China's gross domestic product (GDP) expanded at a record pace of 18.3 percent year on year during the first quarter of this year as it rebounded from a historic contraction a year earlier, data from the National Bureau of Statistics showed Friday.
China recorded a year-on-year contraction of 6.8 percent in the first quarter of 2020, when the country had to pause its economic activities to contain the spread of COVID-19, setting the stage for a dramatic rebound this year. A soar in March exports of over 30 percent year on year, benefiting from a recovering global economy, was the most recent example of this base effect.
The official data fell between the estimations range, beating the lower forecast of 17.9 percent from a Nikkei survey and 18 percent from a Macquarie poll but weaker than the higher end of 19 percent from a Reuters poll.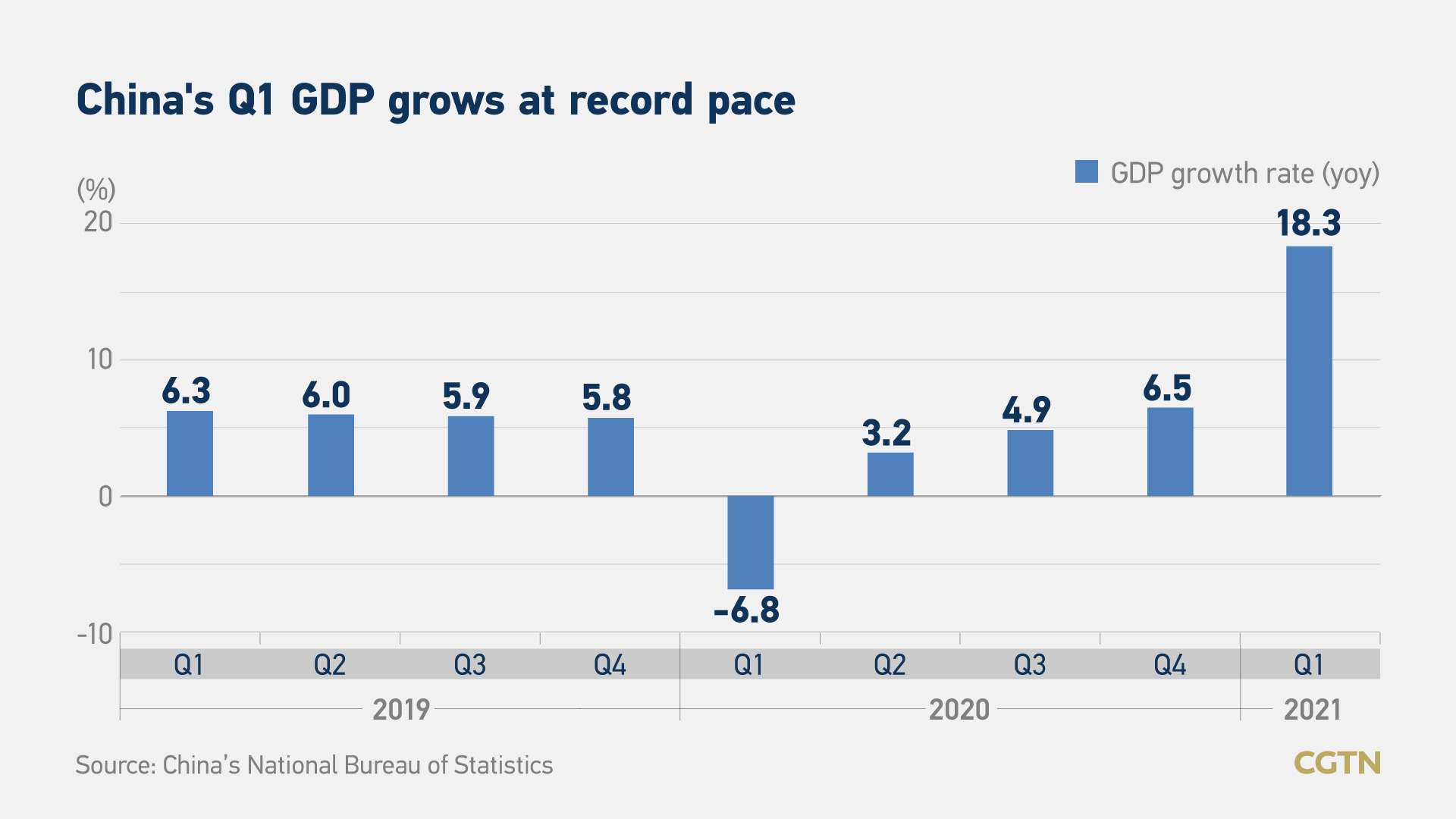 China's recovery has been led by robust exports, benefiting from the global economic recovery along with greater vaccination efforts and a steady pickup in domestic consumption.
Retail sales increased 34.2 percent from a year earlier in March, stronger than the 33.8 percent jump seen in the first two months of the year and outperforming the growing pace of industrial output, which registered at 14.1 percent in March.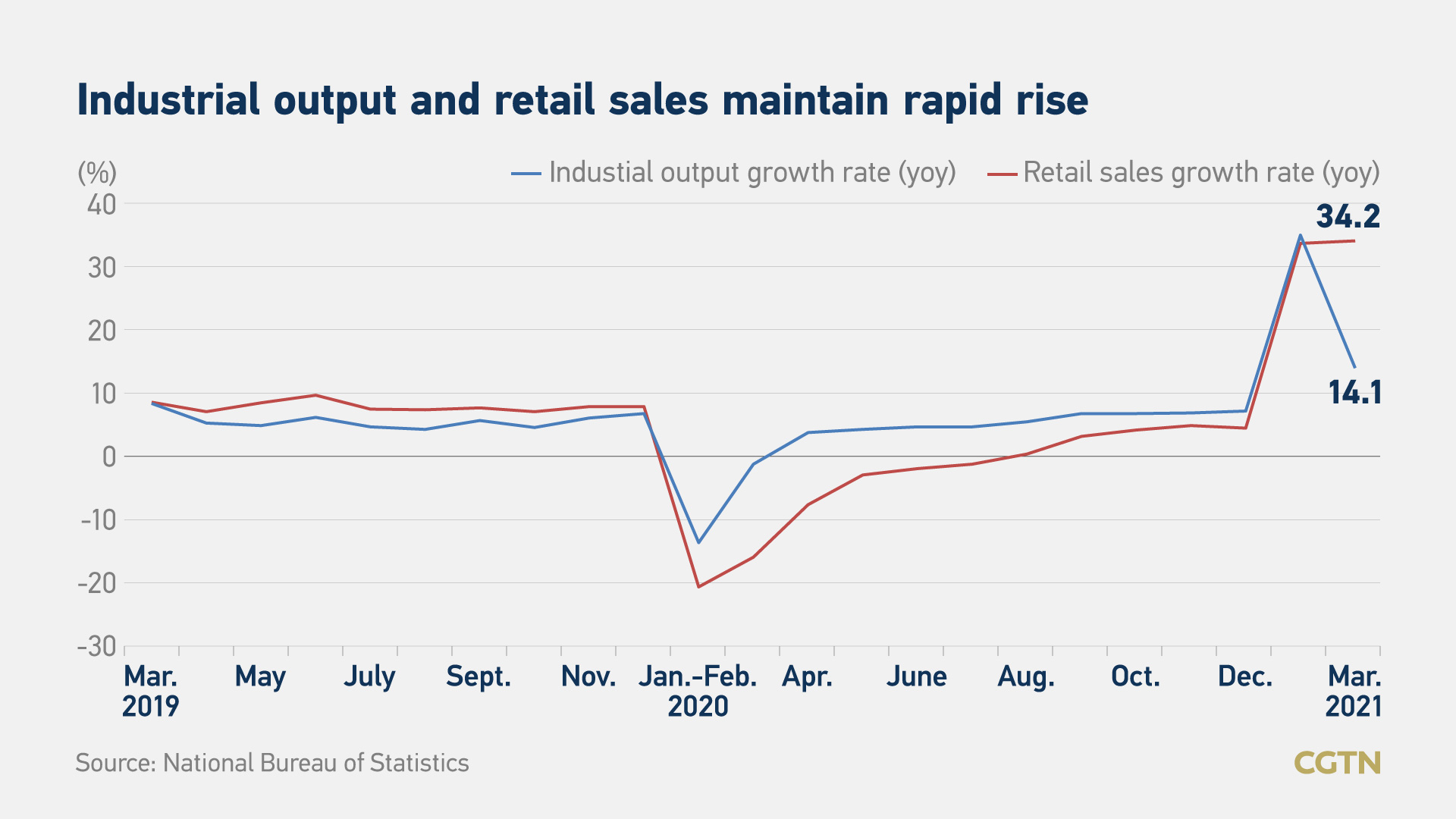 On a quarterly basis, China's economic growth during the first quarter slowed to 0.6 percent from a revised 3.2 percent in the previous quarter, the data showed.
Aided by strict epidemic control measures and emergency relief for businesses, "first into the pandemic, first out" momentum has enabled China to continue a steady recovery. The country's economy grew 6.5 percent in the fourth quarter and 2.3 percent for the entire year – making it the only major economy to expand in 2020.
(CGTN)