02:41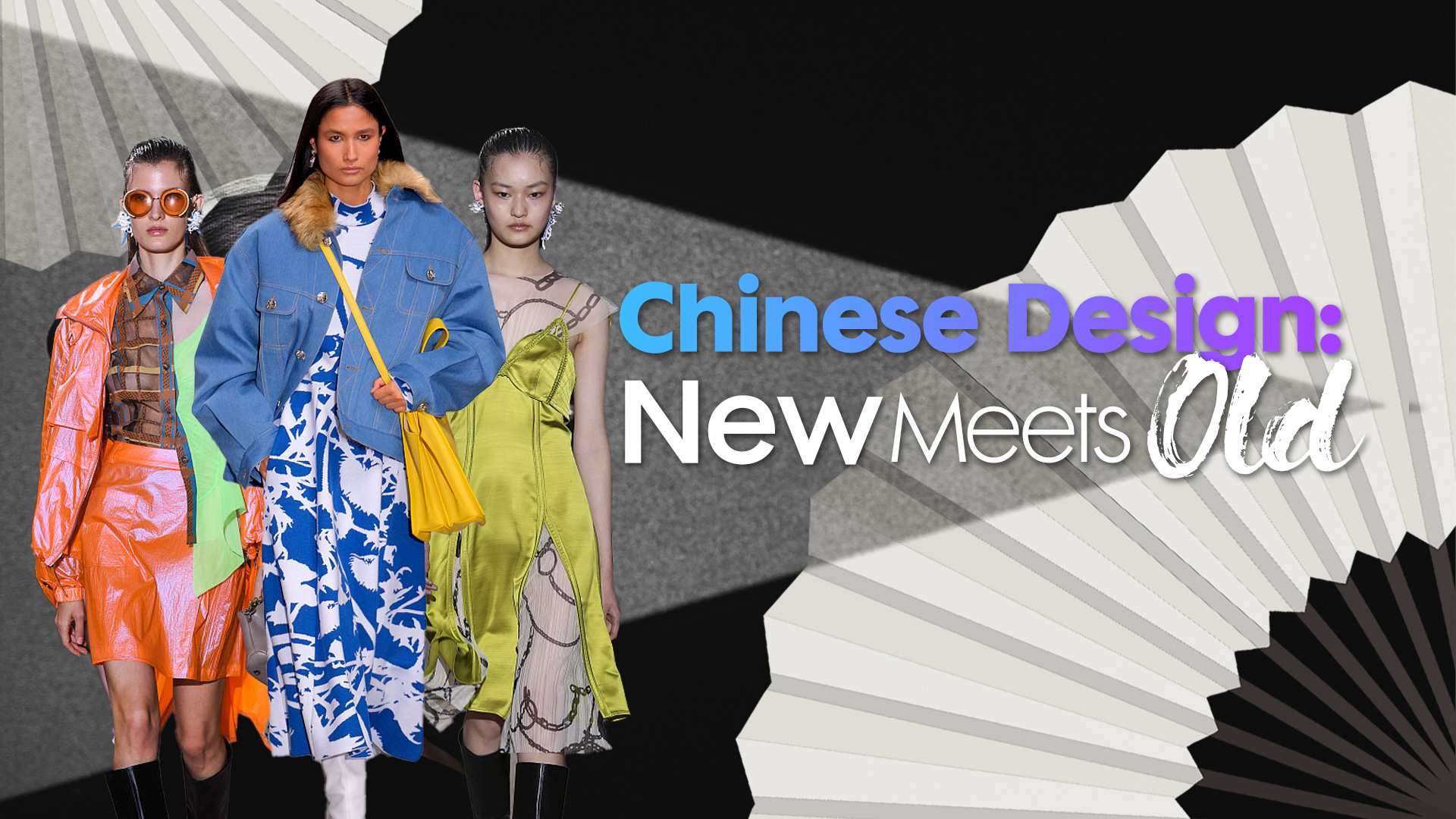 The fashion landscape in China is unlike anywhere else in the world. The rapidly growing influence of China's younger generation has defined the industry greatly, while the full spectrum of Chinese local culture is shaping people's sense, understandings and needs of fashion.
"The energy and passion I found here in China are something I can never feel in any other places," Simon Collins, the former dean at Parsons School of Design New York, told CGTN at a fashion forum in Shanghai, China.
As fashion has become a more complex and multidimensional concept in today's world, China is now a dominant force due to its potential in related design, production, consumption, and distribution.
"Fashion is about power," said fashion author and journalist Casey Hall in the interview with CGTN. "All the major fashion capitals today are located in economically developed countries. In China, cities with stronger commercial power are rising their presence in fashion world. Western countries have noticed Chinese fashion due to its advanced e-commerce and unique stories of people."
It's clear to see post-COVIDChina is committed to turning the clock to a more inward-market-focused time. As the past 30 years of economic taking-off has left a deep and long-lasting mark onthe newer generations, they've grown to the major power for global luxury and fashion consumption. The fashion world thus is likely to undergo profound changes over the decades to come, especially after this year's virus crisis.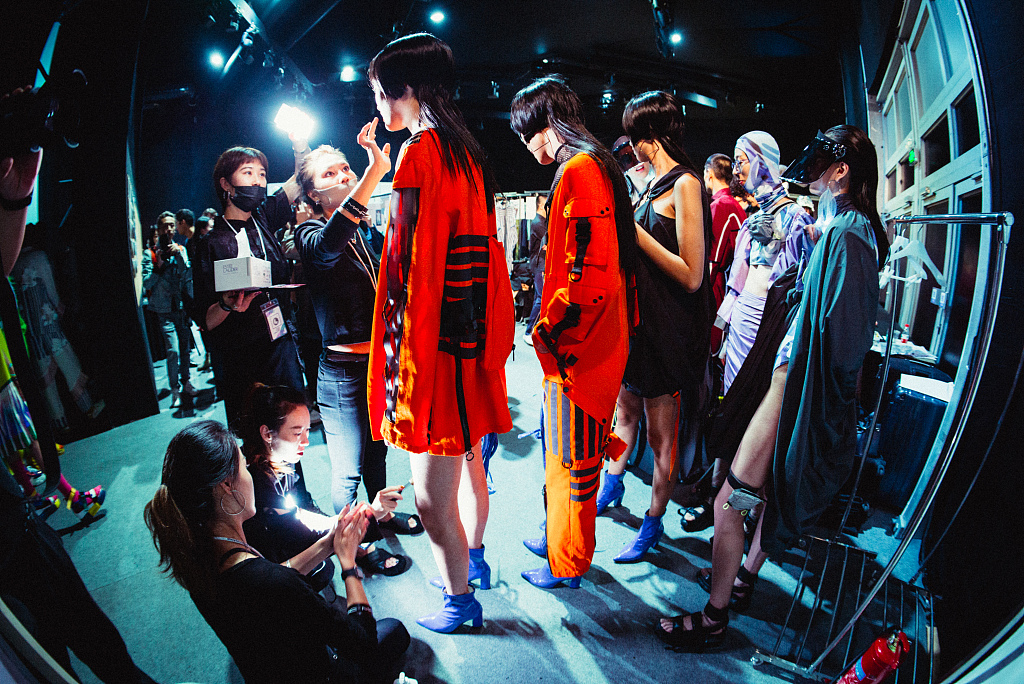 Shanghai Fashion Week is to be held in October this year. /VCG
Specifically, the already-strong Gen-Z culture storms are influencing people's daily lives as well as the country's commercial atmosphere. Chinese people has become more aware of "the aesthetic experience" as fashion industry is pushed by both rising local culture and huge domestic business opportunities, according to Rehana Mughal, Director Arts at British Council, who has been working on UK-China culture exchanges for years.
Since boundaries of time and space are blurred thanks to digitalization, local culture are allowed to thrive on multiple fronts. Chinese designers have popped up on global stage, drawn buzz in renowned fashion arenas, and present unique liveliness. Over the past decade, a great number of young Chinese fashion designers have studied or trained over­seas, and returned to China to develop their own labels. From garments, architecture, to furniture, their designs imply more borderless freedom and ambitions to go global.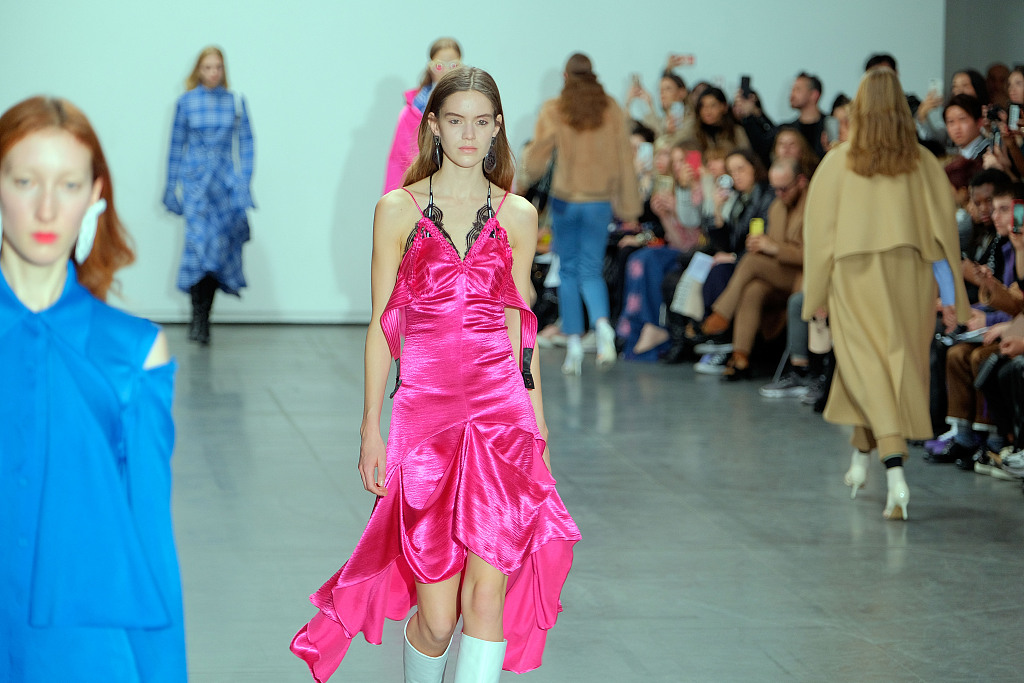 Women's wear label MASHA MA. /VCG
"I am a Chinese, so my design is from China, naturally," said Masha Ma, founder of women's wear labelMASHA MA, who's globally recognized as one of the most prominent Chinese designers of the time. She emphasized that it's not necessary to categorize designers into certain types based on nationalities, just like people may never ask a French designer why their works are so "French" – people will only compliment on the design itself.
The younger generation of Chinese people are more confident not to utilize the legacy of typical traditional cultural elements to impress the world. Instead, the essence of traditional eastern culture is saturated into design concepts.
If you still think of only Chinese red Qipao or dragon-phoenix embroidery, then you are out-of-date talking about Chinese fashion in the current age. Young Chinese designers – people who create avant-garde coats, unisex dresses and boxy silhouette suits – are trying to elevate local fashion to the next level through modern culture reshaping.
"My design is more influenced by Chinese modern culture, music, arts and etc. It is a way to express myself, a means to an end: this end for me is clothing. It's my way of showing that luxury is not only the fabrics, it's the thoughts behind it," Ma said.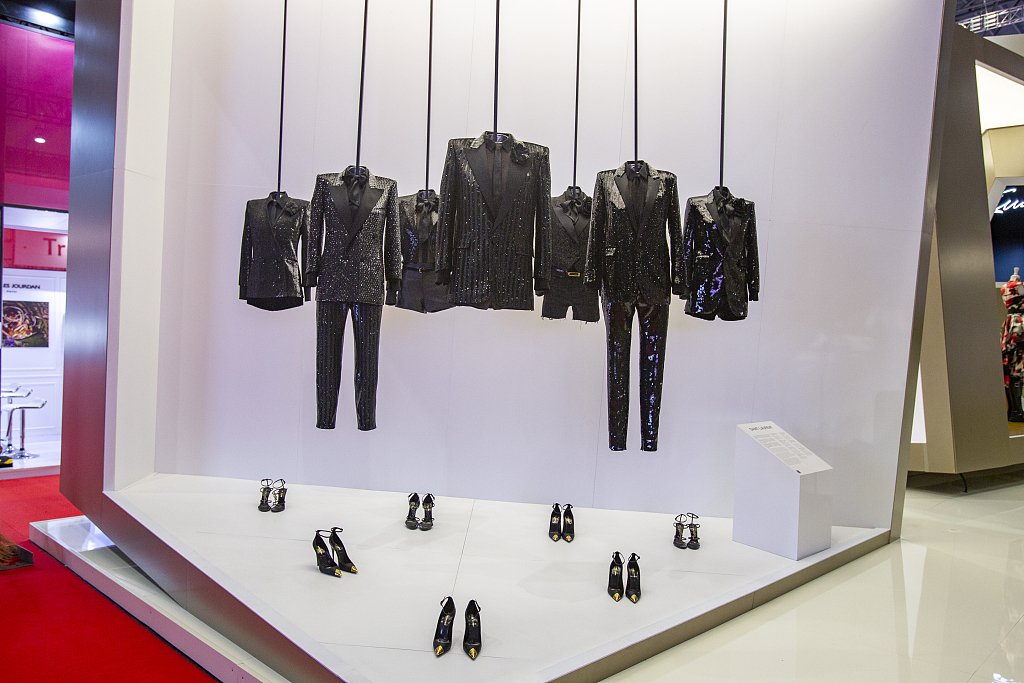 French luxury fashion house Saint Laurent's booth at 2019 China International Import Expo. /VCG 
Today, there is no doubt that many Chinese fashion designers still struggle with a lack of strong cultural sense of belonging and information chaos, but global attention to Chinese fashion has drastically increased over the past decade, paralleling China's economic rise. Unlike the 2000s, where designers were struggling to bring in Euro-American fashion to the Chinese market, the newer generation obviously got a clearer identification of who they are.
"You are a Chinese so your design is affected by the culture even before you realize it," said Collins. He pointed out that one of the important things for any local designer is to make his/her works appealing internationally. "Some people call it 'abandonment of heritage.' But it's wrong. I would advise every young person to look outside of the box, break the box, and come up to a larger stage to see the culture clashes."
That Chinese fashion is exotic, niche and conservative sound outdated. Given China's performance in fashion industry these years, evolved local fashion culture can nurture and support the designers domestically. Fashion insiders are sharing aesthetic and design values with different Chinese consumer cohorts, and establishing more local culture-featured projects to break into a previously mostly Western elite-fashion circle. In China, the diversity of ideas, approaches, resources and individuals of this industry will only make the future more exciting.