Every weekend, Asia Pacific Daily will provide you with a run-down of the latest hot news.
This week, the following hot news you should know:
---
Top 1 | Türkiye-Syria quake: Erdogan declares state of emergency, death toll passes 7,800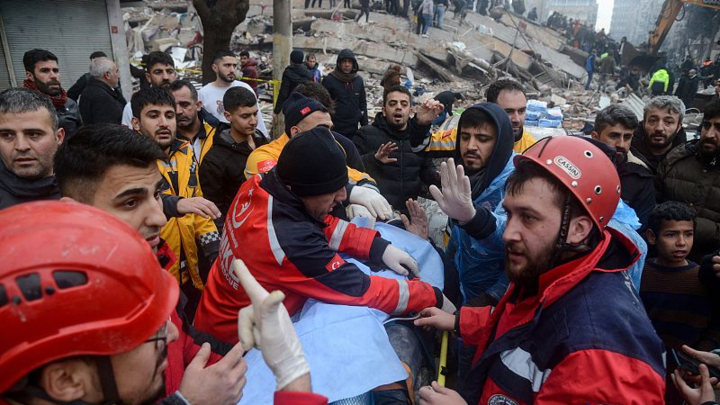 Rescuers raced on Tuesday to find survivors in the rubble of thousands of buildings brought down by two large earthquakes and multiple aftershocks that struck Türkiye and neighboring Syria on Monday, with the discovery of more bodies raising the death toll to more than 7,800.
Turkish President Recep Tayyip Erdogan on Tuesday declared a state of emergency for three months in ten provinces. The death toll in the country alone has risen to 5,894.
Countries around the world dispatched teams to assist in the rescue efforts, and Türkiye's disaster management agency said more than 24,400 emergency personnel were now on the ground. But with such a wide swath of territory hit by Monday's earthquakes and nearly 6,000 buildings confirmed to have collapsed in Türkiye alone, the efforts were spread thin.
Attempts to reach survivors were also impeded by temperatures below freezing and close to 200 aftershocks, which made the search through unstable structures perilous.
---
Top 2 | China says airship incident tests U.S. sincerity in stabilizing bilateral ties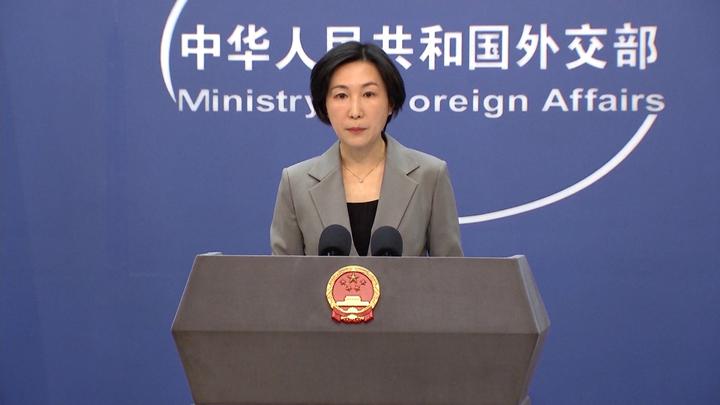 The Chinese Foreign Ministry on Monday said the recent airship incident is a test to the U.S.' sincerity in stabilizing and improving China-U.S. relations, and to how it handles a crisis.
The entry of the Chinese airship into U.S. airspace was totally unexpected and accidental, Mao Ning, a spokesperson for the ministry, told a regular press briefing in Beijing on Monday.
The U.S. side should meet the Chinese side half way and properly manage differences to prevent misunderstandings and miscalculations and avoid undermining the trust between the two countries, Mao said.
When it comes to China-U.S. relations, she said, the Chinese side always views and develops them in accordance with the three principles of mutual respect, peaceful coexistence and win-win cooperation proposed by President Xi Jinping, and at the same time resolutely defends its own sovereignty, security and development interests.
---
Top 3 | Medvedev: More U.S. weapons supplies only trigger more retaliation from Russia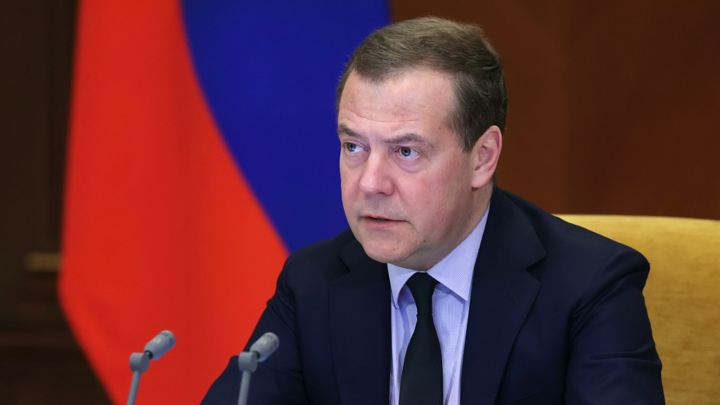 Former Russian President Dmitry Medvedev has said the supply of more advanced U.S. weaponry to Ukraine will only trigger more retaliatory strikes from Russia, up to the extent of Russia's nuclear doctrine.
"All of Ukraine that remains under Kyiv's rule will burn," journalist Nadana Fridrikhson quoted him as saying in a written interview with her.
Asked what would happen if the weapons that Washington has promised Ukraine were to strike Crimea or deep into Russia, Medvedev said, "We don't set ourselves any limits and, depending on the nature of the threats, we're ready to use all types of weapons. In accordance with our doctrinal documents, including the Fundamentals of Nuclear Deterrence."
"I can assure you that the answer will be quick, tough and convincing," he added.
---
Top 4 | EU leaders to dampen Ukraine's hopes of fast-track EU membership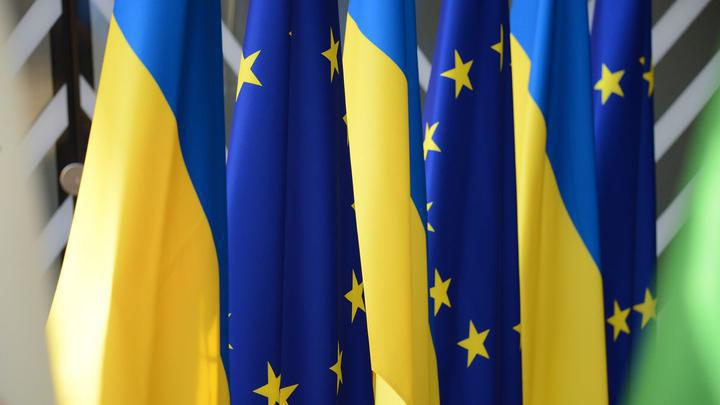 EU leaders will seek to cool Ukraine's expectations of a fast track to membership at a summit with Volodymyr Zelenskiy on Friday, as the bloc spars over how much encouragement to give its war-torn neighbour.
The president of the European Commission, Ursula von der Leyen, and the head of the European Council, Charles Michel, are due to meet Zelenskiy in Kyiv on Friday for wide-ranging talks on the war, further sanctions on Russia and integrating Ukraine into the EU's internal market.
It is understood that the EU leaders will seek in private to temper Ukraine's expectations of a fast-tracked membership, while avoiding negative public statements that could weaken morale and damage Zelenskiy's efforts to project a European future for Ukrainians.
Western EU member states are concerned that Kyiv's expectations on speedy membership talks are unrealistic. Earlier this week, Ukraine's prime minister, Denys Shmyhal, told Politico his country had "a very ambitious plan to join the European Union within the next two years".
---
Top 5 | China resumes outbound tourism services, groups start to depart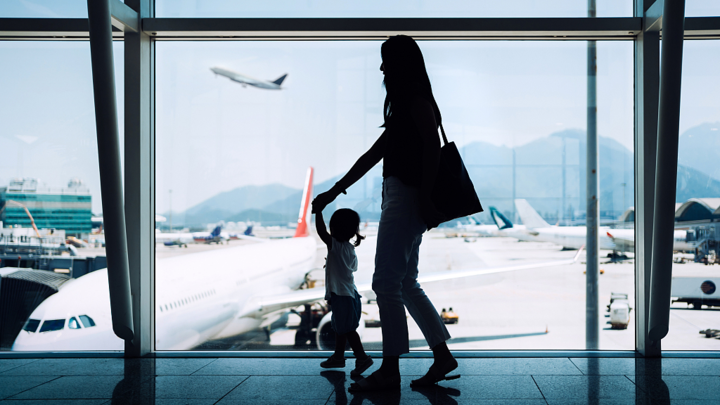 China resumed a pilot program of national travel agencies and online travel companies operating outbound group tours and "air ticket + hotel" business for Chinese citizens on Monday. The list of 20 pilot countries includes Thailand, Indonesia and Cambodia. Outbound tourism teams across the country set off one after another from all over the country on the same day.
The first outbound tourist group from east China's Shanghai to Phuket, Thailand departed from Pudong International Airport on Monday. The border inspection at Shanghai Airport has opened a special channel to guide passengers to quickly pass through customs, which greatly facilitates the passage of tourists.
---
Top 6 | ASEAN meeting: Timor-Leste makes debut, 'frank' talks on Myanmar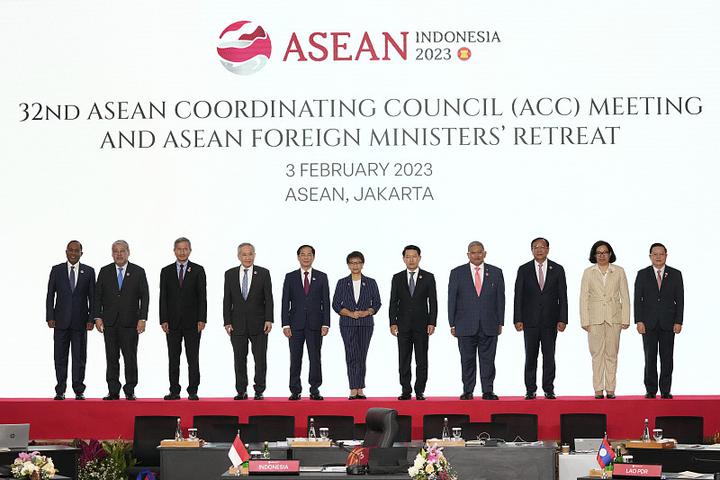 Timor-Leste made its debut at a meeting of the Association of Southeast Asian Nations (ASEAN) held on Friday, taking a step closer to full membership.
Friday's agenda was the meeting session of the ASEAN Coordinating Council (ACC), a part of the three-day ASEAN Foreign Ministers Retreat at the ASEAN Secretariat in Jakarta from February 2 to 4.
Timor-Leste was represented by its Minister of Foreign Affairs and Cooperation Adaljiza Magno.
It was the first time a Timor-Leste delegation had been present at a foreign ministerial level meeting of ASEAN. The bloc agreed in principle to admit Timor-Leste as its 11th member in November 2022.
---
Top 7 | Former Pakistani President Pervez Musharraf passes away in Dubai at 79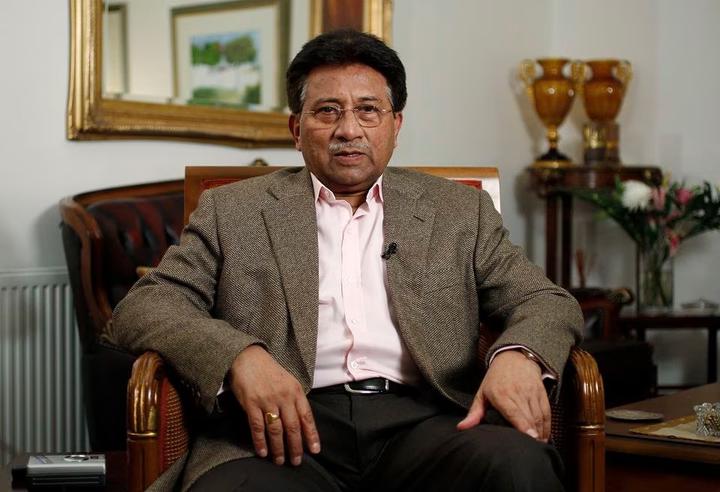 Pakistan's former president and army chief General Pervez Musharraf passed away in a hospital in Dubai after a prolonged illness on Sunday, Pakistan's military confirmed.
The Inter-Services Public Relations, the media wing of the Pakistan army, confirmed his death and said that the military leadership of the Pakistan army "expresses heartfelt condolences on the sad demise of General Pervez Musharraf."
Pakistani Prime Minister Shahbaz Sharif also offered his condolences to Musharraf's family on social media.
---
Top 8 | Iranian president approves law on Iran's SCO membership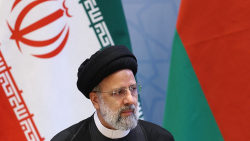 Iran's President Ebrahim Raisi on Tuesday issued an order implementing the law on Iran's membership in the Shanghai Cooperation Organization (SCO).
The directive was issued in a letter signed by Raisi to the Iranian Foreign Ministry, according to the website of the Iranian president's office.
Last week, Iranian Parliament Speaker Mohammad Baqer Qalibaf submitted the law for Iran's SCO membership to Raisi for final approval and implementation.
---
Top 9 | Biden talks up bipartisan unity amid sharp congressional divide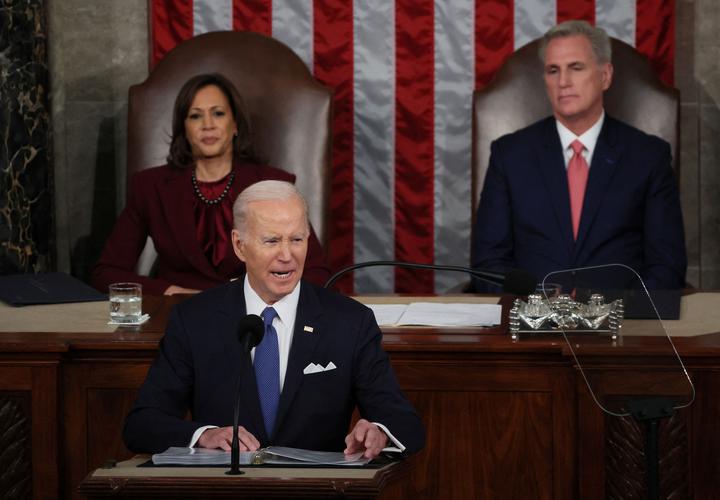 U.S. President Joe Biden on Tuesday touted bipartisan unity in his second State of the Union Address even as congressional divide hardened and Republican lawmakers sat on their hands through many of his proposals.
"We're often told that Democrats and Republicans can't work together. But over the past two years, we proved the cynics and naysayers wrong," he said in his first address to a joint session of Congress since Republicans took control of the House of Representatives.
Noting that he signed over 300 bipartisan laws since taking office, the president called for finding consensus across the aisle.
Biden is faced with an imminent challenge as he has to win GOP support to raise the $31.4 trillion debt ceiling to avoid a default in the coming months. But the two parties are at loggerheads over Republicans' demand for spending cuts.
---
Top 10 |** UK's National Health Service in chaos as nurses and ambulance staff strike over pay**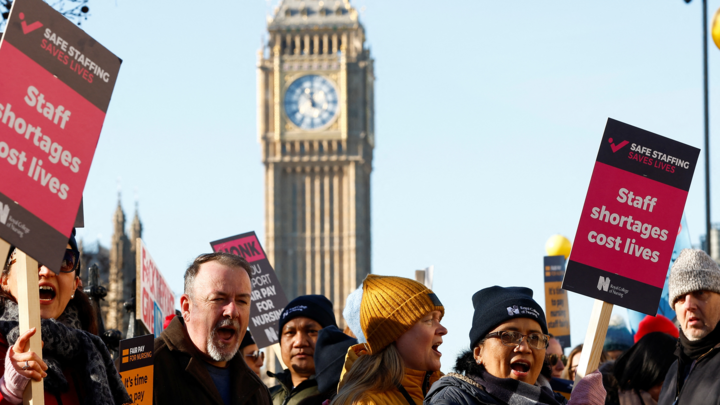 The biggest strike in the history of the NHS is under way as hundreds of nurses and ambulance staff walk out at the same time. Seventy Five NHS Trusts are affected, 50,000 appointments are reported as cancelled, and 13,000 ambulance crews are also on strike today.
It's the first time ambulance paramedics and nurses have taken a strike day at the same time. Industrial action started in December and still shows no sign of being resolved either by the unions calling it off or the government entering into negotiations with public sector staff.
Nurse's unions say the government is still refusing to get involved in talks over pay. The government is saying that the nurses and other medical staff should direct their demands to next year's pay and drop their industrial action over 2022 to 2023.
(ASIA PACIFIC DAILY)