Every weekend, Asia Pacific Daily will provide you with a run-down of the latest hot news.
This week, the following hot news you should know:
---
Top 1 | Chinese foreign minister calls for closer exchanges in all levels with France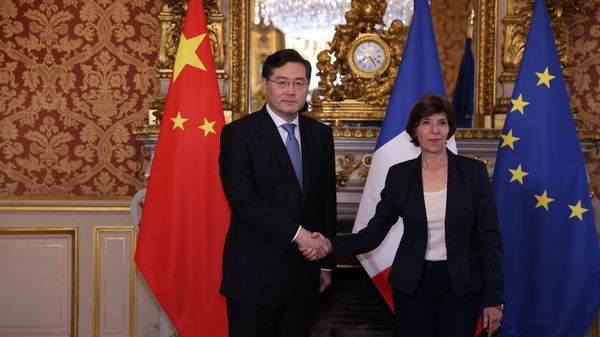 Chinese State Councilor and Foreign Minister Qin Gang on Wednesday called for closer exchanges with France in all levels, while urging a more open market for each other and strengthening international affairs cooperation while jointly facing global challenges.
Qin made the remarks during his talks with French Foreign Minister Catherine Colonna in Paris.
Calling French President Emmanuel Macron's state visit to China a great success, Qin said China is willing to work with France to implement the important consensus reached by the two heads of state, speed up exchanges and cooperation in various fields, and push forward the close and enduring China-France comprehensive strategic partnership.
---
Top 2 | Rockets fired from Gaza towards Israel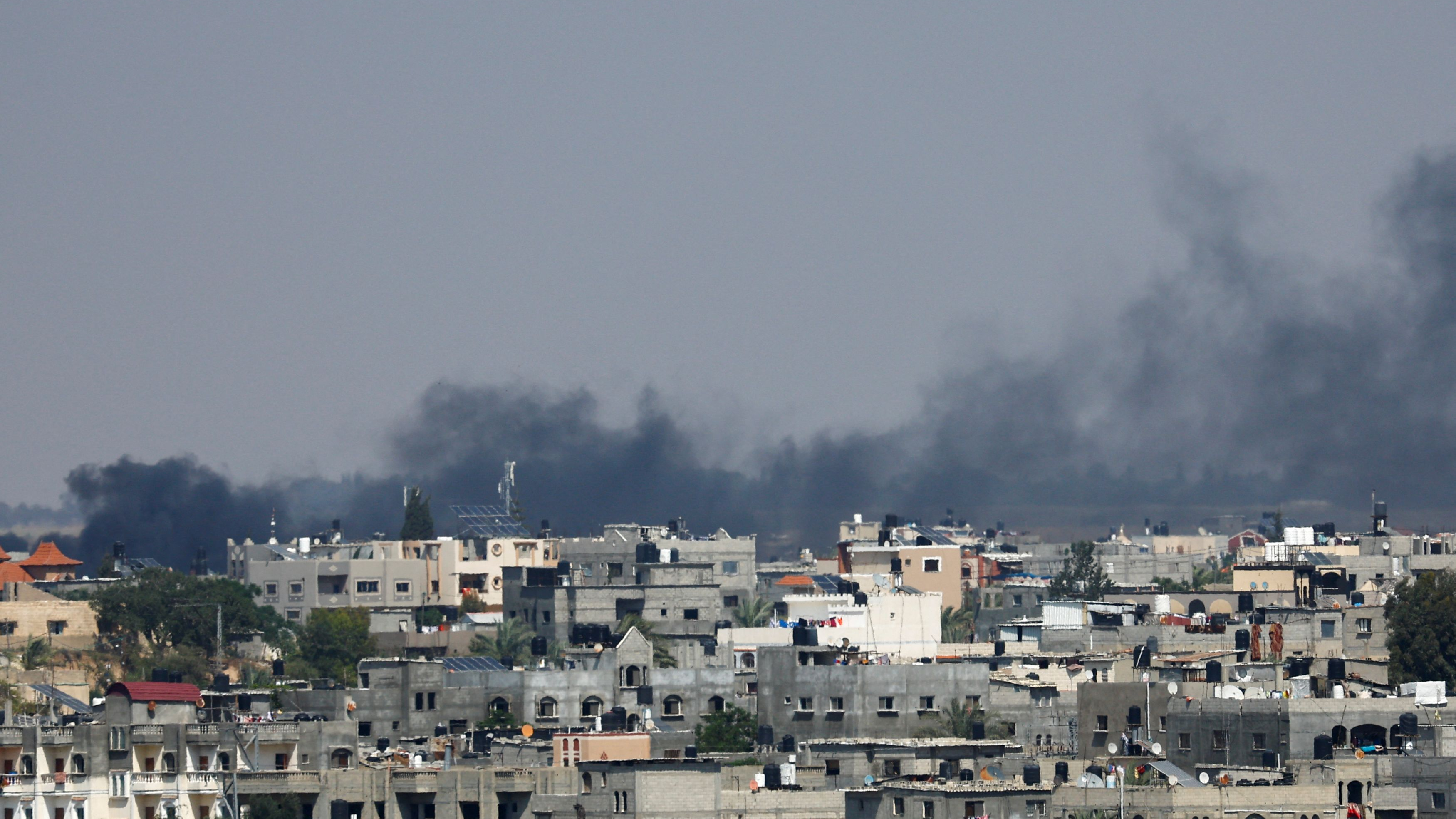 At least 270 rockets were fired from Gaza towards southern and central Israel on Wednesday. The vast majority of them fell in depopulated zone or were intercepted by the Iron Dome system, the Israel Defense Forces (IDF) said.
The rockets came as Israel launched operation Shield and Arrow on Tuesday morning, targeting Islamic Jihad groups in Gaza.
No one claimed responsibility for the rocket attacks on Israel, but the Gaza-based chamber of military operations, which features the armed wing of the Palestinian factions, has vowed a military response to the Israeli airstrikes that claimed at least 19 lives in Gaza in the past two days.
---
Top 3 |** Biden, McCarthy divided over debt ceiling but talks continue**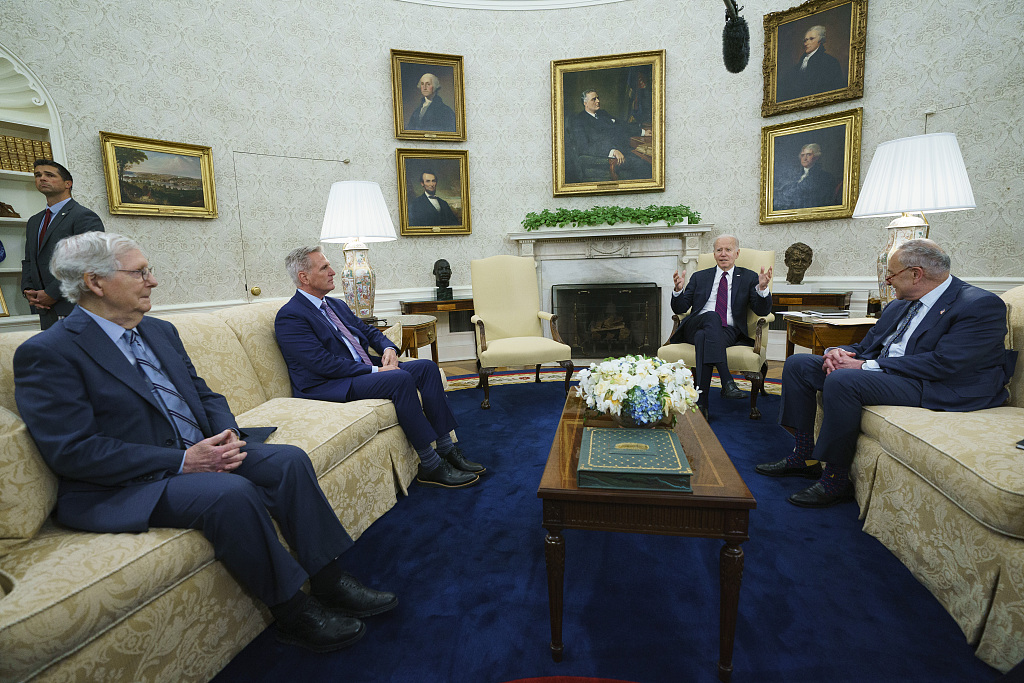 U.S. President Joe Biden and top lawmakers agreed on Tuesday to further talks aimed at breaking a deadlock over raising the $31.4 trillion U.S. debt limit, with just three weeks before the country may be forced into an unprecedented default.
Biden, House Speaker Kevin McCarthy and three other top congressional leaders were set to meet again on Friday.
Biden called the talks "productive" and appeared to offer Republicans some possible compromises, including taking a "hard look" for the first time at clawing back unspent coronavirus relief funds to reduce government spending.
---
Top 4 | Texas gunman may have embraced white supremacy, media reports say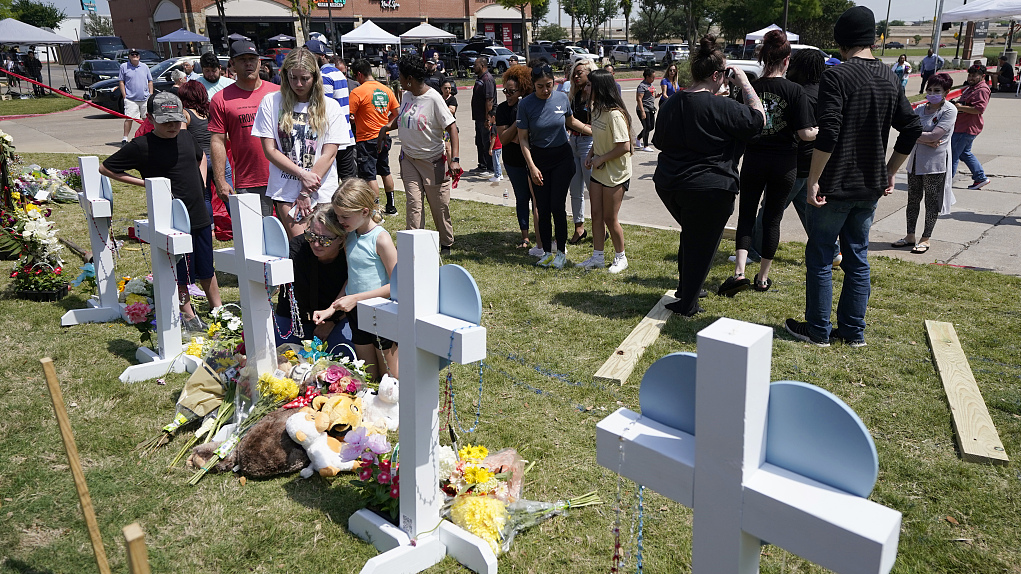 The man accused of shooting and killing eight people at a Texas mall appeared to have embraced white supremacist and neo-Nazi ideologies, multiple media outlets reported on Monday.
In social media profiles thought to be linked to the suspect, 33-year-old Mauricio Garcia, investigators found posts targeting racial or ethnic minorities, NBC News reported, citing two law enforcement officials. Police killed Garcia, who was wearing tactical gear and carrying an AR-15-style rifle, during the attack.
On a Russian social media platform, a user believed to have been Garcia praised the dictator Adolf Hitler and sympathized with neo-Nazi beliefs, according to the New York Times, citing law enforcement sources. The profile also made hateful comments against women.
---
Top 5 | Iran, Saudi Arabia head for diplomatic milestone after Beijing deal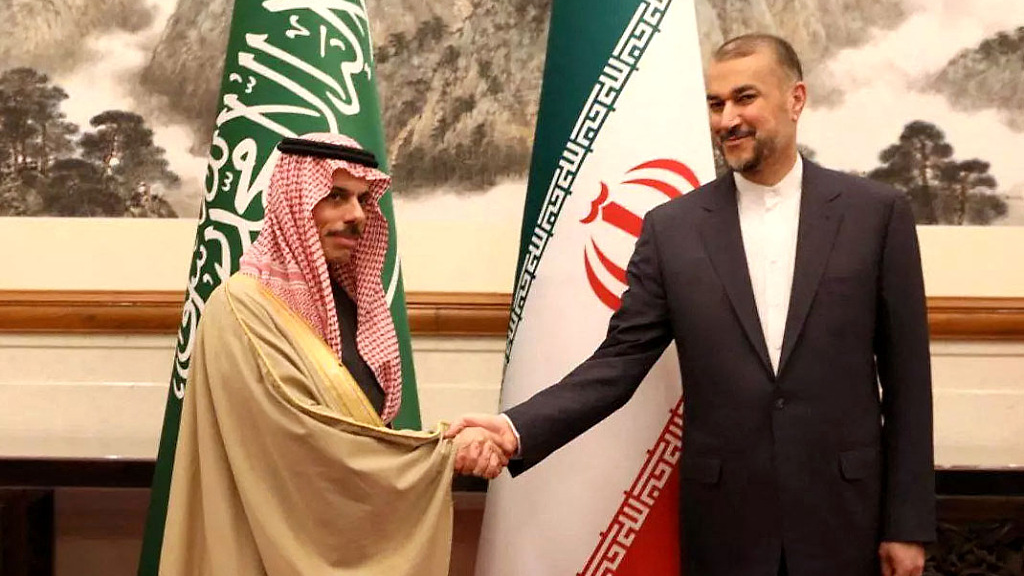 Iran and Saudi Arabia are bound for a major milestone in their recent diplomatic offensive as they will soon reopen embassies in each other's capitals, a much expected event to be culminated by the two countries' cooperation from high-level meetings to Sudan evacuations and their agreeing to a deal in Beijing in March.
The two erstwhile Middle East rivals, which had been at odds with one another for decades, had consistently found themselves on opposing sides in conflicts in the region. Their straining ties hit the bottom in 2016 when Sunni kingdom Saudi Arabia cut diplomatic ties with Shiite-dominated Iran in response to the attacks on Saudi diplomatic missions in Iran following Riyadh's execution of a Shiite cleric.
However, the deal brokered by China has set off a series of diplomatic moves the two regional powers made to resume ties after a seven-year hiatus.
---
Top 6 | Protest continues over chokehold death of black man on New York subway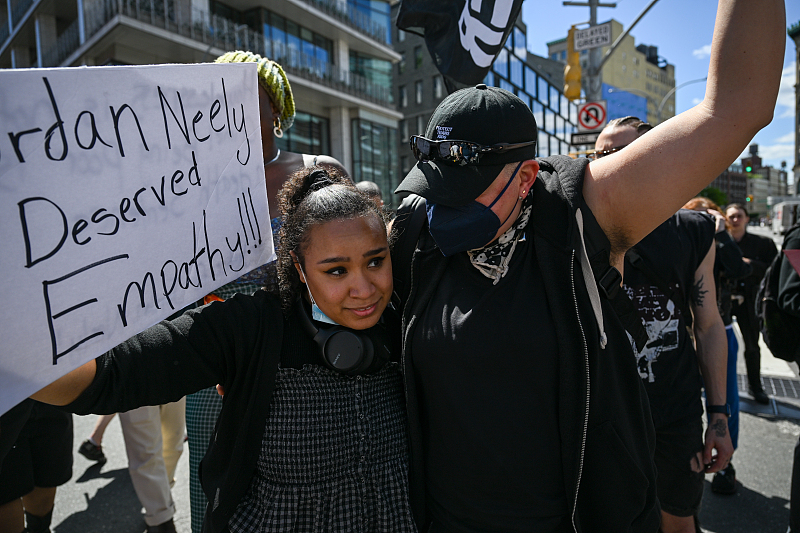 Demonstrations went on in New York City on Saturday, five days after 30-year-old black man Jordan Neely was allegedly choked to death by 24-year-old white U.S. marine veteran Daniel Penny on a subway in the city.
Protesters angry about Neely's death took over a busy Manhattan subway stop, with some of them jumping to the tracks near the electrified third rail, according to police and witness videos. Police made several arrests with some of those arrested still being processed at the scene hours later, witnesses said.
Videos showed a line of protesters on one of the tracks serving the F and Q trains. At least one of them displayed a protest sign. Subway officials shut the service on the F and Q lines around 6:15 p.m. local time (2215 GMT). Service resumed around 7 p.m. (2300 GMT), but was delayed, said the transit authority.
---
Top 7 | South Korean civic groups protest Japanese PM's visit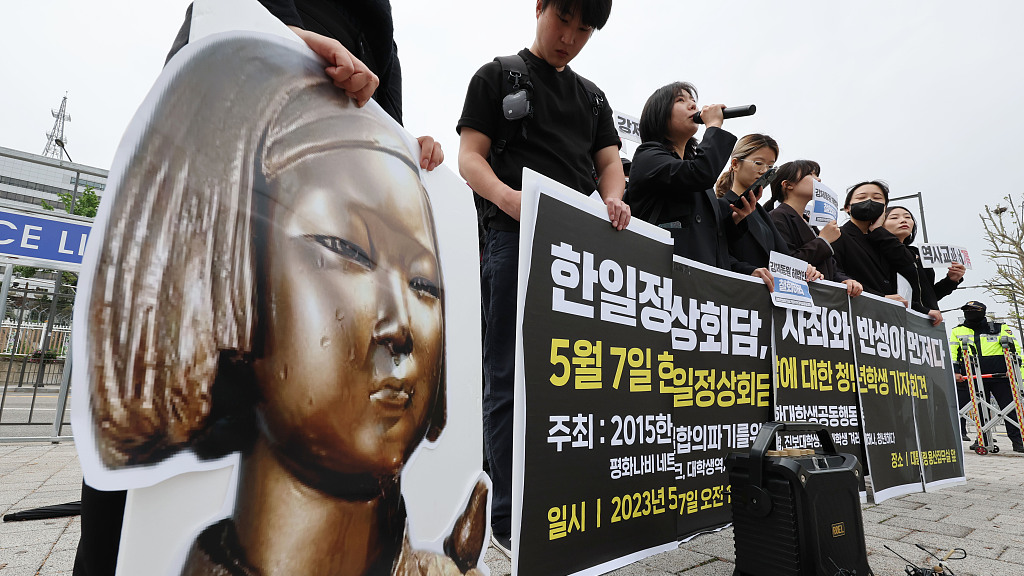 Representatives from several South Korean civic groups rallied over the weekend in front of the presidential office and city center of Seoul to protest Japanese Prime Minister Fumio Kishida's two-day visit to Seoul.
Kishida arrived in South Korea on Sunday and held talks with South Korean President Yoon Suk-yeol.
Representatives of the civic groups also delivered speeches expressing their dissatisfaction with the Japanese government's attitude towards past aggression and the Yoon government's foreign policy towards the U.S. and Japan.
---
Top 8 | UN chief urges for immediate end of hostilities in Sudan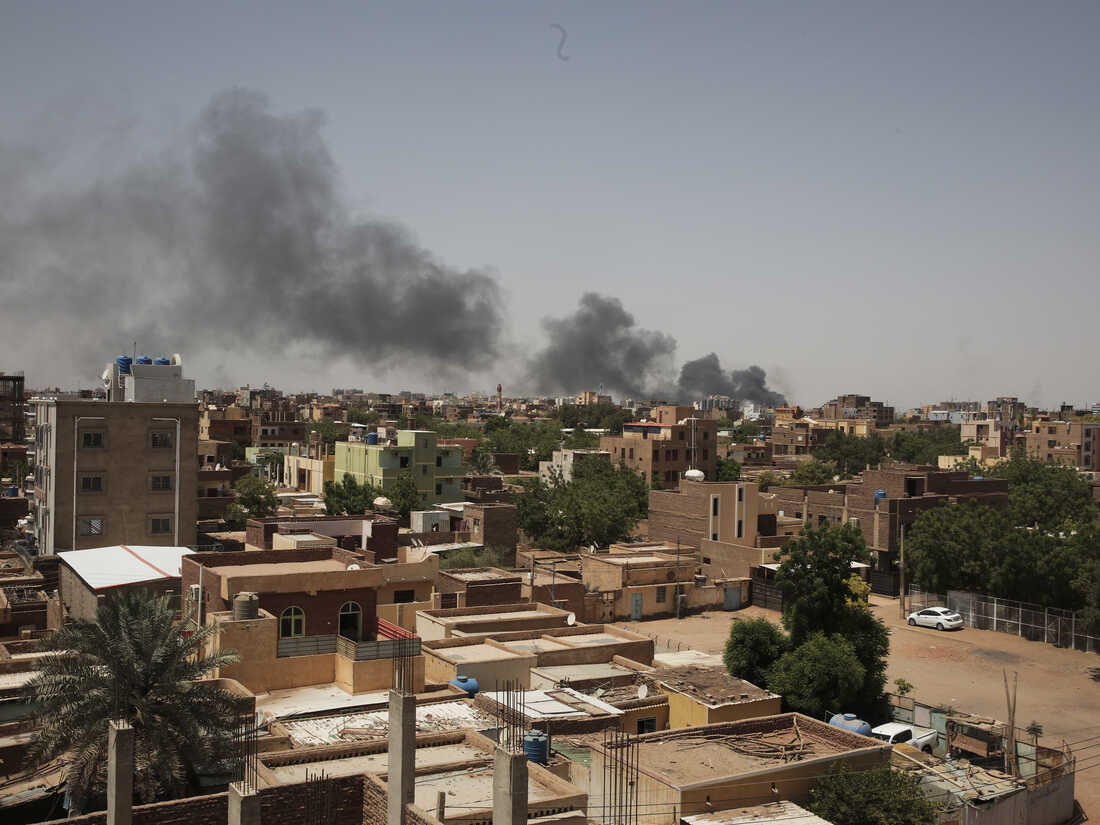 United Nations Secretary-General Antonio Guterres called for an immediate end to violence in Sudan after meeting Burundian President Evariste Ndayishimiye in Bujumbura, the economic hub of Burundi.
Guterres met the Burundian president on the sidelines of the 11th summit of heads of state of the Regional Oversight Mechanism on the Addis Ababa framework agreement of Peace, Security and Cooperation in the Democratic Republic of the Congo (DRC) and the region taking place in Bujumbura Saturday.
He commended mediation efforts deployed by the Intergovernmental Authority on Development (IGAD), a regional trade block, in attempting to settle the Sudanese crisis.
---
Top 9 | Moscow says U.S. behind Kremlin drone attack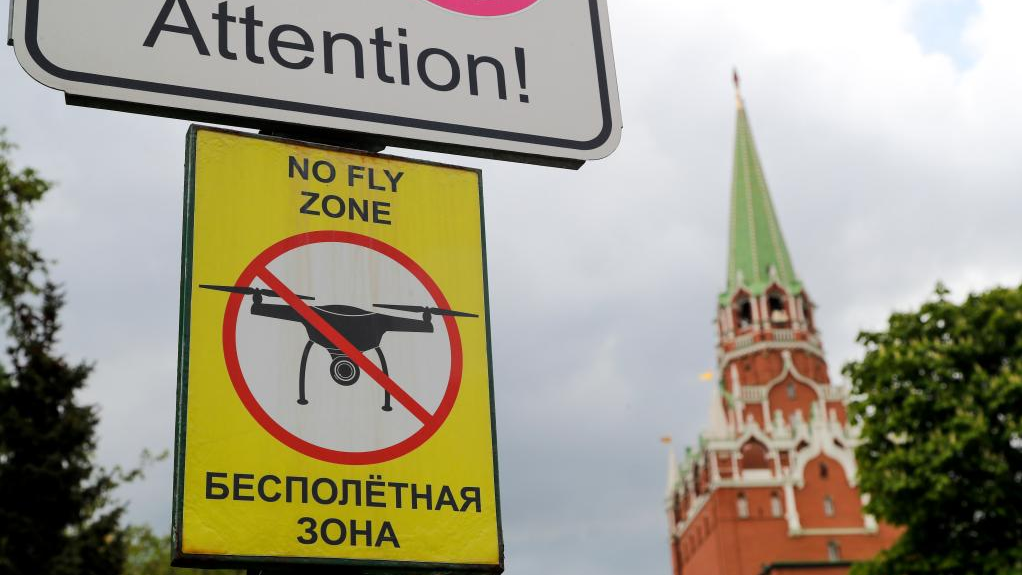 Ukraine had acted on U.S. orders with the drone attack on the Kremlin that aimed to kill Russian President Vladimir Putin in the early hours of Wednesday, Kremlin spokesman Dmitry Peskov said on Thursday.
An urgent investigation is under way and any response would be carefully considered and balanced, according to Peskov.
The White House was quick to reject the charge. Ukraine has also denied involvement in the incident.
---
Top 10 | Arab foreign ministers to discuss Syria, Sudan in Cairo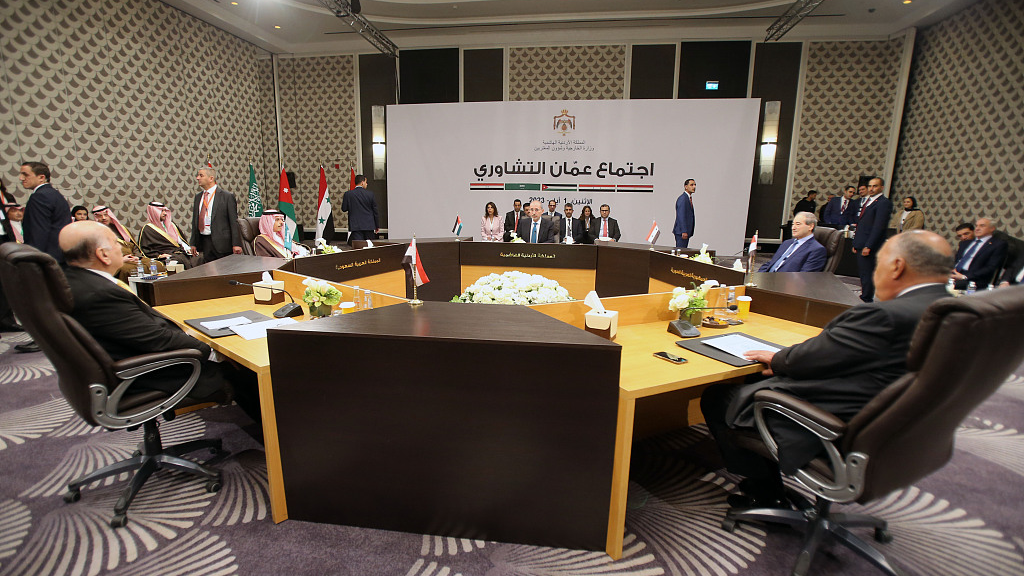 Arab foreign ministers will meet at the Arab League in Cairo on Sunday to discuss Syria, a League spokesman said, amid a regional push to normalise ties with Syrian President Bashar al-Assad after a decade of estrangement.
The foreign ministers will hold a separate meeting on Sunday to address the conflict that erupted in Sudan last month, according to Gamal Roshdy, a spokesman for the Arab League's secretary general.
Syria's membership in the Arab League was suspended in 2011 after a bloody crackdown on street protests against Assad that led to a devastating civil war, and many Arab states pulled their envoys out of Damascus.
(ASIA PACIFIC DAILY)