Every weekend, Asia Pacific Daily will provide you with a run-down of the latest hot news.
This week, the following hot news you should know:
---
Top 1 | China sets GDP growth target at around 5 percent for 2023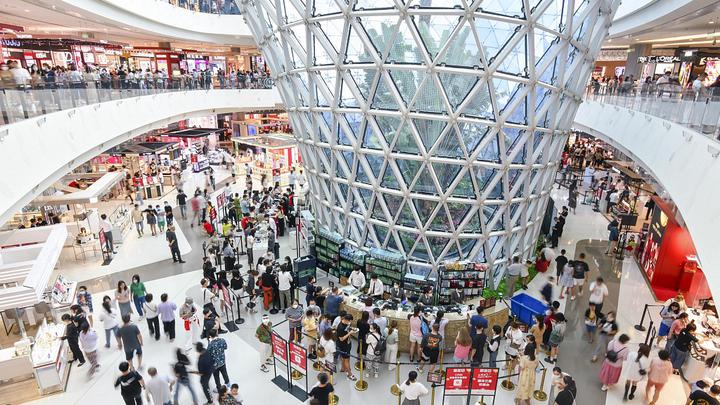 China has set a gross domestic product (GDP) growth target of around 5 percent for 2023, Premier Li Keqiang said as he delivered a government work report to the opening meeting of the first session of the 14th National People's Congress in Beijing on Sunday.
International investors forecast a strong rebound in the Chinese economy. Morgan Stanley, for example, estimates China's economy will expand by 5.7 percent in 2023, while Deutsche Bank projects 6 percent growth for the year if China's property market bounces back.
The country has set a target to create 12 million new jobs in urban areas, with a surveyed urban unemployment rate contained at around 5.5 percent. China surpassed its annual job creation target in 2022, and officials have stressed the importance of continuing an employment-first policy in 2023.
---
**Top 2 | **UK's king to make first state visits as monarch to France, Germany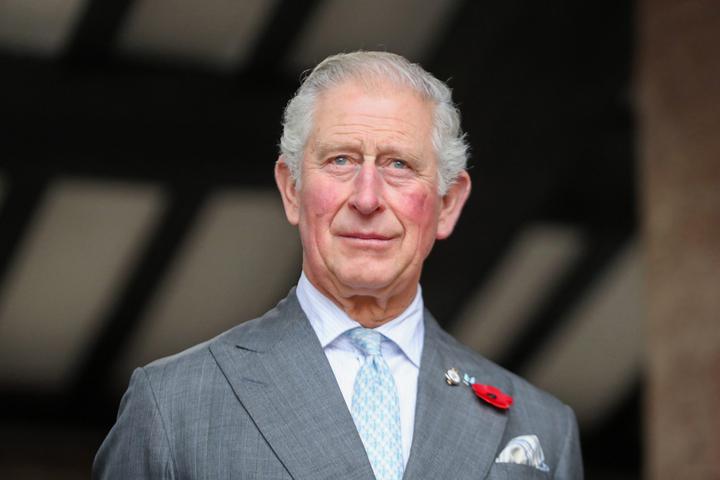 Britain's King Charles III will travel to France and Germany on his first state visits since succeeding his mother Queen Elizabeth as British monarch last September, Buckingham Palace said on Friday.
The king and his wife Camilla, the Queen Consort, will visit France on March 26 and spend three days there before heading to Germany, with the tour concluding two days later.
---
Top 3 | UN official says status of women 'under siege'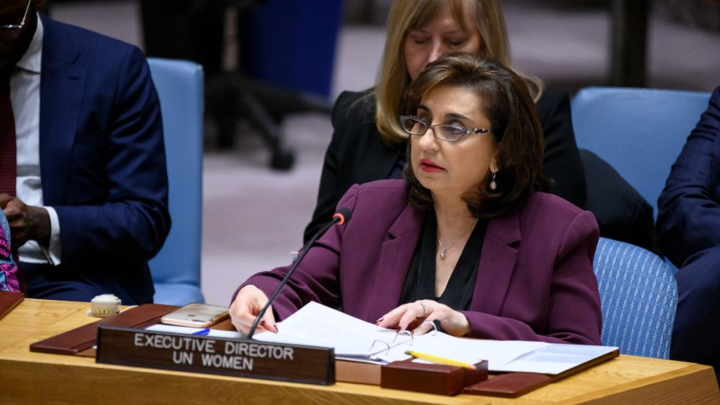 The head of the United Nations entity dedicated to gender equality said on Tuesday that the status of women is "under siege," more than 20 years after the UN Security Council passed a milestone resolution on women, peace, and security.
The debate is on the theme "towards the 25th anniversary of resolution 1325." The resolution was adopted by the Security Council in October 2000, recognizing that women have a right to full, equal, and meaningful participation in peace processes, conflict resolution, and peacebuilding.
A concept note on the open debate, prepared by Mozambique, which now holds the Security Council presidency, pointed to the fact that "women continue to be, to this day, the segment of society most affected by armed conflicts around the world."
---
Top 4 | Xi, Spanish king exchange congratulatory messages on 50th anniversary of diplomatic relations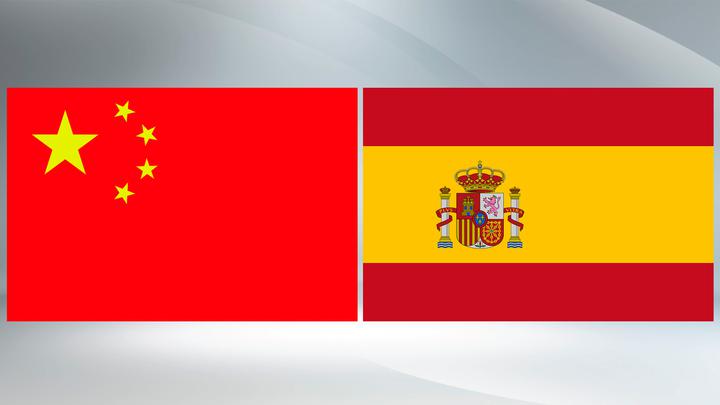 Chinese President Xi Jinping exchanged congratulatory messages with King Felipe VI of Spain on Thursday to mark the 50th anniversary of the establishment of diplomatic relations between the two countries.
President Xi said that since the establishment of diplomatic ties half a century ago, China and Spain, in the spirit of mutual respect, equality and mutual benefit, have deepened friendship, promoted cooperation, established and developed a comprehensive strategic partnership, and delivered tangible benefits to the two peoples.
He added that China attaches great importance to the development of bilateral relations and is willing to work with Spain to take the 50th anniversary of the establishment of diplomatic ties as a new starting point to consolidate political mutual trust, expand mutually beneficial cooperation, enhance the people-to-people bond and jointly write a new chapter for China-Spain friendship and cooperation.
---
Top 5 |** Egypt February inflation seen rising to highest in more than 5 years**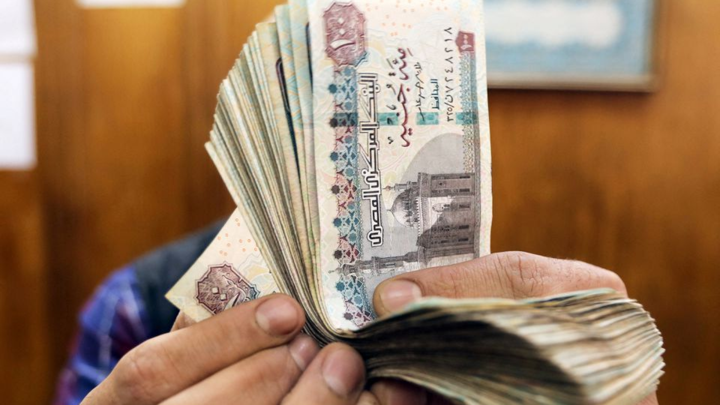 Egyptian urban consumer inflation will rise in February to its highest level in well over five years, a Reuters poll showed on Tuesday, following a series of devaluations in the Egyptian pound in January.
The median forecast of 14 analysts showed annual inflation rising to 26.7 percent in February from 25.8 percent in January. This would be its highest since October 2017, when it reached 30.82 percent.
"Inflation in Egypt appears set to rise higher over the coming months but should soon reach its peak. The weaker pound will continue to push up imported goods inflation," said Capital Economics, which forecast February inflation of 28.8 percent.
---
Top 6 | Tens of thousands march in Greece in angry train crash protest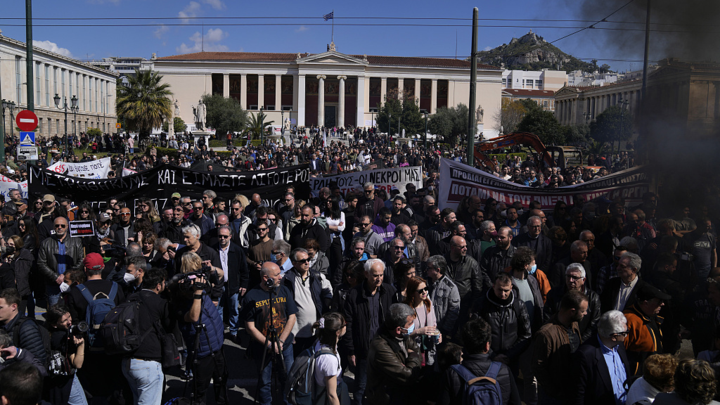 Tens of thousands of people took to the streets of Greece on Wednesday and workers went on strike in the biggest show of public anger yet over the country's deadliest train disaster that killed 57 people last week.
The crash on February 28 has stirred public outrage over the crumbling state of the rail network. Striking workers say years of neglect, underinvestment and understaffing - a legacy of Greece's decade-long debt crisis - are to blame.
In the largest street protests the government has faced since being elected in 2019, police estimated more than 60,000 people, among them transport workers, students and teachers, took part in demonstrations in cities across Greece.
---
Top 7 |** Estonia's Kallas in first place in parliamentary election**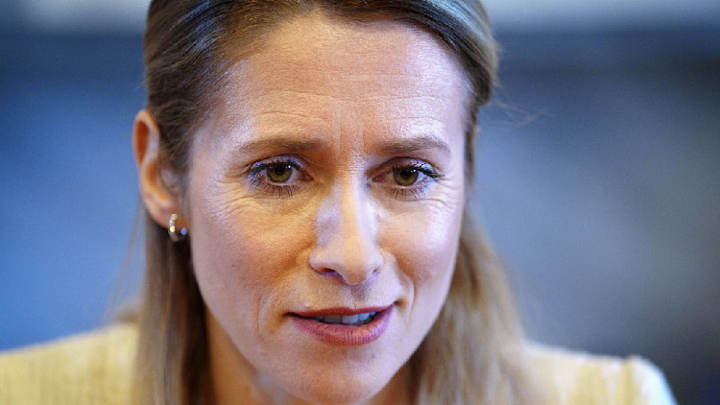 The Reform party of Estonian Prime Minister Kaja Kallas secured first place in Sunday's parliamentary election, a result that should ensure Tallinn remains one of Europe's most staunchly pro-Kyiv governments.
Results with 98 percent of ballots counted showed the far-right EKRE party in second place, with 16.1 percent versus 31.5 percent for Kallas' liberal group, reflecting concerns among some voters over the rising cost of living in the wake of the Ukraine conflict.
If Kallas, 45, succeeds in crafting a functioning coalition, it would cement the Baltic nation's pro-European direction.
---
Top 8 | France faces 'standstill' in protests against pensions overhaul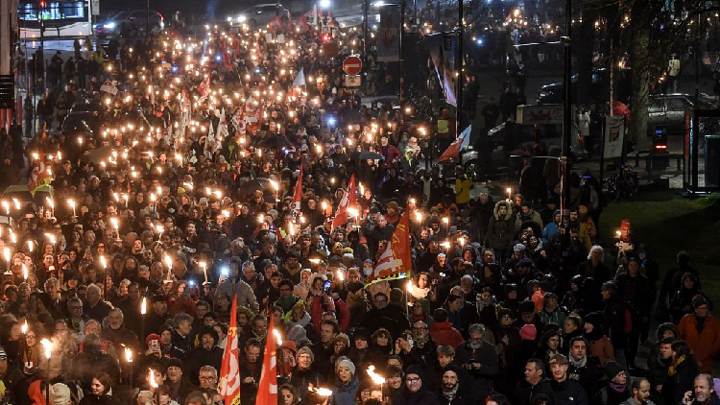 France's trade unions headed for a crucial face-off against President Emmanuel Macron on Tuesday, with fresh strikes and protests planned against a controversial pensions reform that would push back the retirement age for millions.
Unions have vowed to bring the country to a standstill over the proposed changes, which include raising the minimum retirement age to 64 from 62 and increasing the number of years people have to make contributions for a full pension.
"I call on all the country's employees, citizens and retirees who are against the pensions reform to come out and protest en masse," the head of the CFDT union Laurent Berger told the France Inter radio station Monday.
---
Top 9 | Trump seeks six-month delay in New York fraud case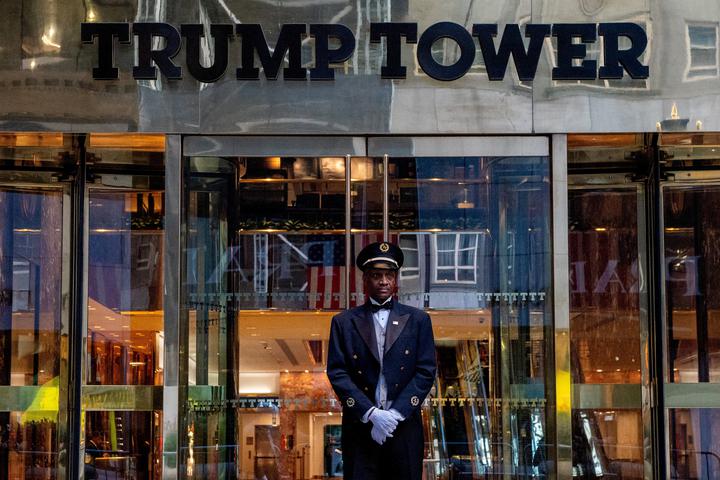 Donald Trump is seeking a six-month delay to meet deadlines for gathering evidence in the New York attorney general's fraud case against the former U.S. president, Reuters reported.
The request if granted would likely push back the scheduled October 2 trial well into 2024, deep into that year's presidential campaign. Trump is seeking a second White House term.
Attorney General Letitia James sued Trump and the other defendants in September over their alleged roles in a decade-long scheme to manipulate asset values and Trump's net worth to win better terms from banks and insurers.
---
Top 10 | Kurds hint at election support as Türkiye's opposition names candidate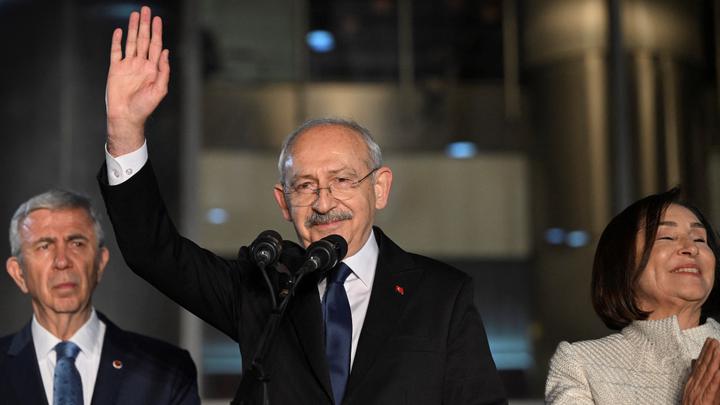 Türkiye's pro-Kurdish People's Democratic Party (HDP) has called for talks with the opposition alliance, after the so-called "Table of Six" named its candidate for the forthcoming presidential elections in May.
Veteran Republican leader Kemal Kilicdaroglu has been selected to run against President Erdogan, in what analysts say could be the most significant polls to take place in the country for two decades.
On Friday, the leader of the IYI (Good) Party, Meral Aksener, briefly threatened to quit the alliance if Kilicdaroglu won the candidacy. A former parliamentarian with the far right Nationalist Movement Party, Aksener said the bloc risked "losing its ability to reflect the will of the nation" under his leadership.
(ASIA PACIFIC DAILY)