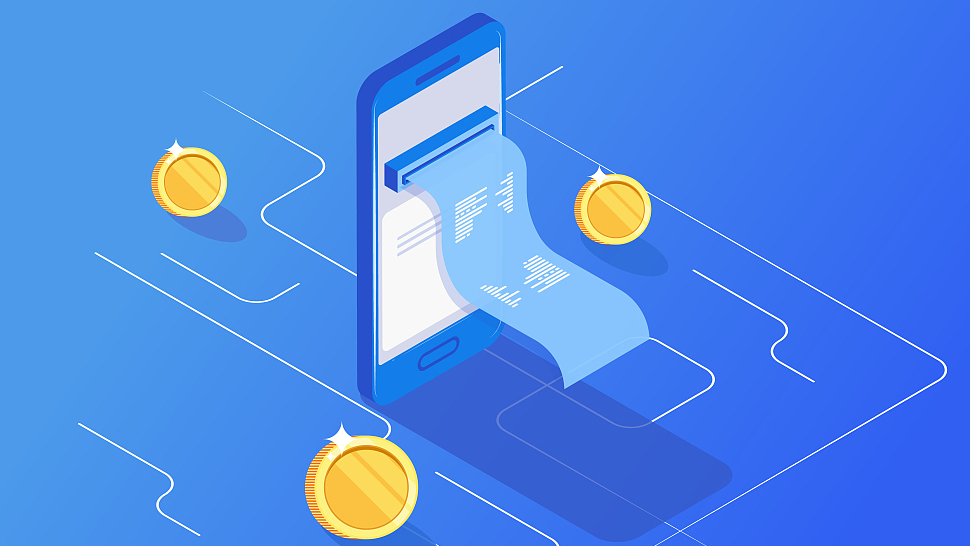 It was the same item on the same e-commerce website. But if one switched accounts, from a VIP account to a newly registered account, the price shown on the page went down 25 yuan.
This is what a Beijing-based consumer found when she tried to join in the Singles Day sales in late October. New visitors were offered bigger discounts while loyal customers were given higher prices. The finding resonates with many consumers' experience — internet companies charge different prices based on data analytics they gather about the individual consumer.
According to a survey done by Beijing Consumers Association in 2019, more than half of those surveyed report that they have been charged higher prices because of their past purchasing decisions. The problem is most commonly found in the field of e-commerce, travel booking and ride-sharing, where a few industry giants have an outsized influence.
In the past few years, internet companies in China have experienced exponential growth and came to dominate the ecosystem. The top three tech giants, Baidu, Alibaba, and Tencent, now have a combined market worth of more than $1 trillion. While Baidu captures almost 70 percent of the search market in China, Alibaba and Tencent are each the undisputed leaders in e-commerce and gaming.
But as the tech giants came to secure their market position, they locked in their market advantage by acquiring their potential competitors at an early stage. According to CB Insights, those three tech titans have acquired 158 companies over the last two decades. Their large industry presence allowed them to preempt potential threats to their dominance quickly, through measures such as blocking links to apps from other companies.
Increasingly, they tap into the enormous amount of user data they possess and turn them into valuable artificial-intelligence services. Apps are now able to build detailed profiles of each user, including information such as their age, their preference and their purchasing potential. Algorithms developed by the apps allow them to drive user engagement.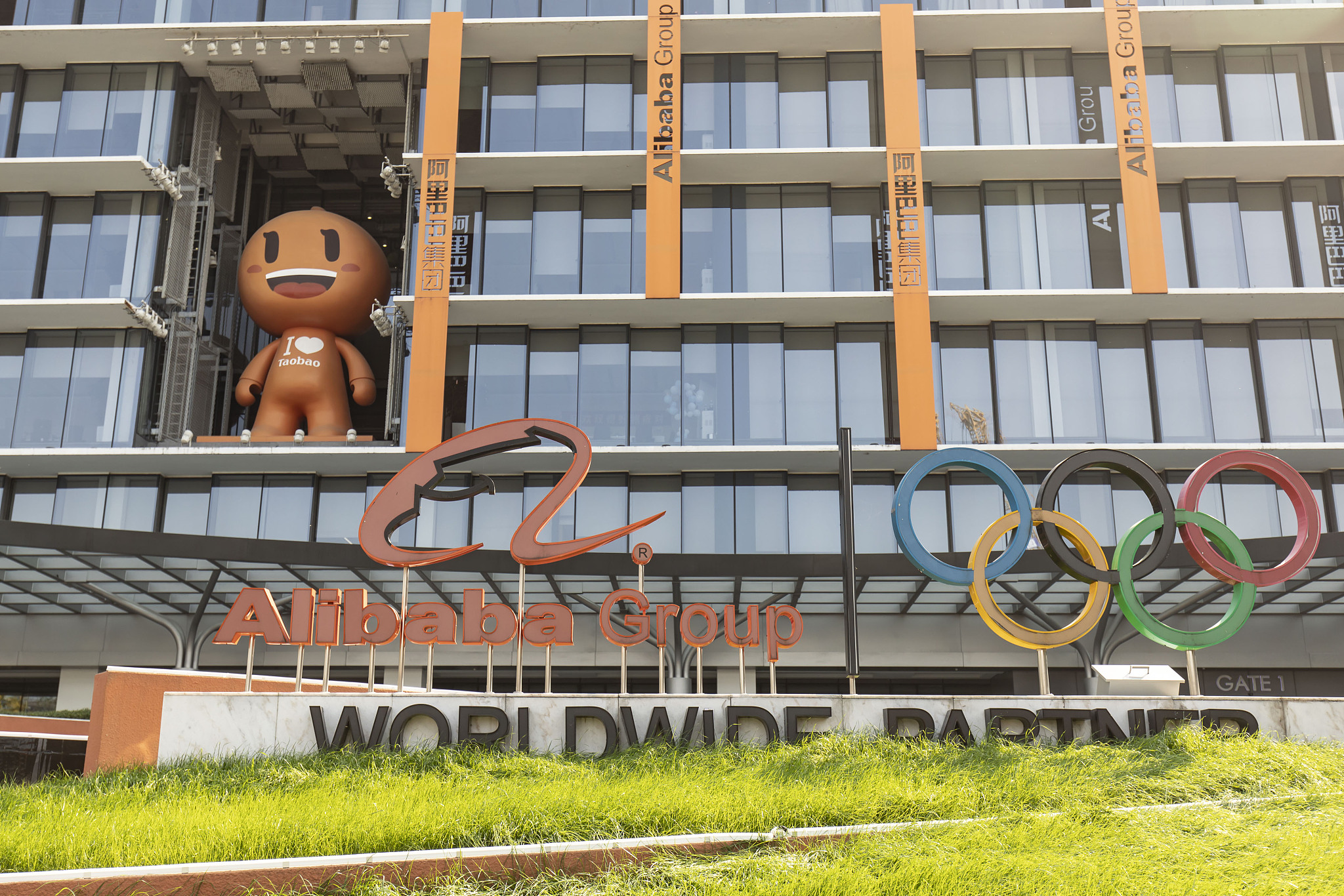 The Alibaba Group's headquarters during the company's annual Singles' Day online shopping event in Hangzhou, east China's Zhejiang Province, November 11, 2020 /VCG
Regulatory push
Those practices have come under heavier scrutiny as the Chinese government rolled out a series of regulations to curb monopolistic practices from internet giants. The State Administration for Market Regulation unveiled draft guidelines on November 10, announcing that they would look into curbing anti-competitive behaviors rife in the internet industry such as selling goods below cost, imposing price discrimination and requiring sellers to sign exclusivity clauses.
In its latest move, the State Administration for Market Regulation announced Monday that it would fine Alibaba- and Tencent-backed China Literature, for failing to report their past acquisition deals. The merger of game streaming platforms, Huya and Douyu, both backed by Tencent, is also under review.
"The penalty will send an alarm to other industry players that there will be strong antitrust enforcement if acts of violation take place… and it will also stop companies from stymying innovation in addition to promoting healthy development of the industry," said a spokesperson for the market regulator during a press conference.
China is playing catch-up in regulating big tech companies. Earlier this year, the European Commission introduced a legislative package known as the Digital Service Act to regulate big online platforms. In the U.S., there have been ongoing debates about the need to loosen some of the existing antitrust doctrines to enable U.S. courts to address anticompetitive practices by digital platforms.
It is a rare consensus among states around the world today that technology companies are growing too big and too powerful. This week, the EU unveiled two landmark legislations amid a long-planned clampdown on Big Tech.
China's new anti-monopoly draft rules are seen as broadly aimed at the country's technology giants like Alibaba, Tencent, Baidu, Meituan and others. The latest regulatory move also coincided with the last-minute suspension of a $37 billion initial public offering of Ant Group, Alibaba's fintech affiliate.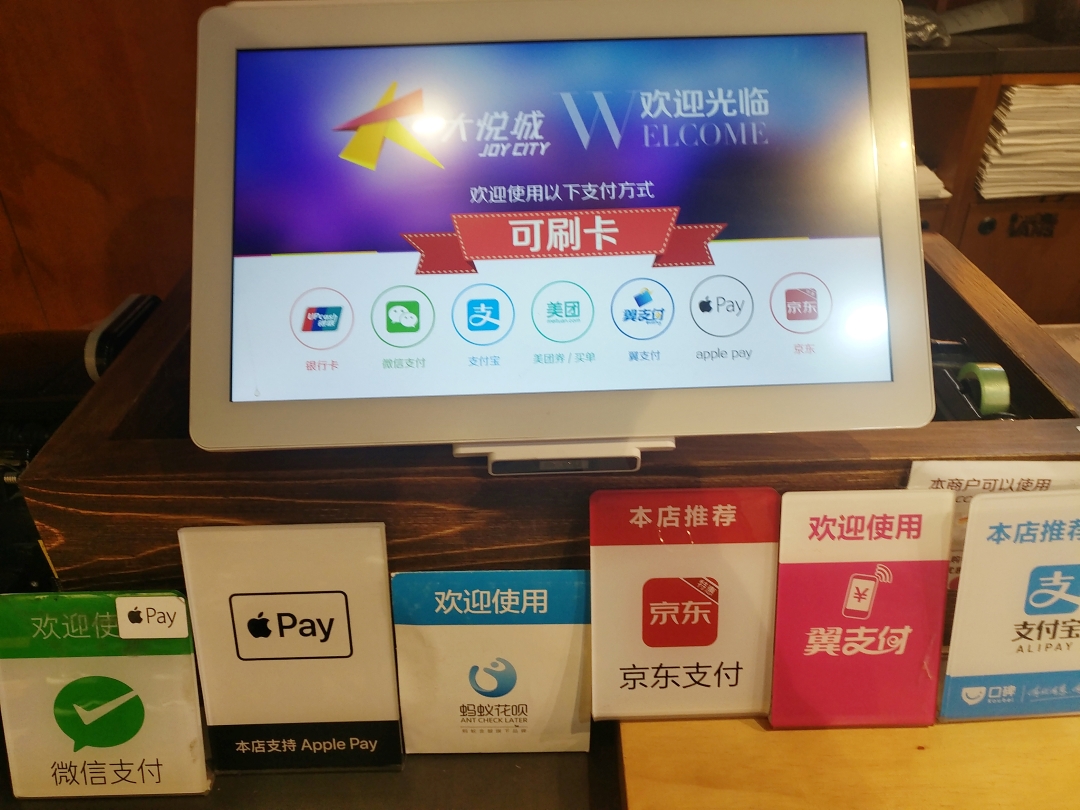 Various payment company logos displayed on a counter in Beijing, China, February 8, 2018 /CFP
Predatory loans?
The news broke at a time of heightened public scrutiny over the business model of some online platforms, which in recent years have become intricately involved in everyday life from daily commutes to property rentals.
After the implosion of online rental platform Danke last month left many young people in major cities homeless and distressed, tech firms which have sought to bind users to commercial loans in exchange for their services have drawn widespread condemnation.
"They (tech companies) always advertise these loans like it's free money, that you don't have to pay them back," a social media user commented under a new ad for a major e-commerce firm's loan program. It was the latest evidence of what have been perceived as opportunistic capitals preying on the have-nots.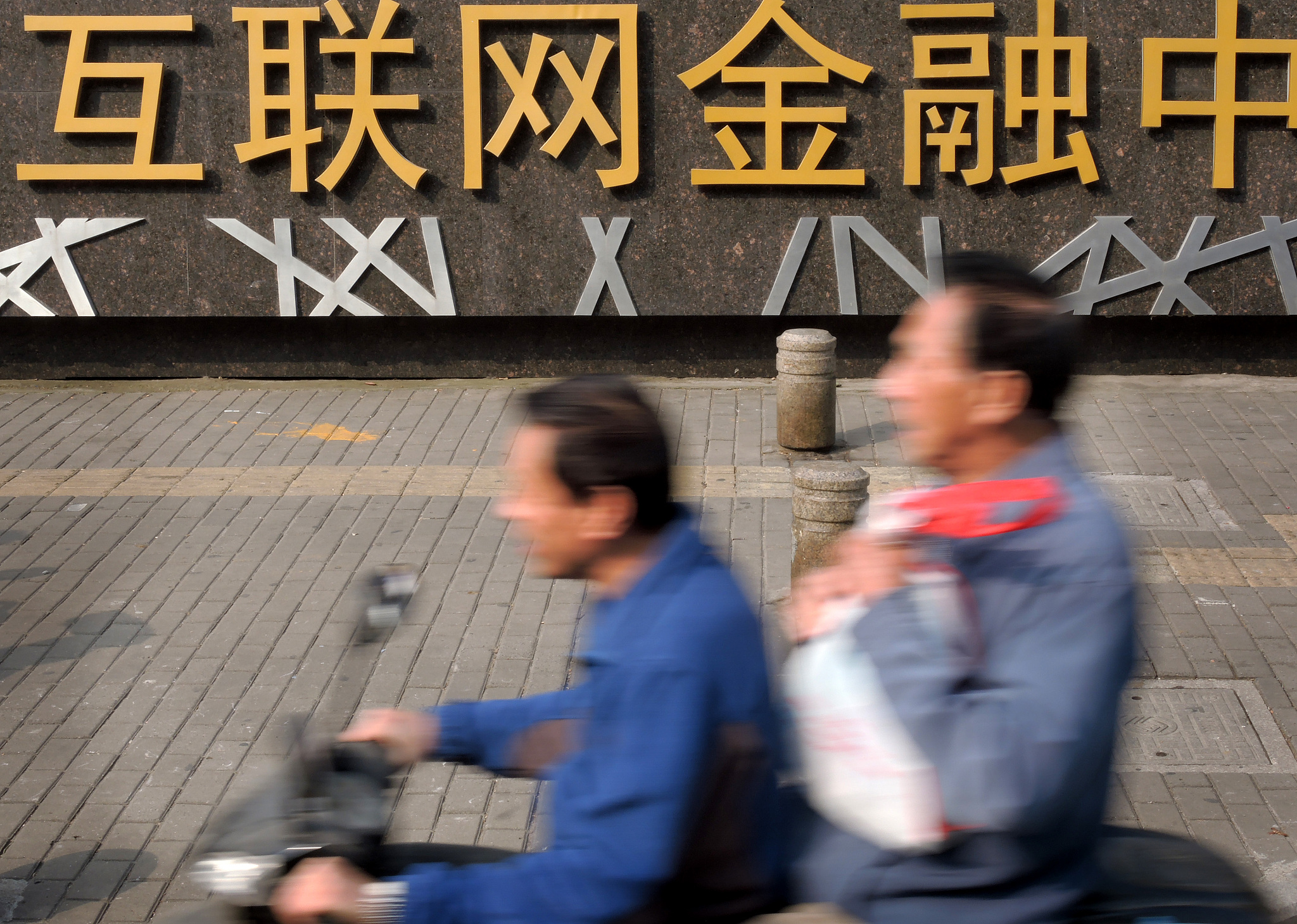 The front of an internet finance center in Nanjing, Jiangsu Province, east China /CFP
As Chinese internet giants move into the financial sector, there are growing concerns over systematic risks in the latter, especially the loan market. The easy access to commercial loans online is believed to have normalized living beyond one's means among the younger generation.
According to China's central bank, fintech firms lent $516 billion in 2019, up 42 percent from the $363 billion in 2018.
While there is nothing wrong with serving borrowers that would otherwise be turned away by traditional banks, like small and micro enterprises, some analysts believe that what most third-party lenders are doing now is "not investing in the future, but overdrawing it in advance."
Beginning two years ago, the meltdown of the peer-to-peer lending sector alarmed the nation about lax oversight for micro-lending in the country. With countless victims in its wake over the years, the scandal-ridden industry was crushed out of existence in November.
It is perhaps no coincidence that 2020 seems to have been a particularly bad year for China's fintech sector, when pandemic-triggered shocks exposed the risks its unchecked expansion had unloaded unto society at large.
"Many internet companies today are treating ordinary people's money like venture capital," wrote Li Xunhuan in a widely shared commentary published in
Nanfengchuang
magazine. "When their businesses become intertwined with everyday life, it could jeopardize real lives if things go wrong."
Speaking publicly for the first time since the suspension of its listing, Ant Group's Chairman Jing Xiandong pledged compliance with supervision on Tuesday, while pointing out that it is an "exploration process with no mature experience to copy."
"At this time point, we financial technology practitioners need to think about how to do a good job in the topic of 'finance for the people, science and technology for the good,'" he said.