04:16
The organizers of the Golden Rooster Awards, an esteemed Chinese film prize, have launched a sidebar event to showcase the creative works of young talents from the Chinese mainland and Taiwan.
The Cross-Strait Youth Short Film Season last month brought together 10 up-and-coming filmmakers in Xiamen, Fujian Province, on the mainland's southeastern coast for five days of creative brainstorming, artistic collaboration and meet-and-greets with peers and industry veterans.
The initiative, also called "New Wings Program," was launched in late July with a short film competition that called on young directors from both sides of the Taiwan Strait to explore the theme of "Inheritance" in films running under 30 minutes.
Young directors and mentors pose for a group photo after the awards ceremony in Xiamen, Fujian Province. /CGTN
Producer Yu Xiaofeng ("A Cool Fish," 2018) wore many hats during the project. He was a consultant, jury member and mentor. He believes that fresh talents tight on cash should aim small before taking a big swing.
"Despite having no capital or investment, [many young directors] are still eager to shoot films," said Yu, who is also the deputy dean of the School of Management at the prestigious Beijing Film Academy. For them, it's a balance between their aspirations and the reality of their finances. "They could tell themselves, 'I don't have money, maybe I can make a short piece,'" said Yu.
Some of the shortlisted works, although not mature enough, showed a true reflection of social issues, Yu told CGTN, adding that the young talents have fresh perspectives that aren't influenced by conditional investment or audience expectations, which allowed "different highlights (in their movies) that are not available in many of our commercial feature films."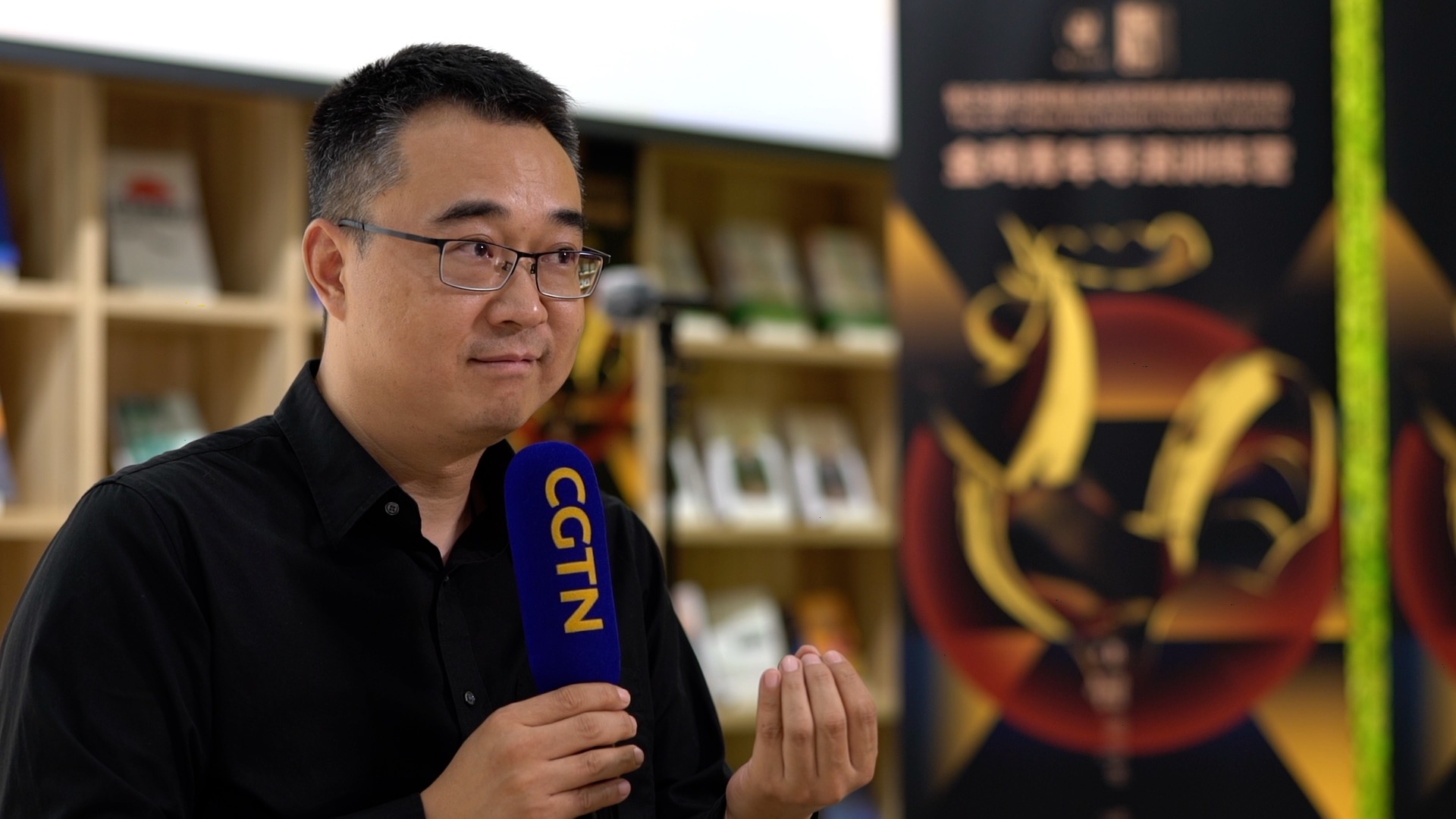 Producer Yu Xiaofeng, deputy dean of the School of Management at Beijing Film Academy, speaks to CGTN. /CGTN
Seven film industry professionals from both sides of the Taiwan Strait, including Yu and seasoned filmmaker Yang Weiming, were invited to host cultural salons and sit down with the young filmmakers. Renowned Chinese filmmaker Ning Hao chaired the jury panel.
The awards ceremony was held on November 26 at the opening of the Golden Rooster Awards' Hong Kong, Macao and Taiwan Films Screening section. The rising directors received their awards from Hong Kong actor and producer Andy Lau.
"Awards don't really matter," Yu said, noting that it is more about bringing new ideas and approaches to the film industry. "[We should] focus on the film itself, and focus on the ideological and artistic quality of our films."
'Very good starting point'
02:00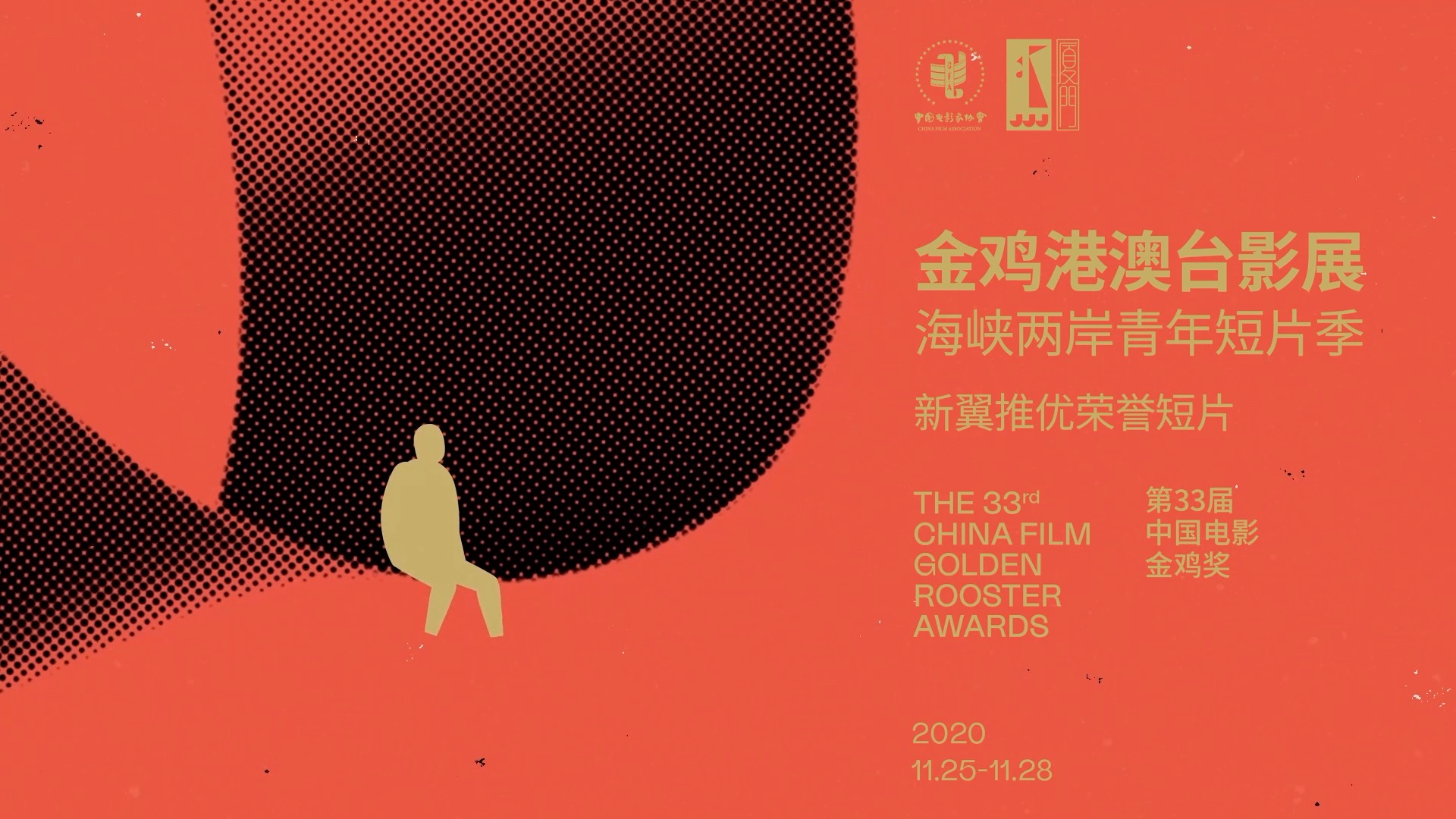 Organizers say they've received 529 entries from both sides of the Strait.
After three rounds of selection, 10 submissions were shortlisted and screened online. Finalists then took part in a training camp from November 23 to 27, which ran in parallel with the 33rd Golden Rooster Awards, and showcased their works to veteran filmmakers and distributors.
"All 10 shortlisted works are extremely diverse, with different types and styles. They also focus on different topics," said film producer Yang Cheng, who also mentored the filmmakers at the training camp. Some of the picks featured mature narratives or artistic styles, he told CGTN. Some were personal expressions; others experimental and exploratory stories.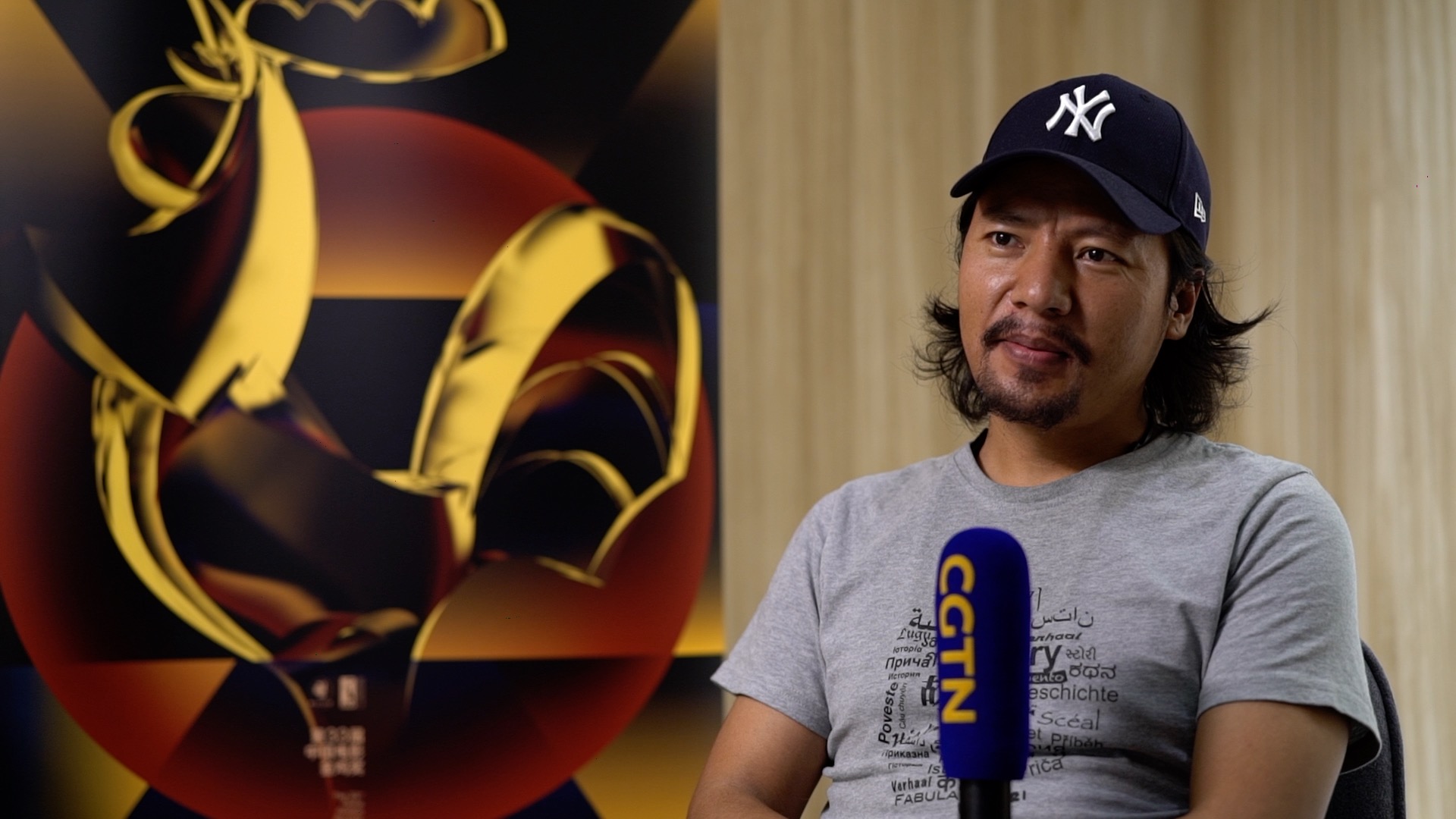 Director Phakpa talks to CGTN. /CGTN
The awards added glitz and glam to the event and offered newcomers a spot under the limelight. Yu believed the new program could help pave the way for young artists to reach bigger platforms. "We hope to showcase their short films at the grand Golden Rooster Awards, whose importance is increasing in the industry."
The participants also had the chance to present their new proposals and scripts to mentors and investors for feedback, with some getting financial support.
Six of the 10 works were screened in cinemas, including "Eyes In The Sky," a Tibetan dark comedy written and directed by young talent Phakpa.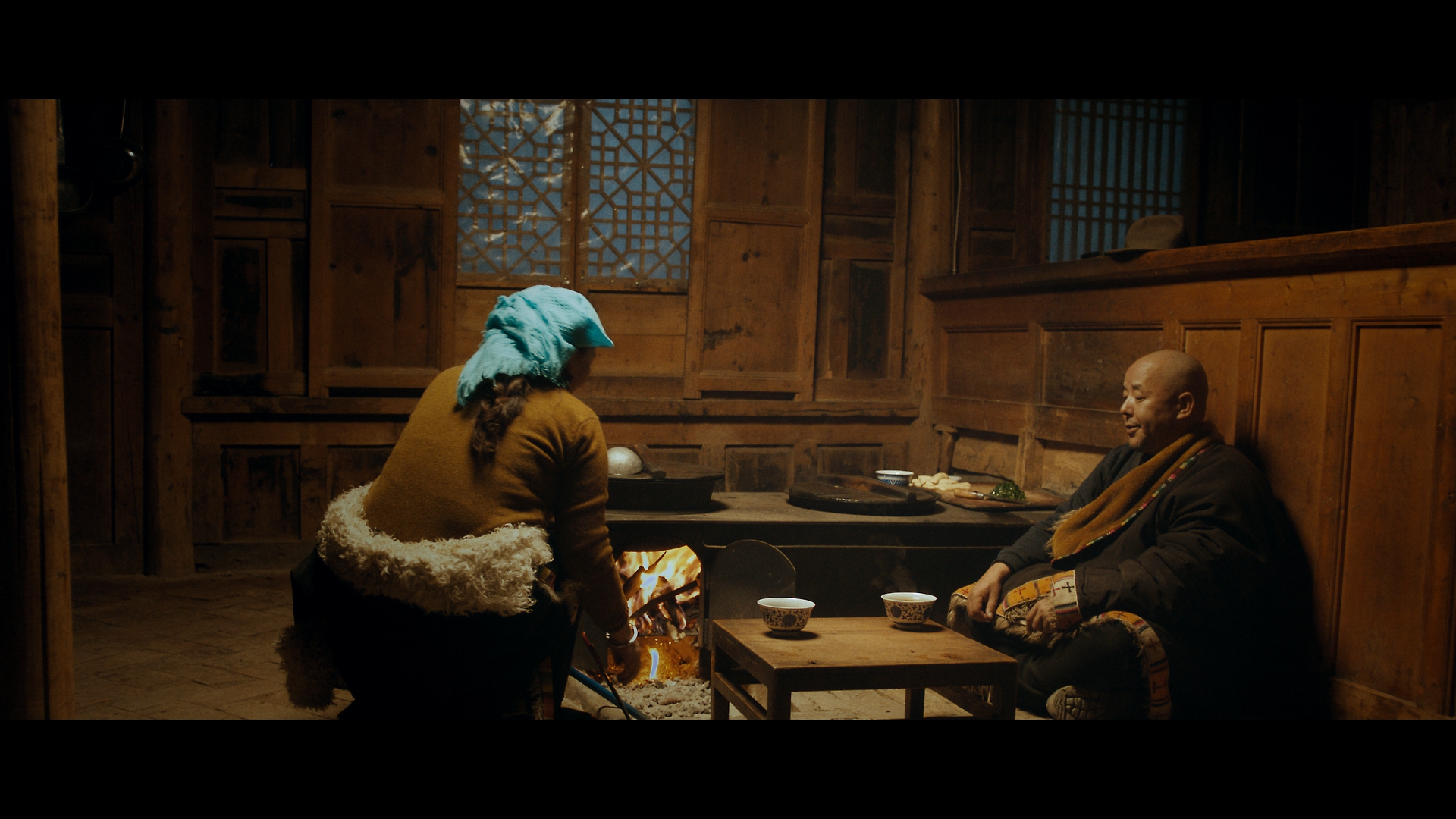 A still from the short film "Eyes In The Sky" /Courtesy of Phakpa
The Tibetan director from northwest China's Qinghai Province quit his job at a local TV station three years ago, before attending Beijing Film Academy to pursue his filmmaking dream.
Though his stories are rooted in the ethnic group he's part of, Phakpa told CGTN that his aim is to present simple stories to convey his interpretation of human nature. "Stories about human beings," as he put it.
For him, the most precious thing about participating in such an event was "working with everyone and creating something together," which for directors from remote areas in China like him, is a "very good starting point."
Future voices of Chinese filmmakers
The fresh initiative not only offered a stage for aspiring directors but also served as a bridge for filmmakers from both sides of the Taiwan Strait, even if for some that link was online because of COVID-19.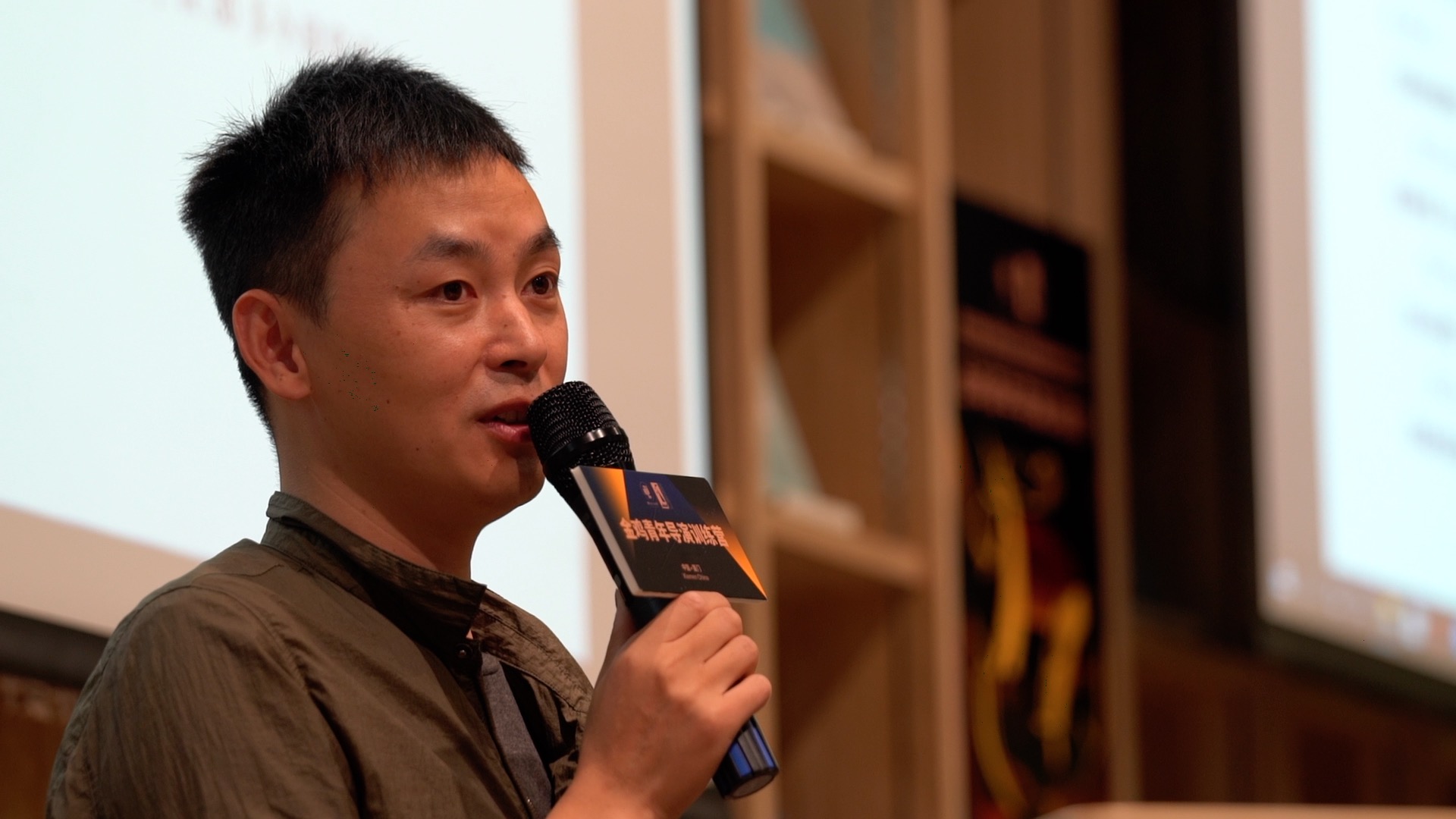 Producer Yang Cheng is among the seven mentors who were invited to host cultural salons and sit down with young filmmakers. /CGTN
"When we, as mentors, watched works from Taiwan we could see and understand their pursuit of cinematic art. Some of them were different from ours, which was quite inspiring," Yu noted.
The shortlist included two titles by Taiwan directors, black-and-white feature "A Monk and His Mother" and the documentary "Team," and mainland-Taiwan co-production "The North Fish" by Xiamen-born director Wang Xiaoxue, which depicts the twilight years of an army veteran from the Chinese mainland living in Taiwan who has survived the vicissitudes of life.
Wang spent four years at Fujian Normal University and got her master's degree in filmmaking from Shih Hsin University in Taipei, where she finished her film. The whole crew was from Taiwan, and Wang said this brought richness to the production.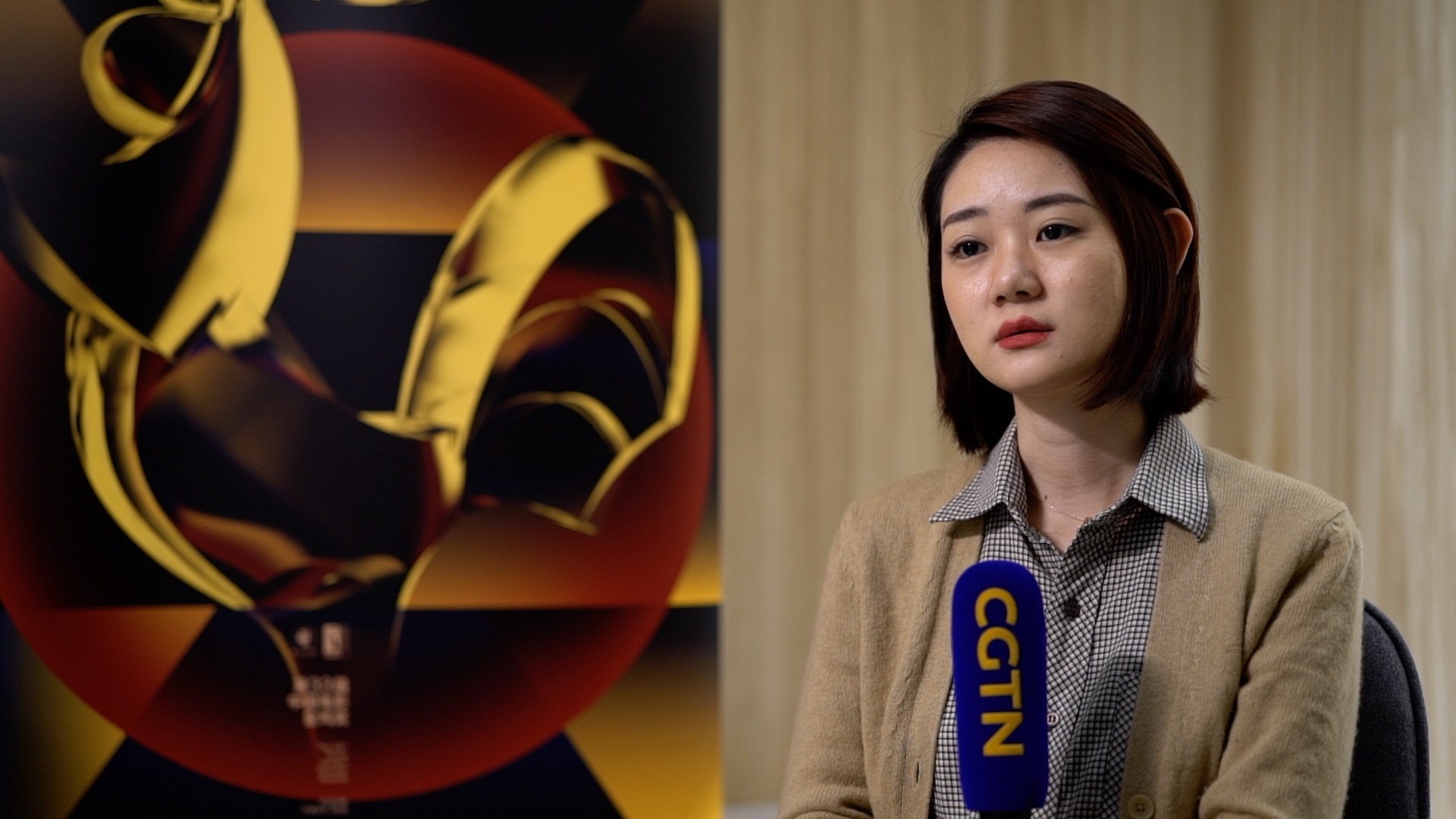 Wang Xiaoxue talks to CGTN. /CGTN
"For artistic creation purposes, we all insisted on our originality and persisted [in making the film better]," she told CGTN. "After all, we are from the same clan with the same ancestry, and our culture is the same."
Yang, the film producer, expressed hope that more excellent works would be discovered in the future and that the event would "allow young creators on both sides of the Strait to understand each other better, and then work together."
"This sort of mutual communication and learning is the most precious aspect of our two sides," Yu, the consultant, added.
"We might have different ideas, but with the same roots and origins, these are all the voices of Chinese filmmakers."
Reporter: Hong Yaobin
Videographers: Hui Jie, Hong Yaobin
Video editor: Hong Yaobin
Copy editor: Nadim Diab
Cover and infographic images designer: Sa Ren