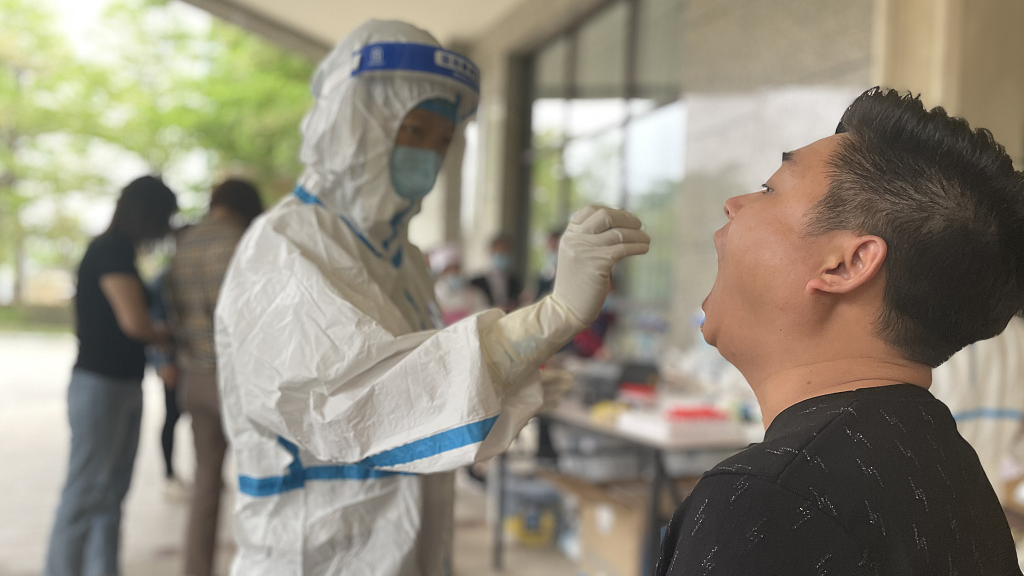 A man receives a nucleic acid test in a community in Ruili City, southwest China's Yunnan Province, March 31, 2021. /CFP
Ruili, a Chinese city near the border with Myanmar, has tested over 200,000 people as of 8 p.m. on Wednesday, one day after the city reported six confirmed coronavirus cases and three asymptomatic cases.
This is the first significant COVID-19 cluster reported in Chinain recent months.
Local authorities immediately informed 210,000 residents to stay at home and avoid going out for a week, informing them that the city planned to test all of its residents the following day.
As of 8 a.m. on Wednesday, the city had traced 317 close contacts and put them in quarantine for medical observation. As of 8 p.m., the city has tested 207,136 nucleic acid samples.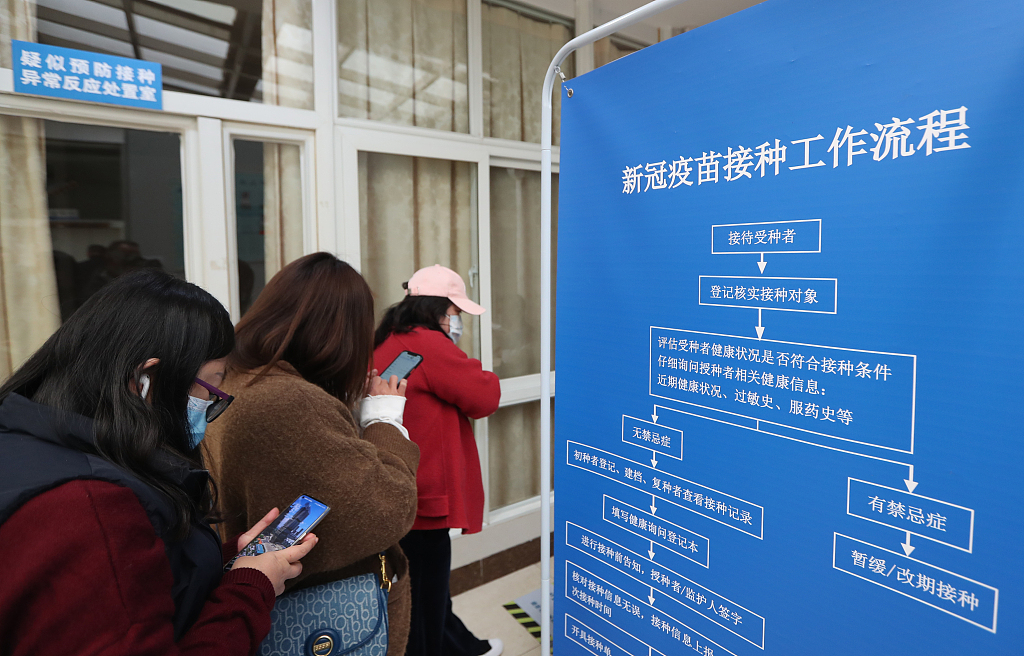 A notice board tells residents how to get vaccinated for COVID-19 is seen outside a hospital in Kunming, capital city of southwest China's Yunnan Province, March 31, 2021. /CFP
Preparing for the test
Two days before the first COVID-19 cluster cases were reported, local medics in a regular test for key groups found a positive case on Sunday in Jiegao Jade Town, a busy border trade zone.
Soon after the first positive case was found, local authorities began to test everyone in the community. As more coronavirus cases were found, the city informed 12 hospitals and one third-party testing institute to prepare for mass testing. Meanwhile, the city government instructed the relevant departments to buy 250,000 test tubes and 250,000 throat swabs.
As mass testing requires lots of medical personnel, the provincial government also mobilized 16 medical teams of 1,877 people from other neighboring cities and set up 419 fixed testing sites and six mobile testing sites in the city.
"Soon after we received the notice on Tuesday night, we departed for Ruili," a medical worker from Dali city said, adding that they began working immediately after they arrived in Ruili early Wednesday morning.
Aside from medics from other cities, over 3,700 volunteers also went to provide help. Each volunteer took charge of 10 families, informing residents to register in advance for the upcoming testing.
With all the preparation done in advance, the city tested almost its entire population in 12 hours.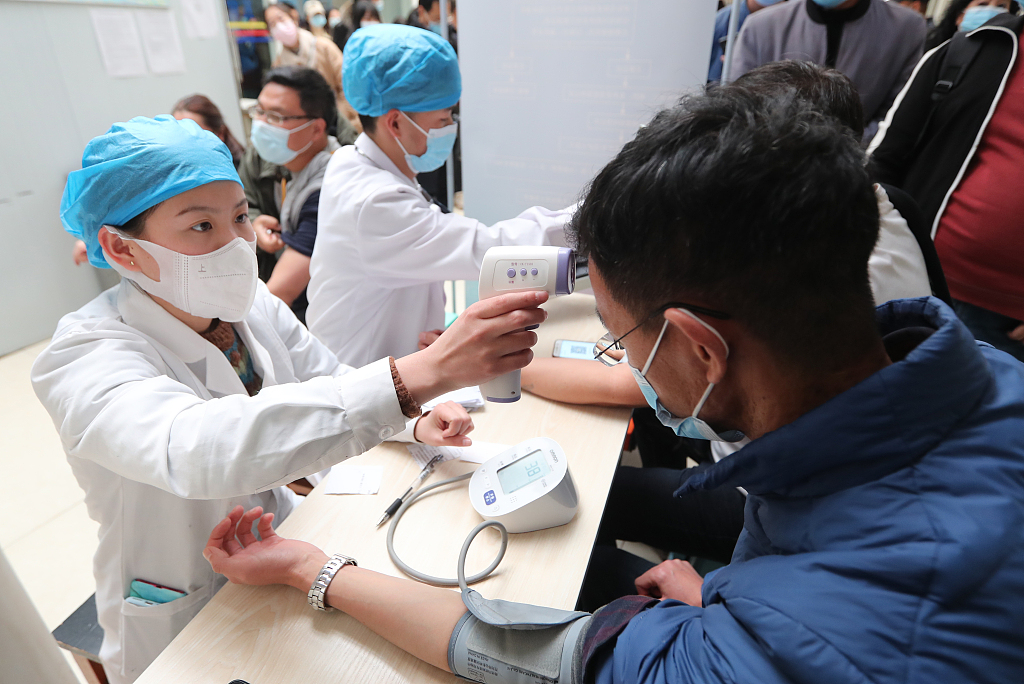 Citizens receive COVID-19 vaccines at a hospital in Kunming, capital city of southwest China's Yunnan Province, March 31, 2021. /CFP
Long border with Myanmar
So far, the city has reported 21 confirmed cases and 68 positive cases with no symptoms. All of them have been quarantined for medical observation and treatment, according to China's National Health Commission (NHC).
One Myanmar national is among the first six confirmed cases reported on Tuesday. Meanwhile, all three asymptomatic cases come from Myanmar. The Yunnan health authorities Wednesday warned that they would "severely crack down on illegal border crossings and organizers or harbourers."
Ruili borders Myanmar on three sides, with a border of 169.8 kilometers. Many villages in the city are half in China and half in Myanmar, which makes preventing imported cases a major challenge.
"Ruili enjoys a long border with Myanmar, where the epidemic is still severe. It's a very difficult task to guard against the imported coronavirus cases over a long and complex border, so the sporadic occurrence of imported cases in the city is understandable," said Zeng Guang, former chief scientist of epidemiology at the Chinese Center for Disease Control and Prevention.
Yunnan Province is often called the "spring city of China." With Qingming Festival coming, many people plan to travel to the province. However, with the occurrence of the coronavirus clusters, many might reconsider.
Zeng said the current COVID-19 cluster only occurred in the border city and other cities in Yunnan are safe. The public does not need to be panic and give up their travel to Yunnan, he said.
Ruili authorities on Thursday said the city will speed up its vaccination campaign in the coming days. As of Wednesday, over 114 million Chinese have been vaccinated, according to the NHC.