A Chinese inactivated COVID-19 vaccine has received approval for phase-3 clinical trials in Argentina on Friday, according to the vaccine developer China National Biotec Group (CNBG) affiliated to Sinopharm.
CNBG will work with Elea Phoenix Laboratory of Argentina in terms of the development and promotion of the vaccine, said the Chinese company in a statement on Friday.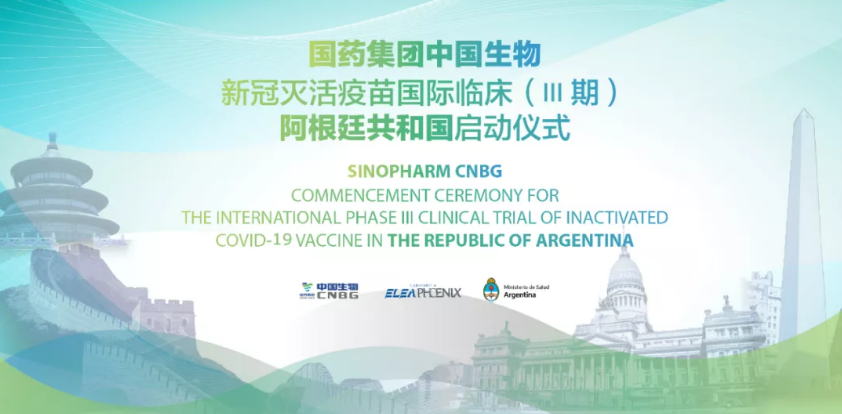 A screenshot of a CNBG poster
This is another important step forward for China's international cooperation in developing a COVID-19 vaccine. The inactivated COVID-19 vaccine received approval for phase-3 clinical trials in theUnited Arab Emirates (UAE)on June 23,and in Peru, and Moroccoon Thursday.
CNBG will steadily pursue the international phase-3 clinical trials according to clinical research plans and continue to carry forward the cooperation with other countries and regions.
"We will ensure the availability and affordability of the vaccine and try to market it in China and aboard as soon as possible," CNBG said in the statement.
(Cover image via CFP)