Beijing, June 14 (Xinhua) -- The world in the past 24hrs. A selection of the best daily press photos from Xinhua.
Photo taken on June 13, 2020 shows the site of a tank truck blast on an expressway in east China's Zhejiang Province.
The death toll from a Saturday tank truck blast in east China's Zhejiang Province rose to 19, local authorities told a press conference on Sunday morning. (Xinhua)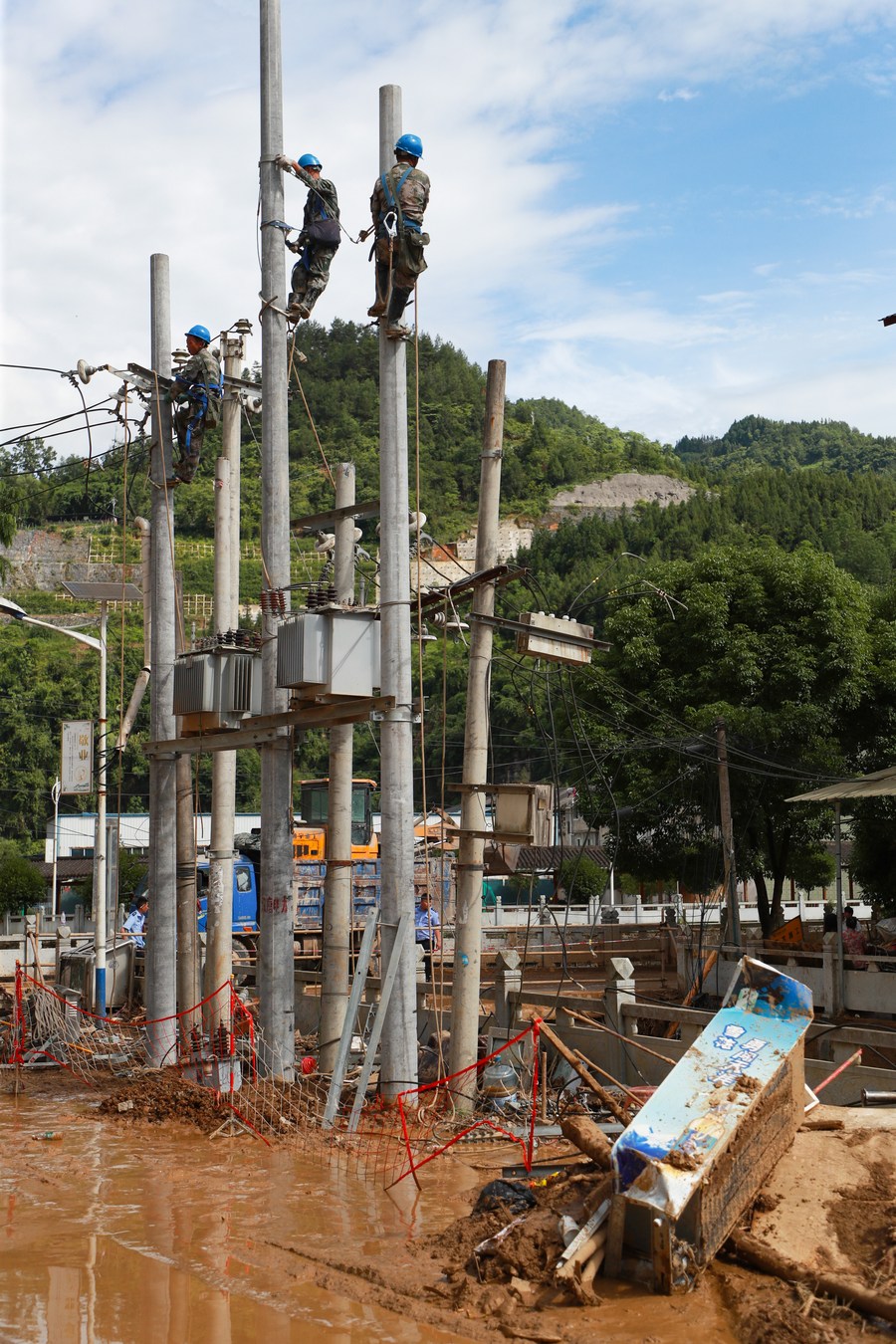 Staff members repair electricity equipment in Bifeng Town of Zheng'an County in Zunyi, southwest China's Guizhou Province, June 13, 2020.
Rain-triggered floods have affected more than 700,000 people in southwest China's Guizhou Province, with 29,500 individuals temporarily evacuated, authorities said Saturday. (Xinhua/Liu Xu)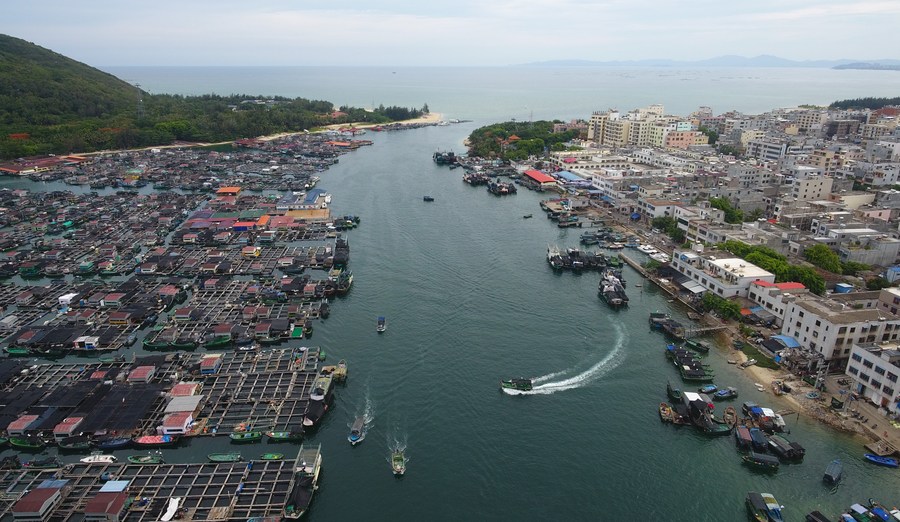 Aerial photo taken on June 13, 2020 shows fishing boats sailing back to the Xincun Port of Lingshui Li Autonomous County, south China's Hainan Province.
China on Saturday activated a level-IV emergency response, the lowest in the country's four-tier warning system, for typhoon Nuri, according to the Ministry of Emergency Management. (Xinhua/Yang Guanyu)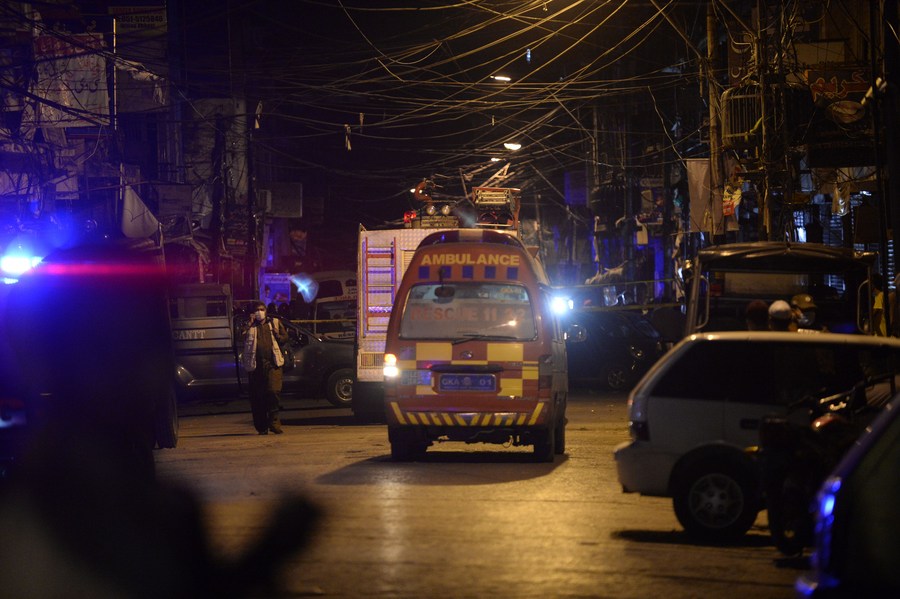 An ambulance arrives at a blast site in eastern Pakistan's Rawalpindi on June 12, 2020.
One person was killed and 11 others were injured when a blast took place in a market in Rawalpindi district of Pakistan's east Punjab Province on Friday, police sources said. (Xinhua/Ahmad Kamal)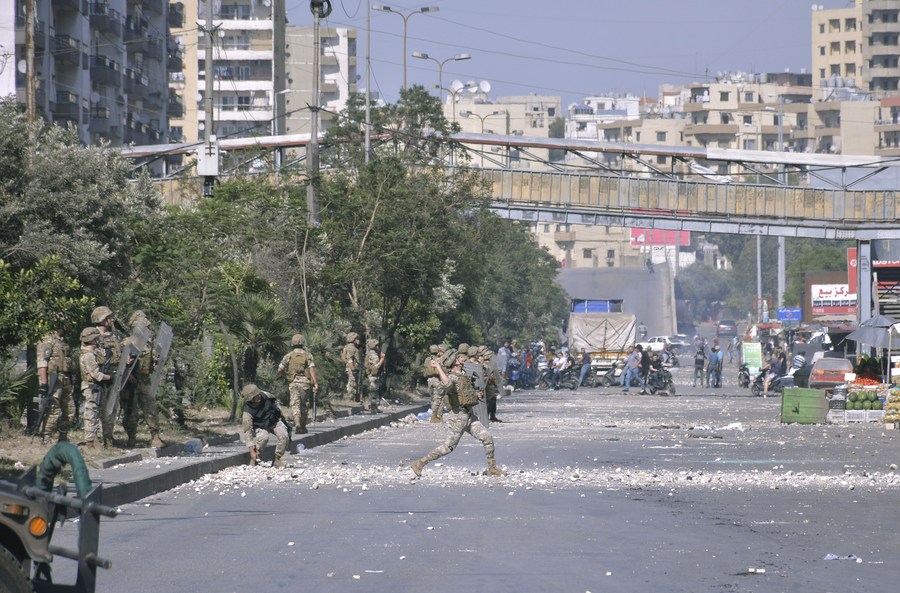 Members of Lebanese security forces clash with protesters in Tripoli, northern Lebanon, on June 13, 2020.
Clashes between the Lebanese army and protesters in Tripoli's demonstrations on Saturday led to the injury of 20 people including four army members. (Photo by Khalid/Xinhua)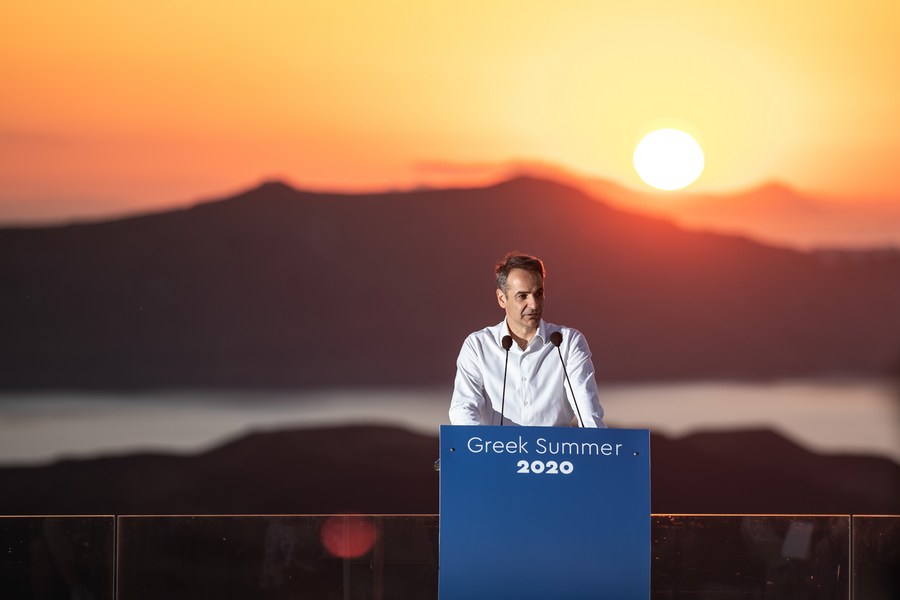 Greek Prime Minister Kyriakos Mitsotakis speaks during a press conference to international media on Santorini Island, Greece, on June 13, 2020.
Greece is ready to welcome visitors again with health safety as the top priority in the new COVID-19 era, Prime Minister Kyriakos Mitsotakis said on Saturday during a visit to the Santorini Island. (Photo by Lefteris Partsalis/Xinhua)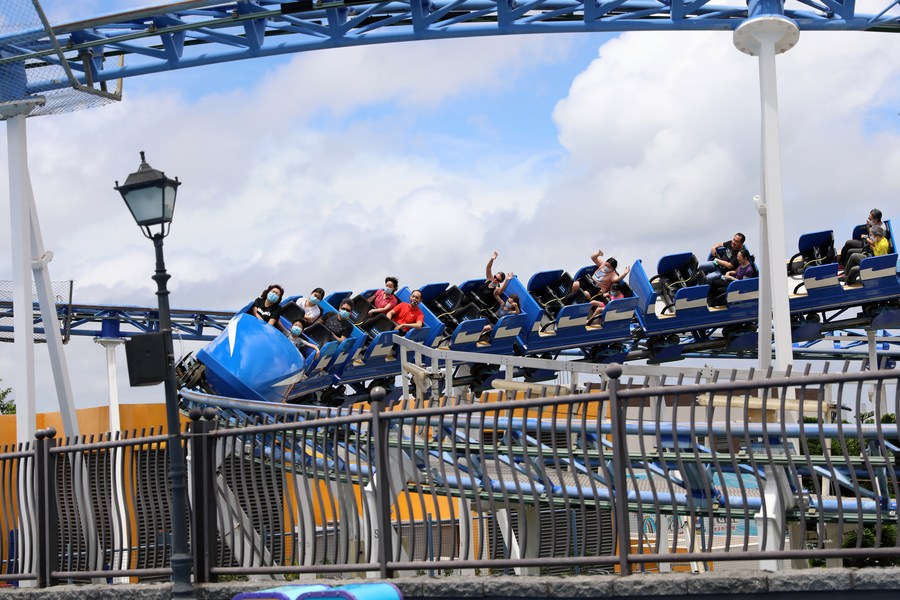 Tourists have fun at the Ocean Park in Hong Kong, south China, June 13, 2020.
Hong Kong's iconic theme park Ocean Park resumed operations on Saturday after being temporarily closed for more than four months due to the COVID-19 epidemic. (Xinhua/Wu Xiaochu)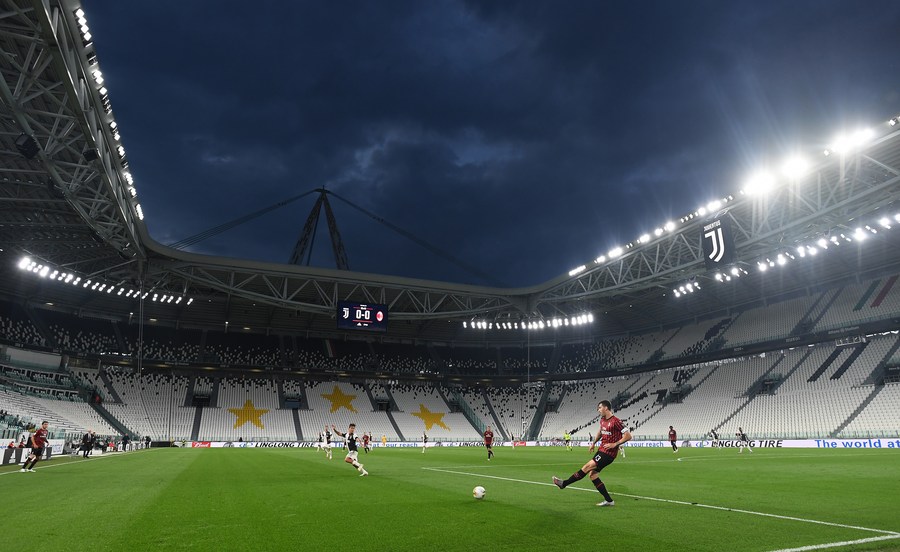 FC Juventus' Paulo Dybala (front L) vies with AC Milan's Alessio Romagnoli
during the second leg of semi-final Italy Cup football match between FC Juventus and AC Milan. The match ended with a 1-1 draw and Juventus entered the final. Played in an empty stadium, this match was the first official football match since the onset of the COVID-19 pandemic in Italy. (Pool via Xinhua)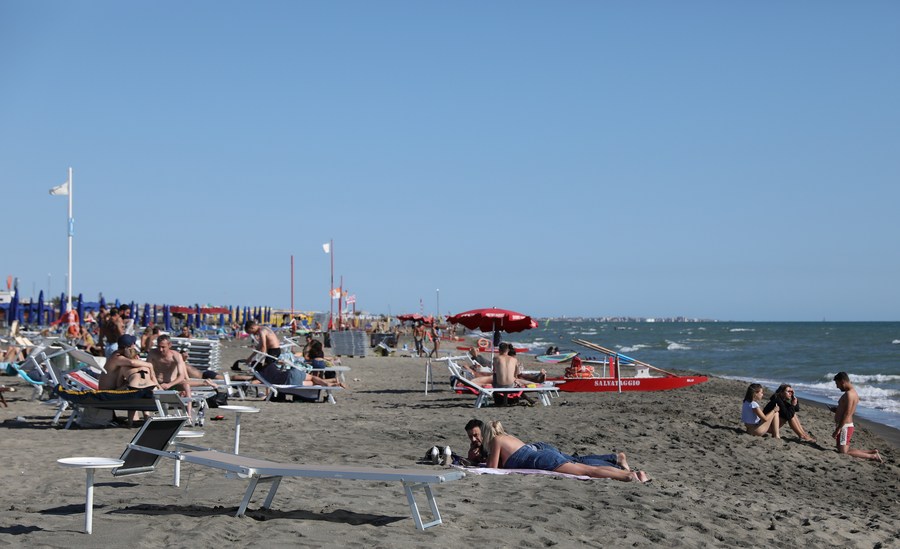 People enjoy sunshine on the beach in Fregene, Lazio, Italy, June 12, 2020. (Xinhua/Cheng Tingting)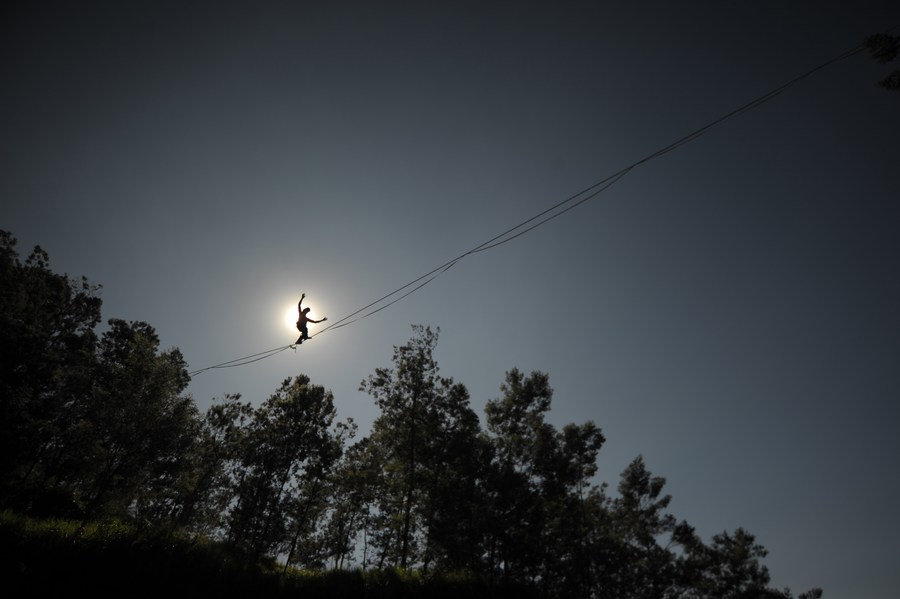 Extreme sport athlete Andi Ardi wearing a face mask walks on a tightrope at Kali Talang Merapi in Klaten, Central Java, Indonesia, June 13, 2020.
Ardi performed extreme sport by wearing a face mask as part of the campaign of following health protocol in tourism site. (Photo by Supriyanto/Xinhua)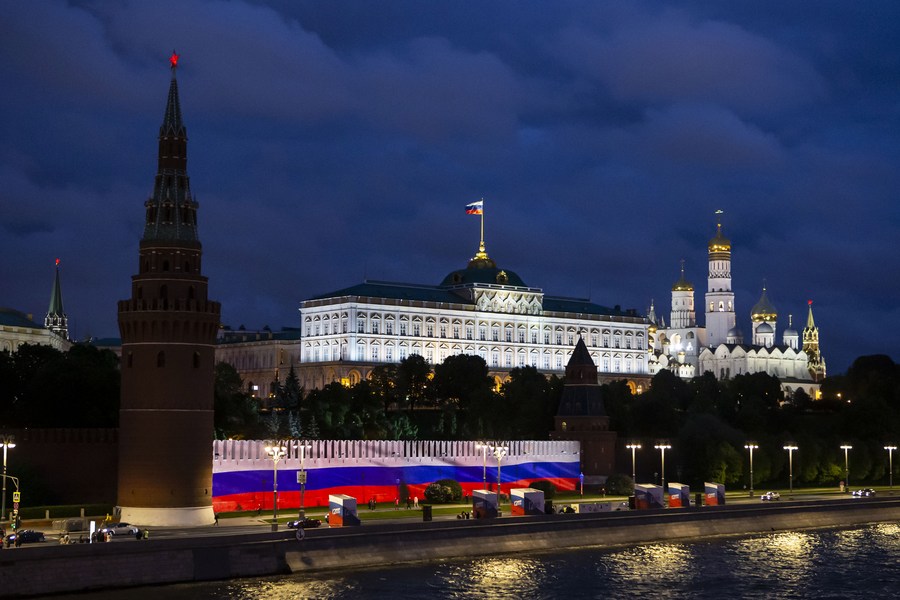 The Russian national flag is projected on the Kremlin wall to celebrate Russia Day in Moscow, Russia, on June 12, 2020. (Photo by Alexander Zemlianichenko Jr/Xinhua)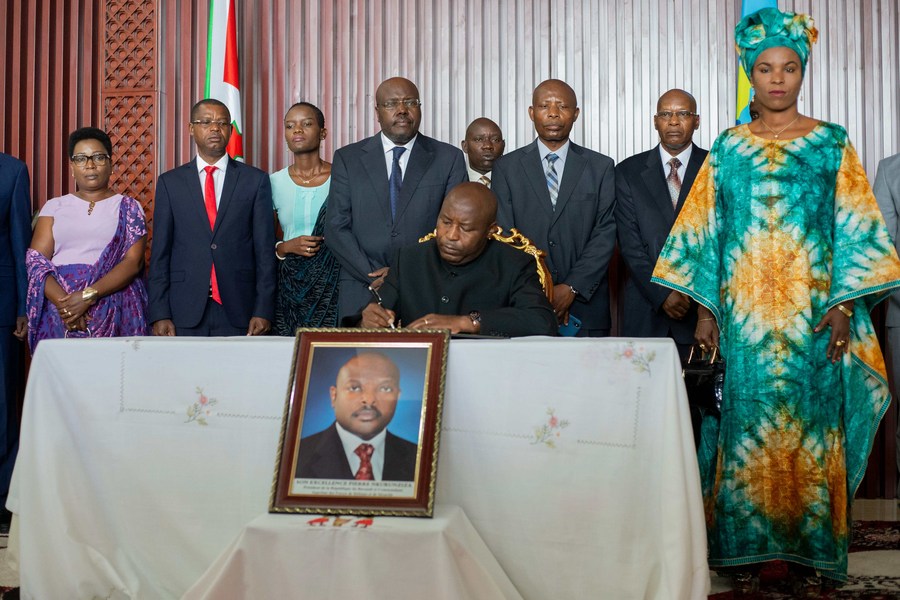 Burundian president-elect Evariste Ndayishimiye (C, front) signs a condolence book for Pierre Nkurunziza in Bujumbura, Burundi, June 13, 2020.
Burundian Constitutional Court on Friday announced the swearing-in of the president-elect Evariste Ndayishimiye "as soon as possible", after the passing away of President Pierre Nkurunziza. (Photo by Evrard Ngendakumana/Xinhua)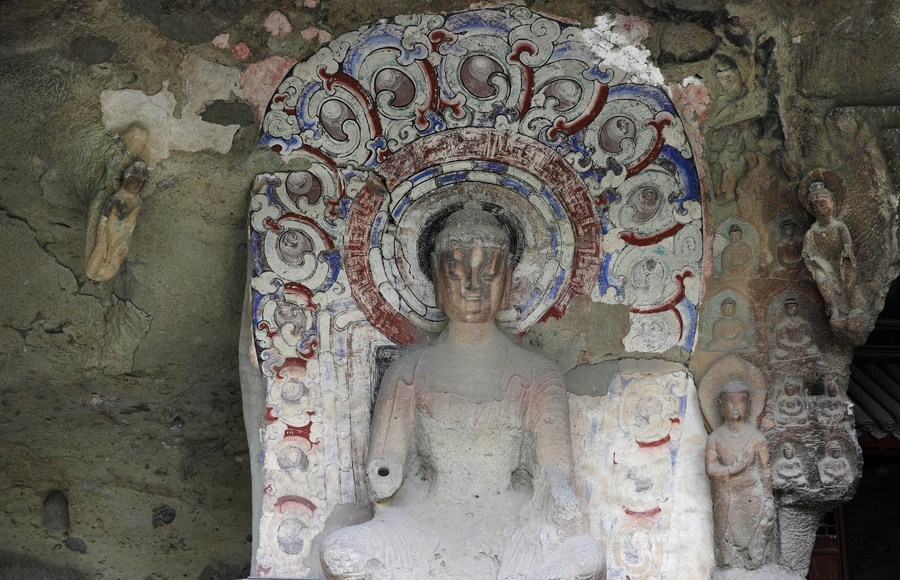 Interior of Wanfotang grottoes scenic spot is seen in Yixian County, Jinzhou City of northeast China's Liaoning Province, June 12, 2020.
The grottoes have a history of more than 1,500 years. (Xinhua/Yao Jianfeng)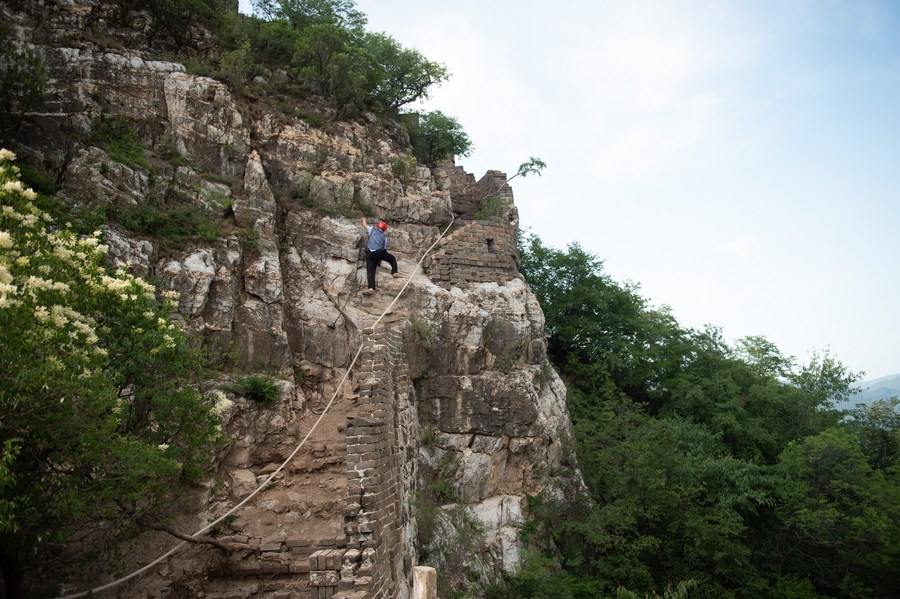 Cheng Yongmao climbs the Jiankou Great Wall in Beijing, capital of China, June 10, 2020.
Cheng Yongmao, an engineer from Beijing Huaijian Group Co., Ltd. is responsible for the technical guidance of the renovation project of the eastern section of the Jiankou Great Wall, with a total length of 1,094 meters. For him, who has repaired nearly 20,000 meters of the Great Wall over the past 16 years, this section is the most dangerous one.
The only way to inspect the Great Wall is to climb with both hands and feet. Cheng Yongmao, who is already over 60 years old, insists on inspecting the Great Wall at least once a week. He hopes to maintain the ancient style of the Great Wall, and leave the correct cultural information of the Great Wall to future generations. (Xinhua/Chen Zhonghao)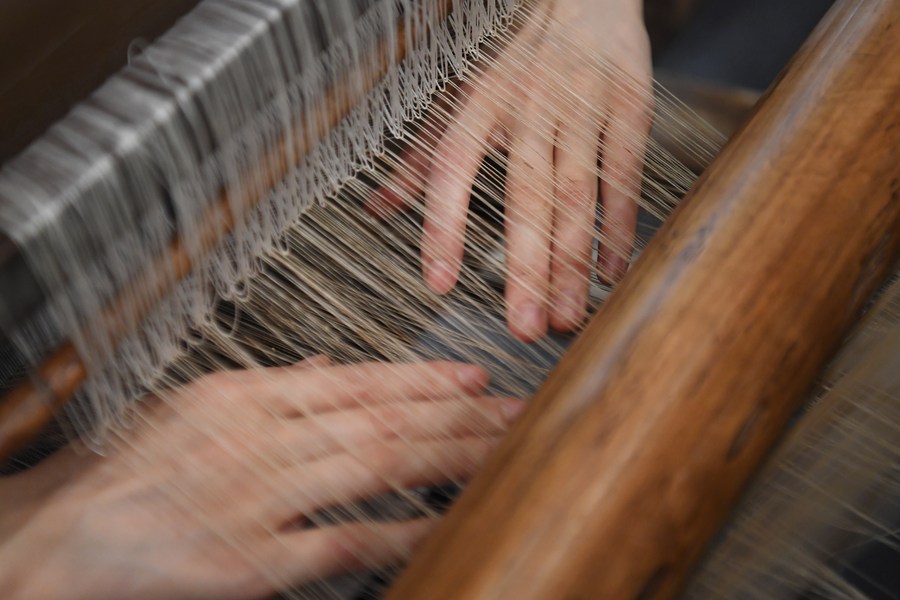 Ma Linqin makes Rongchang grass linen at a grass linen museum in Chongqing, southwest China, June 12, 2020.
Chongqing Rongchang grass linen is famous for its coolness in wearing in summer time and its weaving craft was listed as one of the national intangible cultural heritages in 2008. Ma Linqin and Tang Yi, a pair of female cousins, are inheritors for the making of grass linen. They integrate the ancient making techniques with modern elements. (Xinhua/Tang Yi)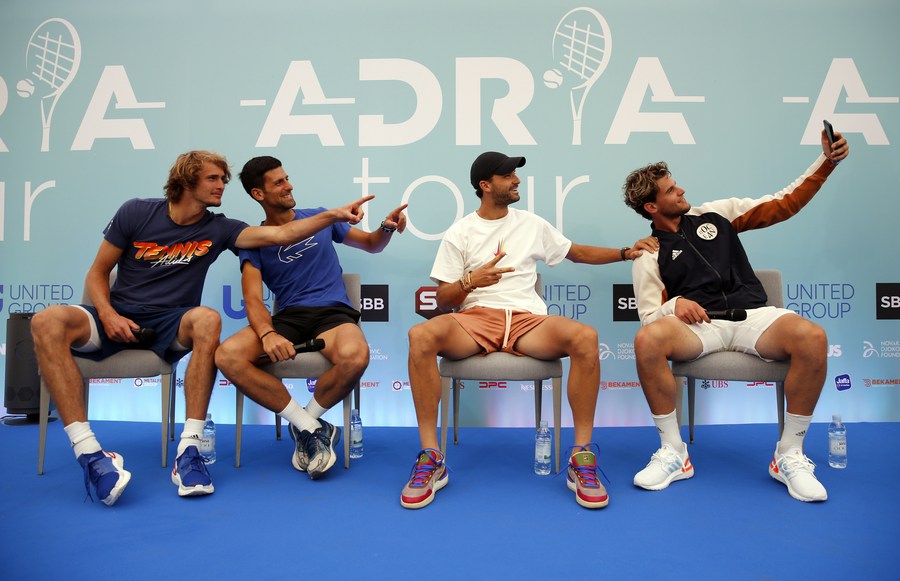 Alexander Zverev of Germany, Novak Djokovic of Serbia, Grigor Dimitrov of Bulgaria and Dominic Thiem of Austria (from L to R) pose for a selfie during the press conference prior to the tennis tournament Adria Tour in Belgrade, Serbia on June 12, 2020. (Xinhua/Predrag Milosavljevic)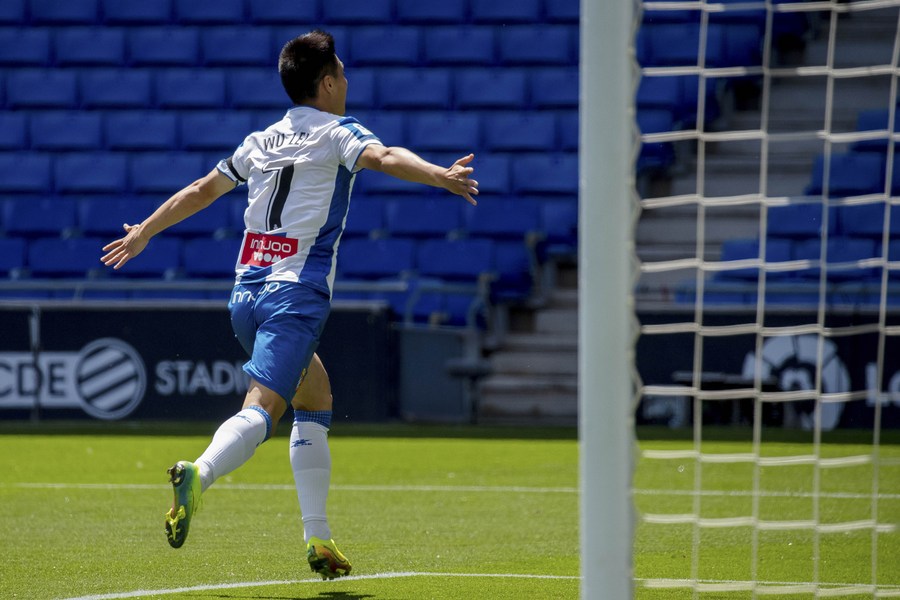 RCD Espanyol's Wu Lei celebrates after scoring during a Spanish league match between RCD Espanyol and Alaves in Barcelona, Spain, June 13, 2020. (Photo by Joan Gosa/Xinhua)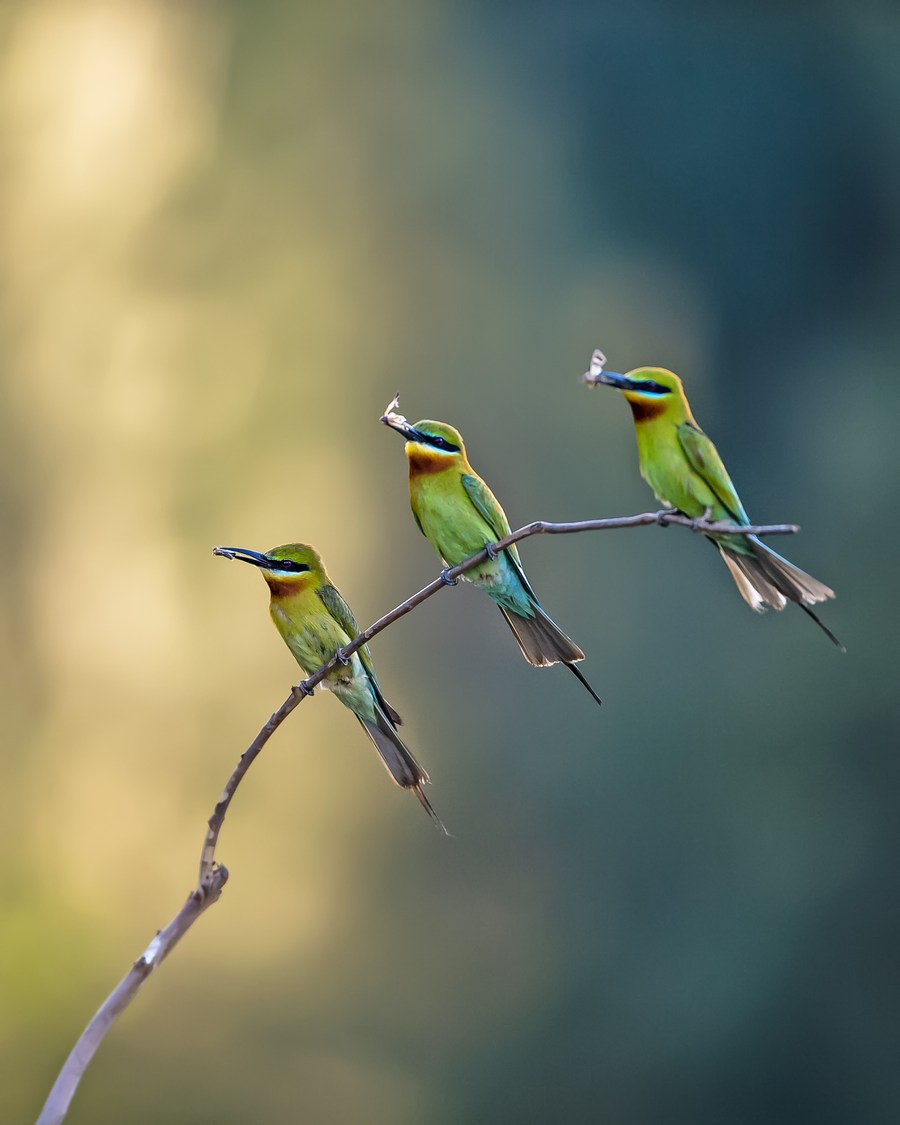 Blue-tailed Bee-eaters rest on a tree branch in Keren Village, Jinjiang City of southeast China's Fujian Province, June 12, 2020. (Xinhua/Mei Yongcun)