Every weekend, Asia Pacific Daily will provide you with a run-down of the latest hot news.
This week, the following hot news you should know:
---
Top 1 | 20th CPC Central Committee starts 2nd plenary session in Beijing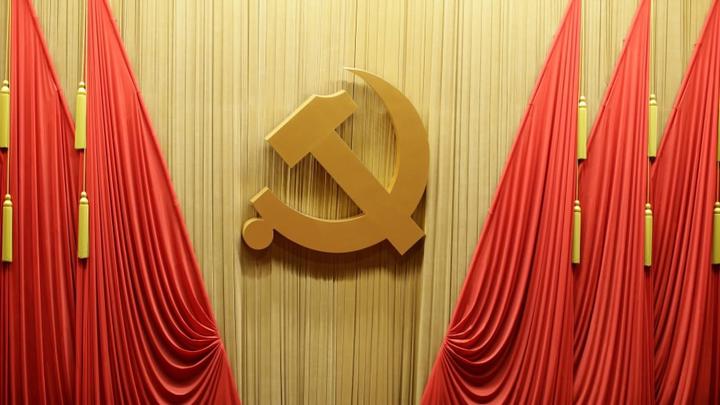 The 20th Central Committee of the Communist Party of China (CPC) started its second plenary session in Beijing on Sunday afternoon.
Xi Jinping, general secretary of the CPC Central Committee, presented a work report on behalf of the Political Bureau of the CPC Central Committee.
The plenum will review a draft plan on reform of Party and state institutions, and the proposed name lists of candidates for the leading positions of state institutions to be recommended by the Political Bureau of the CPC Central Committee to the first session of the 14th National People's Congress and candidates for the leading positions of the National Committee of the Chinese People's Political Consultative Conference (CPPCC) to be recommended to the first session of the 14th National Committee of the CPPCC.
---
**Top 2 | **Putin says Russia has to take into account NATO's nuclear capability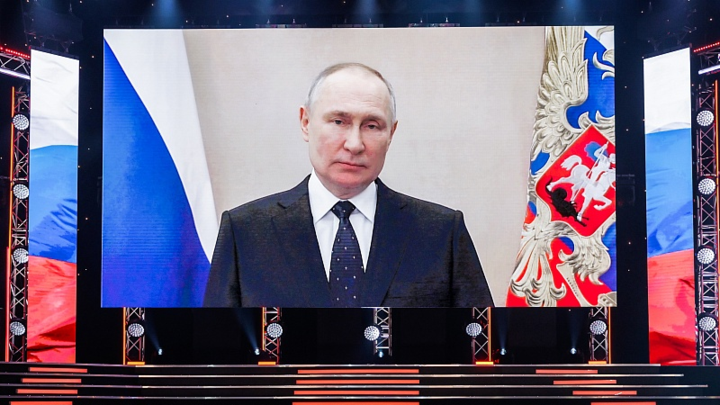 Russian President Vladimir Putin said that Russia has no choice but to take into account the nuclear capabilities of NATO as the U.S.-led military alliance was seeking the defeat of Russia.
"In today's conditions, when all the leading NATO countries have declared their main goal as inflicting a strategic defeat on us, so that our people suffer as they say, how can we ignore their nuclear capabilities in these conditions?" Putin was quoted as saying by Russian media as he was interviewed by Rossiya 1 state television.
The West wants to liquidate Russia, the Russian president noted. "They have one goal: to disband the former Soviet Union and its fundamental part - the Russian Federation."
---
Top 3 | Bola Tinubu declared Nigeria's president-elect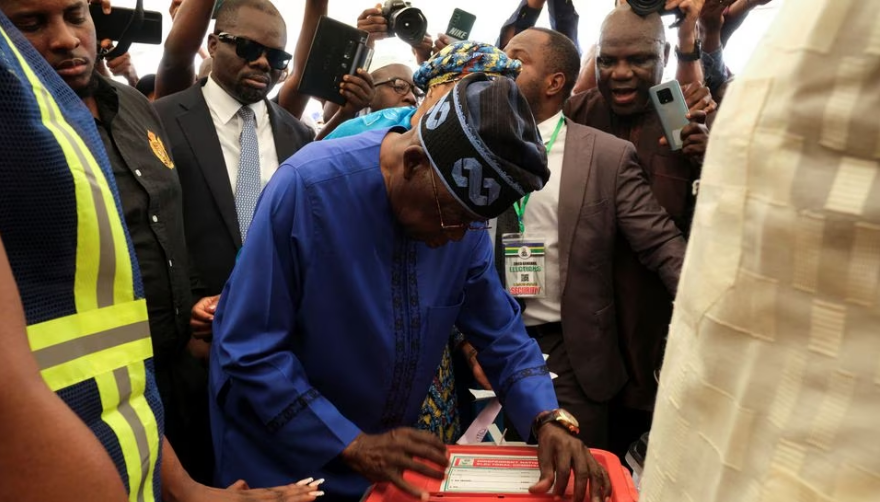 Nigeria's ruling party candidate Bola Tinubu was declared president-elect by the country's Independent National Electoral Commission (INEC) on Wednesday after a disputed weekend election.
Tinubu, 70, beat Atiku Abubakar, who ran on the ticket of the main opposition People's Democratic Party, and Peter Obi, a third-party candidate who has generated substantial buzz among young voters, in an election marred by allegations of fraud and manipulation in the vote-counting process.
Nigerian electoral law says a candidate can win just by getting more votes than their rivals, provided they get 25 percent of the vote in at least two-thirds of the 36 states and Abuja.
---
Top 4 | Vo Van Thuong sworn in as Vietnam's president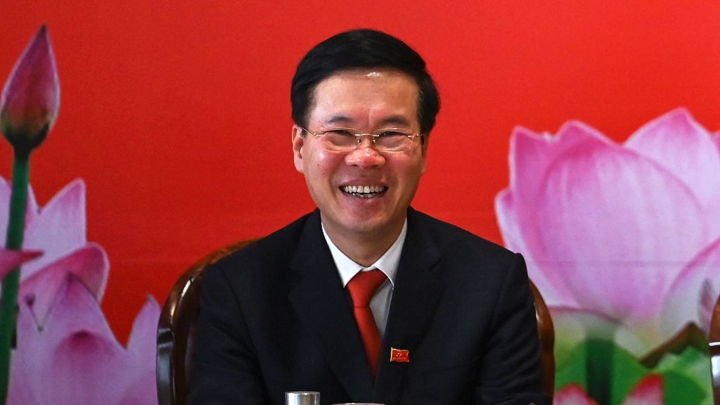 Vietnam's newly-elected President Vo Van Thuong was sworn in on Thursday in the National Assembly Building in Hanoi.
Thuong, 52, a member of the Politburo of the Communist Party of Vietnam (CPV), was formally approved by the National Assembly to take over the presidency during an extraordinary meeting on Thursday, Vietnam Television reported.
In his sworn-in statement, Thuong vowed to be absolutely loyal to the nation, the people and the Constitution of the Socialist Republic of Vietnam, and to work hard to fulfill the duty assigned by the Communist Party of Vietnam, the state and the people.
---
Top 5 |** Hungary PM says more talks needed on Finland, Sweden NATO bids**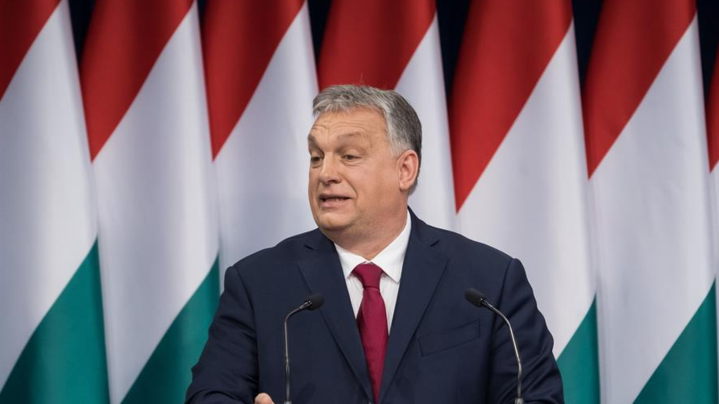 Hungarian Prime Minister Viktor Orban said on Friday that more parliamentary group talks were needed before lawmakers vote on the ratification of Finland and Sweden's NATO membership bids which they will begin debating on Wednesday.
Speaking on public radio, Orban said he had asked lawmakers of his nationalist Fidesz party to support the NATO bids, adding however that some deputies were "not very enthusiastic" about the expansion and sought further discussion.
The parliaments of all 30 members of NATO have to ratify any membership bids for the alliance. Hungary's lawmakers are scheduled to vote on the matter on March 6, according to the parliament's agenda published online.
---
Top 6 | China's economy in 2022 continued to grow despite pressures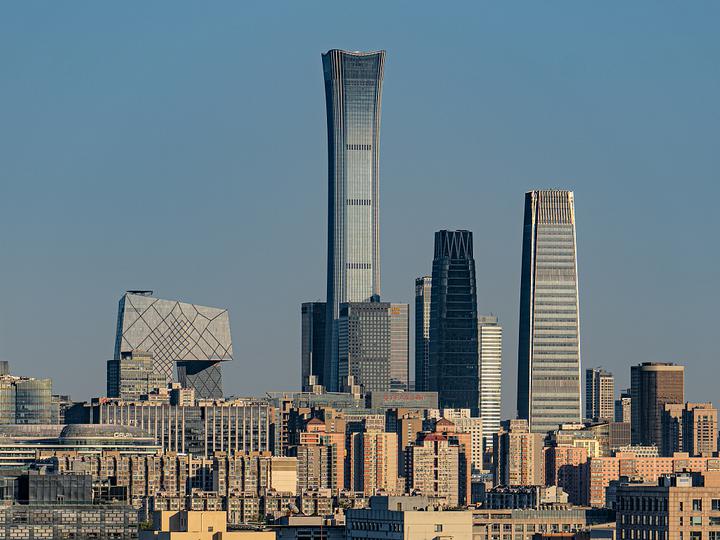 China's economy continued to develop in 2022 despite downward pressures, with GDP reaching a new level at 121.02 trillion yuan ($17 trillion) to grow 3 percent annually, according to the National Bureau of Statistics (NBS) on Tuesday.
NBS said employment and prices were generally stable while food and energy security as well as people's livelihood were effectively safeguarded. Meanwhile, the country retained sustained high-quality development while overall economic and social stability was maintained.
The country's fundamental agricultural position was further consolidated. In 2022, the annual grain output was 68.65 billion kilograms, an increase of 0.5 percent over the previous year, maintaining a stable rate for the eighth consecutive year.
---
Top 7 |** Brexit: UK and EU announce agreement over new Northern Ireland deal**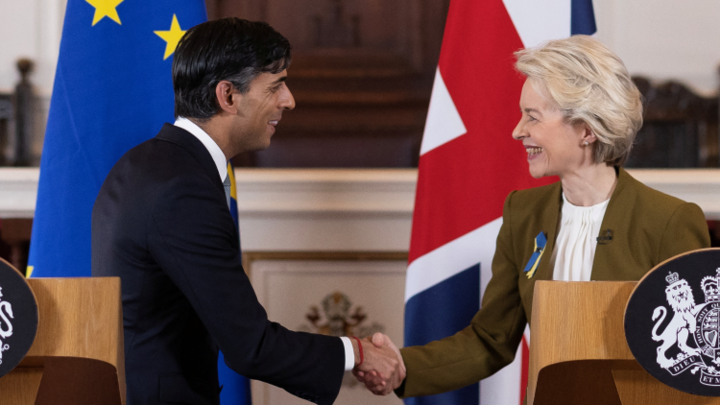 UK Prime Minister Rishi Sunak and the European Commission President Ursula von der Leyen have announced an agreement over a new Brexit deal on Northern Ireland.
After meeting in Windsor for final talks over a revised agreement, Sunak and von der Leyen confirmed they had agreed on a new "Windsor framework" to end uncertainty for Northern Ireland.
Speaking at a news conference following the talks, Sunak described the agreement as a "decisive breakthrough." He added: "These negotiations have not always been easy, but I'd like to pay an enormous personal tribute to Ursula for her vision in recognizing the possibility of a new way forward.
---
Top 8 | Sunak pitches new Brexit vision to Northern Ireland and his lawmakers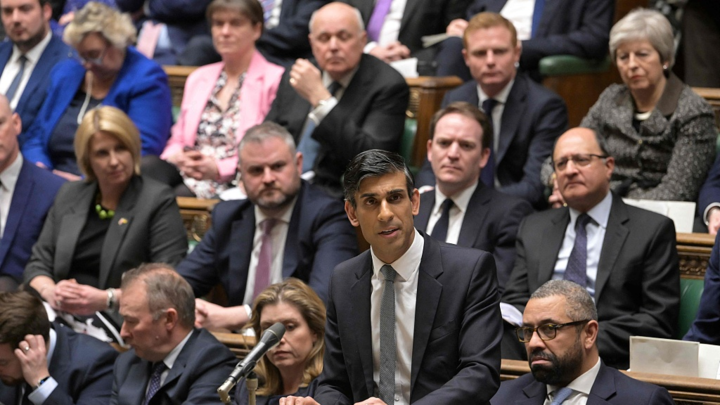 British Prime Minister Rishi Sunak was in Northern Ireland and then met with his own lawmakers on Tuesday to sell his new deal with the European Union to ease post-Brexit trade, a measure he hopes will finally break the political deadlock in the province.
Sunak is trying to secure the backing of all sides in Northern Ireland and eurosceptic lawmakers so he can reset relations with the EU - and the United States - without angering politicians in his own party and in Belfast who are most wedded to Britain's 2020 departure from the EU.
The success of the deal is likely to hinge on whether it convinces the Democratic Unionist Party (DUP) to end its boycott of Northern Ireland's power-sharing arrangements. These were central to the 1998 peace deal which mostly ended three decades of sectarian and political violence in Northern Ireland.
---
Top 9 | HKSAR to lift mask mandate from March 1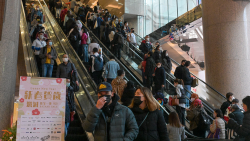 China's Hong Kong Special Administrative Region (HKSAR) announced that its residents are no longer required to wear face masks in public places starting from Wednesday, HKSAR Chief Executive John Lee said on Tuesday.
Lee told a press briefing before an executive council meeting that the move was based on several considerations, including data showing that the epidemic situation in Hong Kong was under control, Hong Kong has built a comprehensive anti-epidemic barrier and there was no major outbreak in hospitals and schools.
From Wednesday, people do not have to wear masks outdoors or indoors, or on public transport, but high-risk places, such as hospitals and care homes, can still require visitors to wear a mask, Lee said.
---
Top 10 | Palestine, Israel holds security talks in Jordan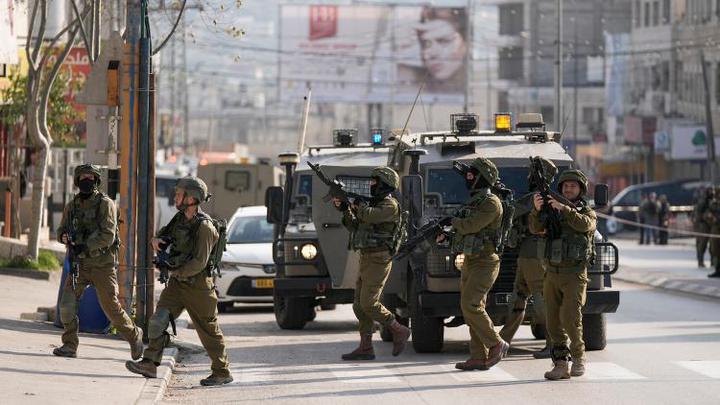 As high-level security meetings between Israeli and Palestinian leaders took place in Jordan Sunday, Israeli officials said a Palestinian gunman killed two Israelis in a shooting in the occupied West Bank.
A wave of unrest and violence in the West Bank has only grown worse in the last year. Jordan invited the sides to Aqaba ahead of the Muslim holy month of Ramadan in order to quell the violence.
Jordan's Foreign Ministry released a statement saying the representatives from Palestine and Israel agreed to work towards a "just and lasting peace" and to "commit to de-escalation on the ground."
(ASIA PACIFIC DAILY)