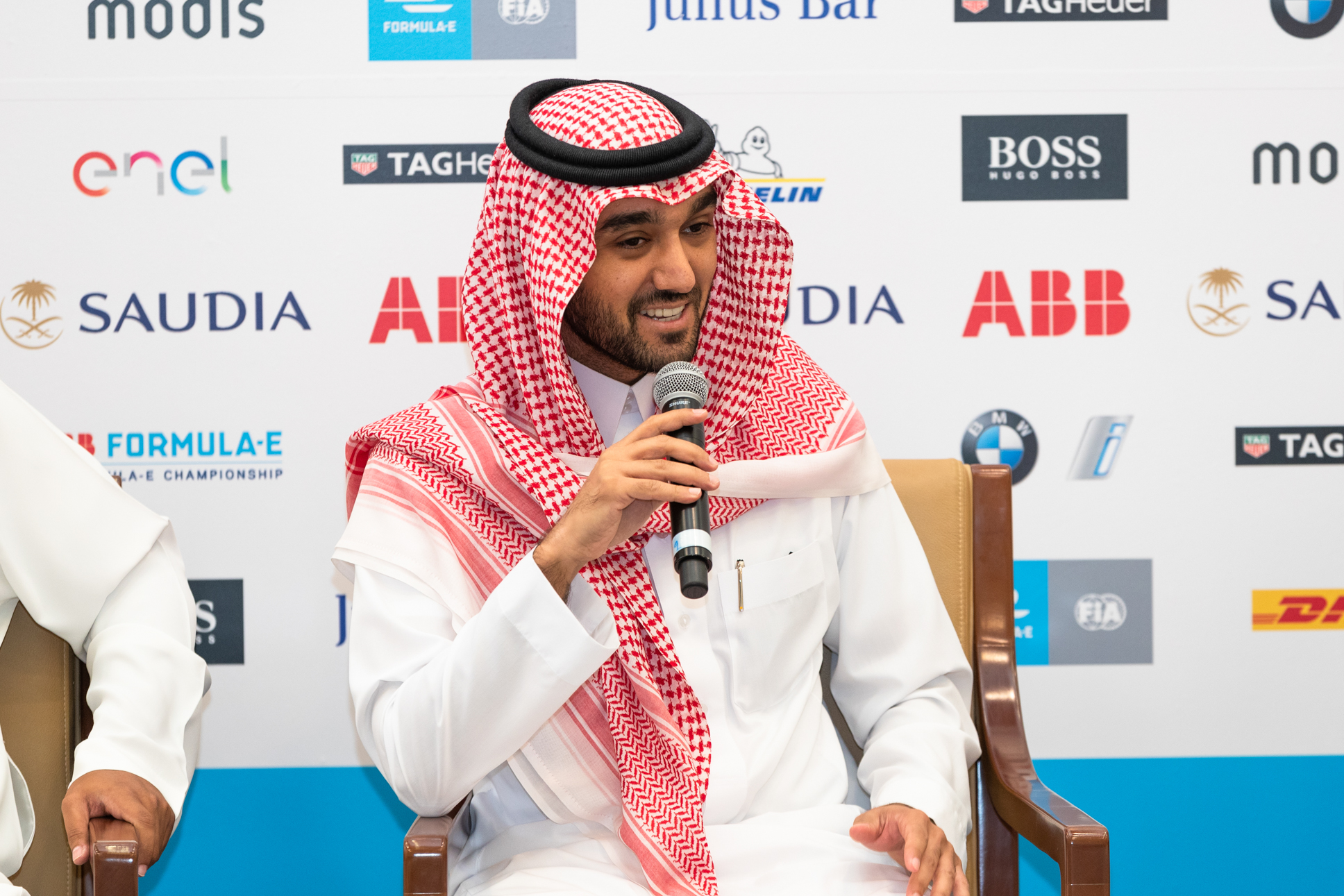 Saudi Sports Minister and Saudi Olympic Committee Chairman Prince Abdulaziz bin Turki. /CFP
Saudi Sports Minister and Saudi Olympic Committee Chairman Prince Abdulaziz bin Turki expressed wishes and support from his country for the coming 2022 Winter Olympic Games in China.
Having met Chinese Ambassador to Saudi Arabia Chen Weiqing this week, Abdulaziz praised China's rich experience in hosting multiple major international sports events. He said he believes China will be able to overcome the difficulties brought by COVID-19 and hold a simple, safe and splendid Winter Games.
As a country that is 95 percent desert, Saudi Arabia is not known for winter sports. However, the country will make a difference in 2022 by sending athletes to attend the Winter Games for the first time in history.
"Saudi Arabia will send athletes to participate in the Beijing Winter Olympics for the first time, and we are so proud of that," Abdulaziz said.
Saudi Winter Sports Federation (SWSF) hired coaches from Europe to train their bobsled team, held a summer training camp in the Swiss Alps and tried to recruit skiers and snowboarders via social media platforms in May.
"We are seeking stars who have athletic ability, are talented, fast, powerful and have a desire to push their boundaries to represent their country," SWSF PresidentAhmed Shaher Al-Tabbaa told Arab News.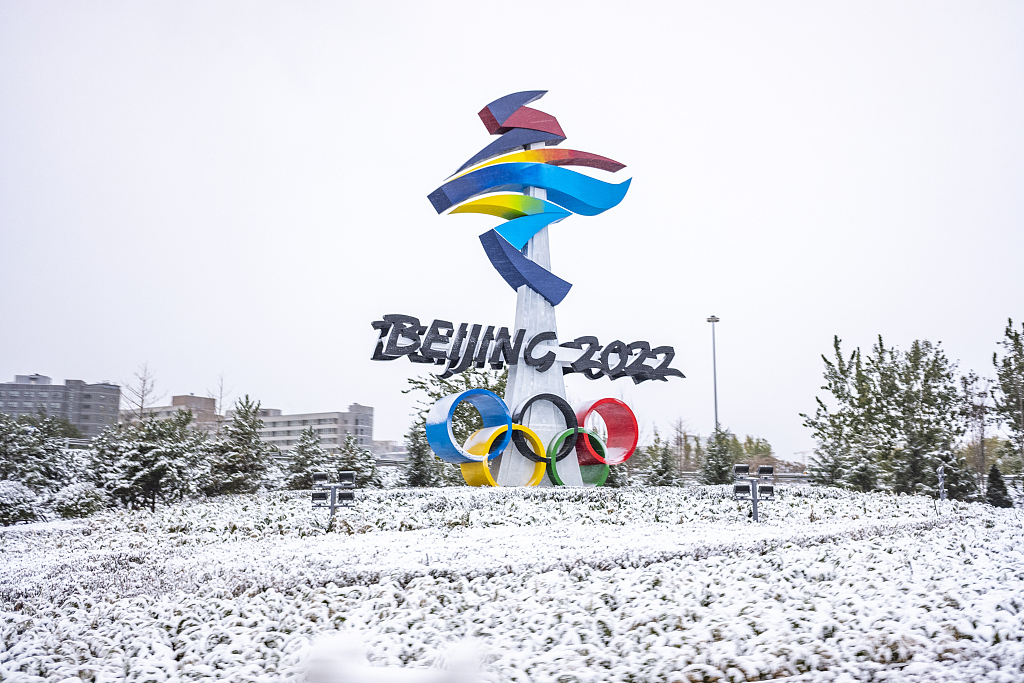 Logo of the 2022 Winter Olympic Games. /CFP
Meanwhile, in order to promote winter sports inside the country, the building of the largest indoor ski slope of the region at a shopping mall in Riyadh, capital of Saudi Arabia, is being planned, according to Wall Street Journal (WSJ).
SWSF has selected eight athletes for Beijing 2022. Achieving qualification won't be easy for them. For example, snowboarders must finish multiple races as top 32 of the events to earn a spot in the Winter Olympics.
Coach Jeff Books from Canada told WSJ that it's "achievable" for Saudi athletes to qualify for Winter Games, but "some moons are going to have to align for this to work."
"We're going to train, and if we get 1 percent improvement every day, we're good," snowboarder Yousif Kurdi said.