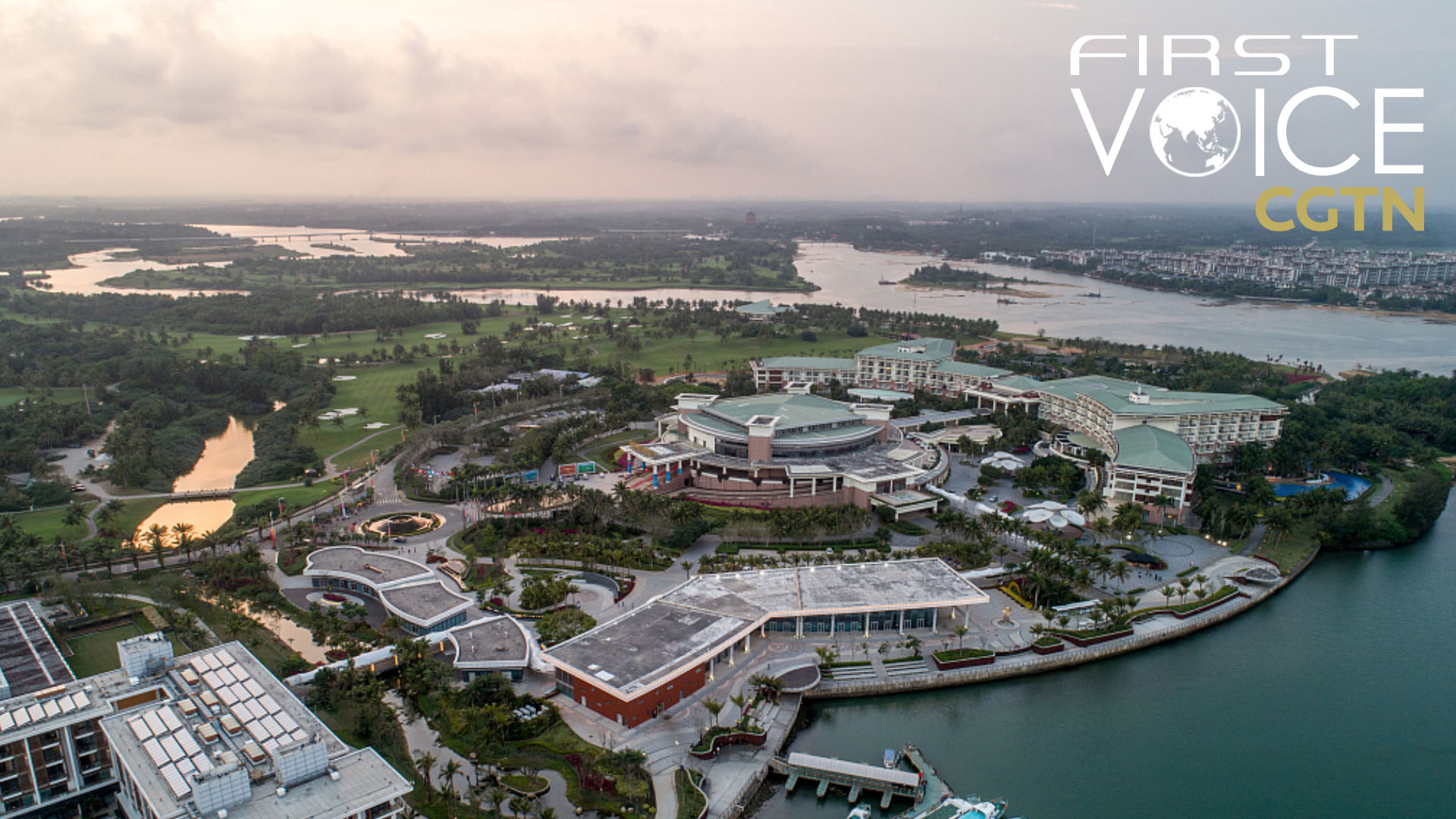 Editor's note: CGTN's First Voice provides instant commentary on breaking stories. The daily column clarifies emerging issues and better defines the news agenda, offering a Chinese perspective on the latest global events.
China has an old philosophy when it comes societal governance: Wang Dao (王道), rule by virtue; and Ba Dao (霸道), rule by force. The two strains complement each other – try to influence and persuade, but hold the bottom line with force if necessary.
On April 20, Chinese President Xi Jinping addressed the Boao Forum for Asia annual conference 2021 via video link. During the speech, he said that the world has no need for bullies or imposers, and major powers need to behave as such, and shoulder more responsibility. China pledged never to seek hegemony, expansion, sphere of influence, or engage in an arms race.
The world's sole superpower, the United States, regardless of administrations or party differences, has collectively taken a turn to hegemonic behaviors at the expense of truth and justice. What the world saw in the Trump administration – the unilateralism, the refusal to lend a hand to anyone and geopolitical-oriented thinking – is living within its successive administration. The weaponization of the U.S.' financial system, the hoarding of vaccines and using other countries' domestic affairs as a pressure point have marked Biden's less-than-100-day tenure.
Meanwhile, global COVID-19 infections have surpassed 140 million, and more than 3 million people have died.
The coronavirus pandemic has exacerbated many of the existing problems in the world. In particular, the inequality existing within and between countries has been widened. The World Bank projects the virus could push as many as 150 million people into extreme poverty by the end of this year. David Malpass, president of the World Bank Group, said that "the pandemic and global recession may cause over 1.4 percent of the world's population to fall into extreme poverty."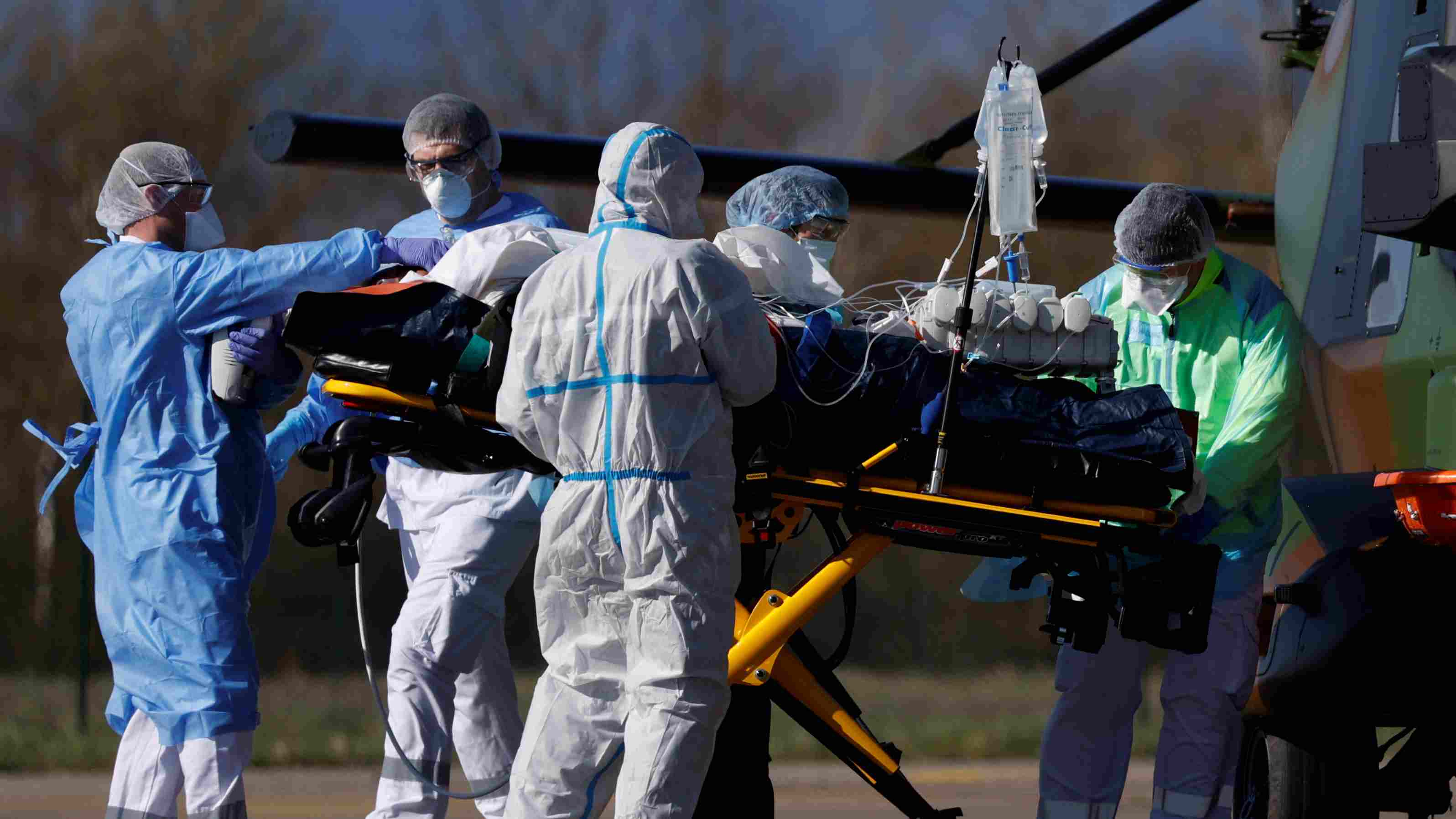 A COVID-19 patient on a stretcher is sent on board a helicopter from the French army during transfer operations from Strasbourg to Germany and Switzerland, in France, March 30, 2020. /Reuters
During Xi's speech, he said that the Belt and Road Initiative, China's flagship international development project, could raise 7.6 million people around the world out of extreme poverty, while 32 million will be able to escape mid-level poverty.
Every country is different. Some are large and equipped with better economic and military strength, some aren't; some are relatively young, while others have thousands of years of history; some are active on the global stage, some are just tending to domestic business.
This diversity, Xi said, is the hallmark of this world and where human civilization is rooted. Enforcing a standardized set of values, systems or way of life is an attempt to snuff out the fundamental feature that drives human progress. Just because a country is big and powerful, it doesn't mean it gets the right to dictate how other countries should operate or how other people should think.
That dictation is rule by force employed to its extreme. It might work for a moment, but it won't be able to ensure a long-term, sustainable global order is maintained. As the world is facing widening deficits in governance, trust, development and peace, it is up to all participants in global affairs to protect the fruits we labored over for the past decades. In the end, it is virtue that would bring about the happiness that people desire and the development the world seeks.
(If you want to contribute and have specific expertise, please contact us at [email protected].)