After setting up her mobile phone in the perfect spot and tapping the record button, Geng Ruijun, 50, ran back to her position. Then she and her friend in unified red shirts and black skirts danced to the folk music at the foot of a green mountain in north China's Tianjin Municipality.
Viewers who watch the video clips on video-sharing platforms might not imagine that the green mountains in Jizhou District once suffered over 15 hectares of hideous scars left behind by stone mining.





Boasting abundant mineral resources, Jizhou District was once known as Tianjin's "building material base." From the 1980s to the 1990s, there were more than 400 chemical and mining enterprises. They blew up chunks of mountains with explosives and extracted sands from river beds.





The district profited, but it was notorious for high pollution levels. The green mountains were severely damaged and natural resources drained, which also caused risks of geological disasters such as landslides.





Heavy mining trucks loaded with stones and sand bumped along the roads one after another, stirred up clouds of dust and left gravel scattered all over the road, Geng recalled.





"We dared not to dry the clothes outside due to the heavy dust, and the persimmons on the trees were always covered by a layer of white powder," Geng said.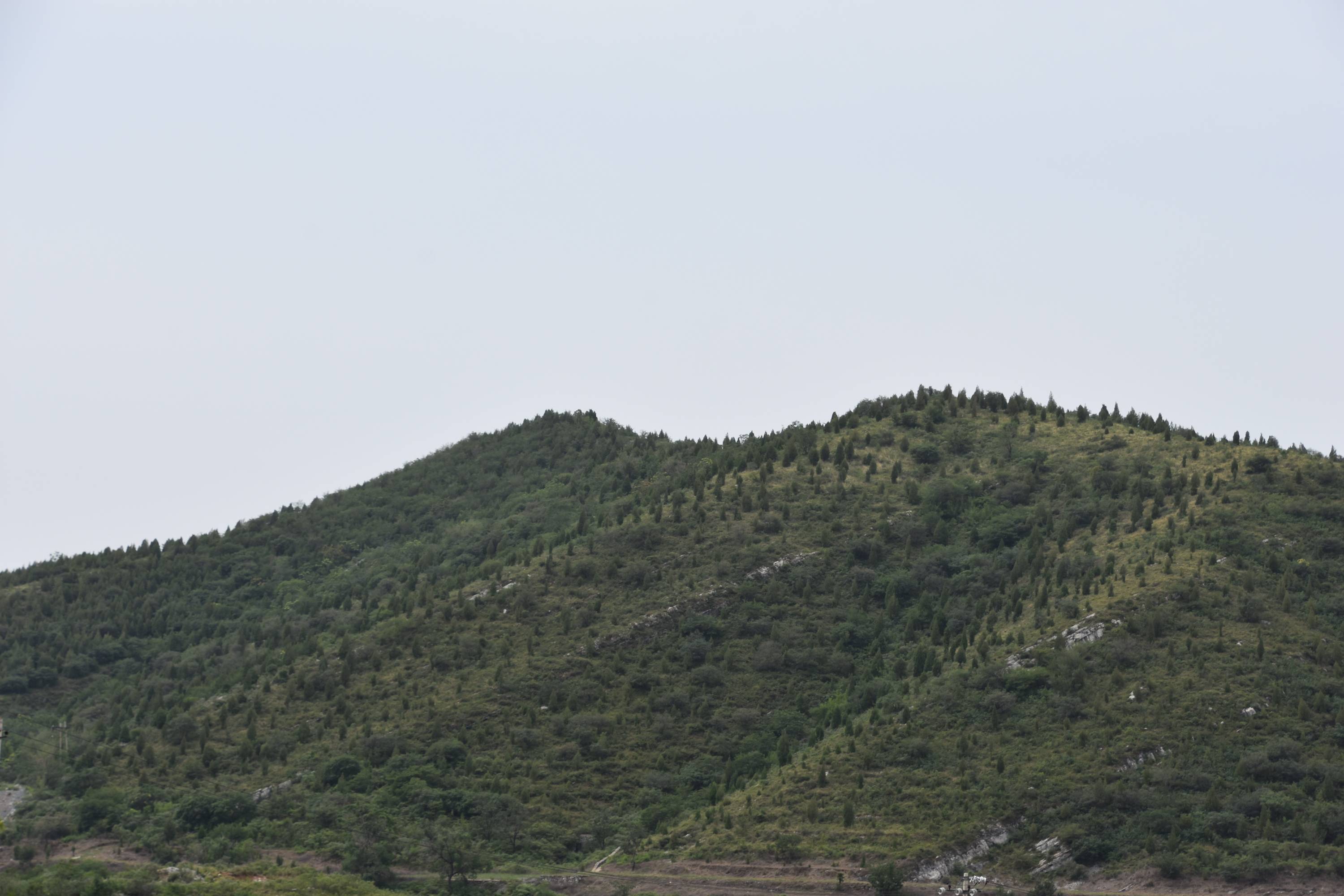 The mountain turns green after years of effort. (Xinhua/Song Rui)
The transformation started in 2008. Facing the dilemma between maintaining economic growth at the cost of the environment and sacrificing short-term growth for environmental protection, Jizhou District chose the latter.





The district government shut down all mining and polluting enterprises. It started a restoration campaign in 2014, with a raft of measures such as removing dangerous and loose rocks on mountain slopes, backfilling soil and planting pine and cypress trees, as well as building retaining walls and drainage ditches.





It is highly challenging to plant trees on mine-devastated mountains. According to Quan Wei, a company staff who was engaged in the mine restoration campaign, most of the land was steep and barren, so workers have to level it off just like the terraces, dig into the slags and fill the ditches with soil before planting.





Jizhou District has invested around 1.2 billion yuan (about 171 million U.S. dollars) to turn eight mining sites green over the past few years. Approximately 2.12 million cubic meters of loose rock masses were removed, 3.52 million cubic meters of aggregated rocks and soil were filled into the pits, and nearly 30,000 trees were planted.





The district has been transforming green assets into a fortune for locals. It has introduced a project aiming to green and repurpose ecologically-damaged former mining sites.





"We have abandoned the old growth model, and will preserve the ecological environment while maintaining high-quality development. Lucid waters and lush mountains are invaluable assets," said Wang Lijun, secretary of Jizhou District Committee of the Communist Party of China.