Editor's Note: Lima Hakim is a Professor and Director of the Department of English, Damascus University, and a participant of the 4th Syria Workshop of China-Arab Research and Development Center. The article reflects the author's opinions, and not necessarily the views of CGTN.
From the beginning, China has taken unprecedented measures to combat COVID-19. The country's efforts, capabilities, and dedication to standing together in the face of this dreaded virus is admired by many.
On the one hand, the unified Chinese people with different nationalities, religions, ethnicity are fighting against the virus; on the other hand, many people are trying to distort the true images of China and offend the great people of China by spreading false rumors and fake news.
People do not need to come to China to know the greatness of Chinese people. Rather, they can only look around themselves and see that most of what surrounds them is the products made in China, known as the world's factory today.
Not everything that is said is true, and not everything that is published is true. Therefore, we must investigate the accuracy and seek objectivity before publishing any news.
The country of 1.4 billion people today stands together on the front line of the fight against the virus.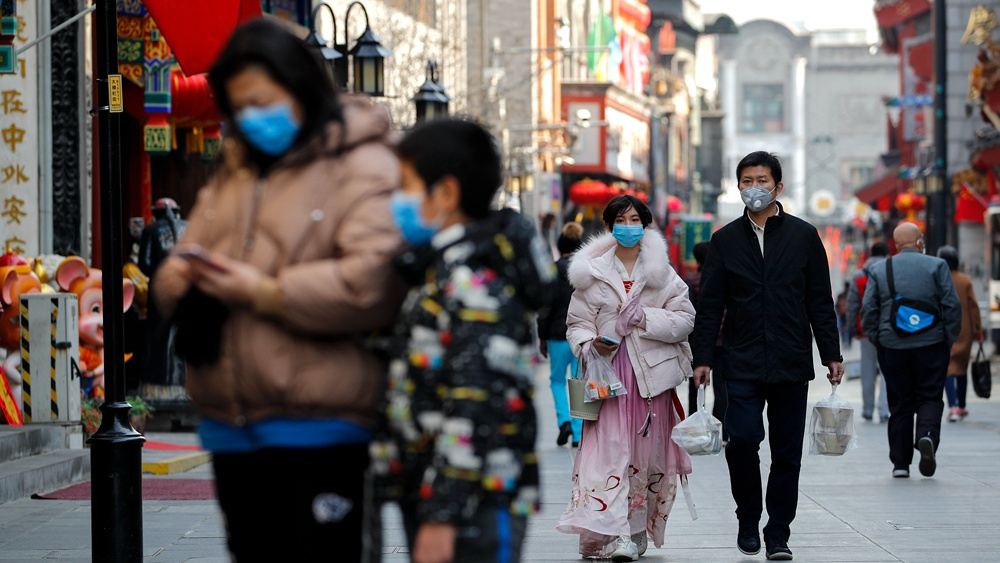 People wearing protective face masks walk in a street in Beijing, China, February 23, 2020. /AP Photo
The government of China has allocated the equivalent of the budget of entire countries to fight this epidemic. The love for the people is unparalleled.
Despite dangers, medical personnel from all over China volunteered to go to the Wuhan epidemic center. They cannot sleep well because of the medical protective garment. Although the dresses have left painful impact on their faces and hands, they still strictly followed the instructions. They are quarantined to stay at their home. Almost no one is on the street, only a few and necessary ones.
The medical workers are even checking for the needs of people who are quarantined at home, including foreigners. They come daily with instructions and forms to fill in. On the daily basis, they will ask the quarantined people whether they need anything. If help is needed, people staying at home can also call the medical workers' number directly. Governments at all levels are striving to satisfy people's requirements.
With all the respect and love of the Chinese people, we wish they recover from this dangerous virus at the earliest date.
Our hearts are with Chinese people. We pray for China and its people from any harm, and we are confident that China will overcome this crisis and become stronger. We wish prosperity and sustained progress for China and Chinese people. We are confident China will eventually overcome all the hostile forces against it.
(CGTN)